---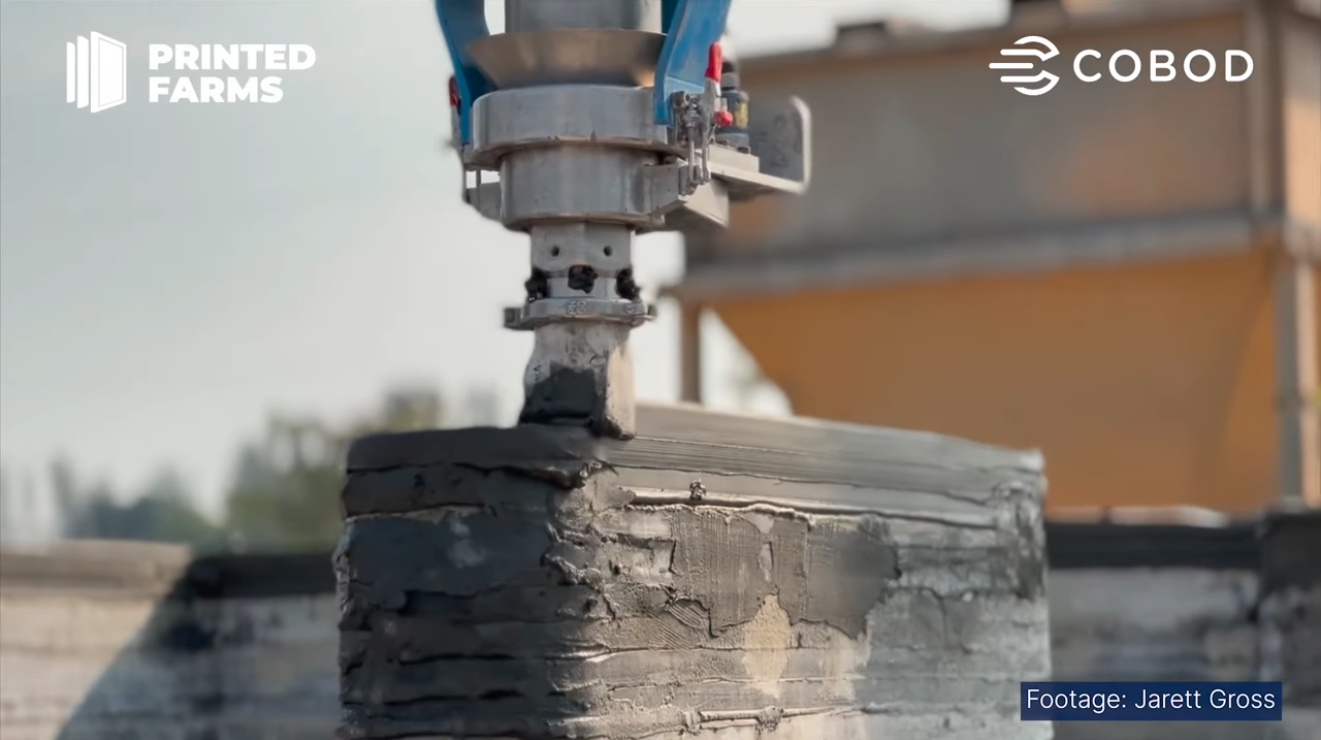 3D printed horse barn with a total floor area of +10,100 SF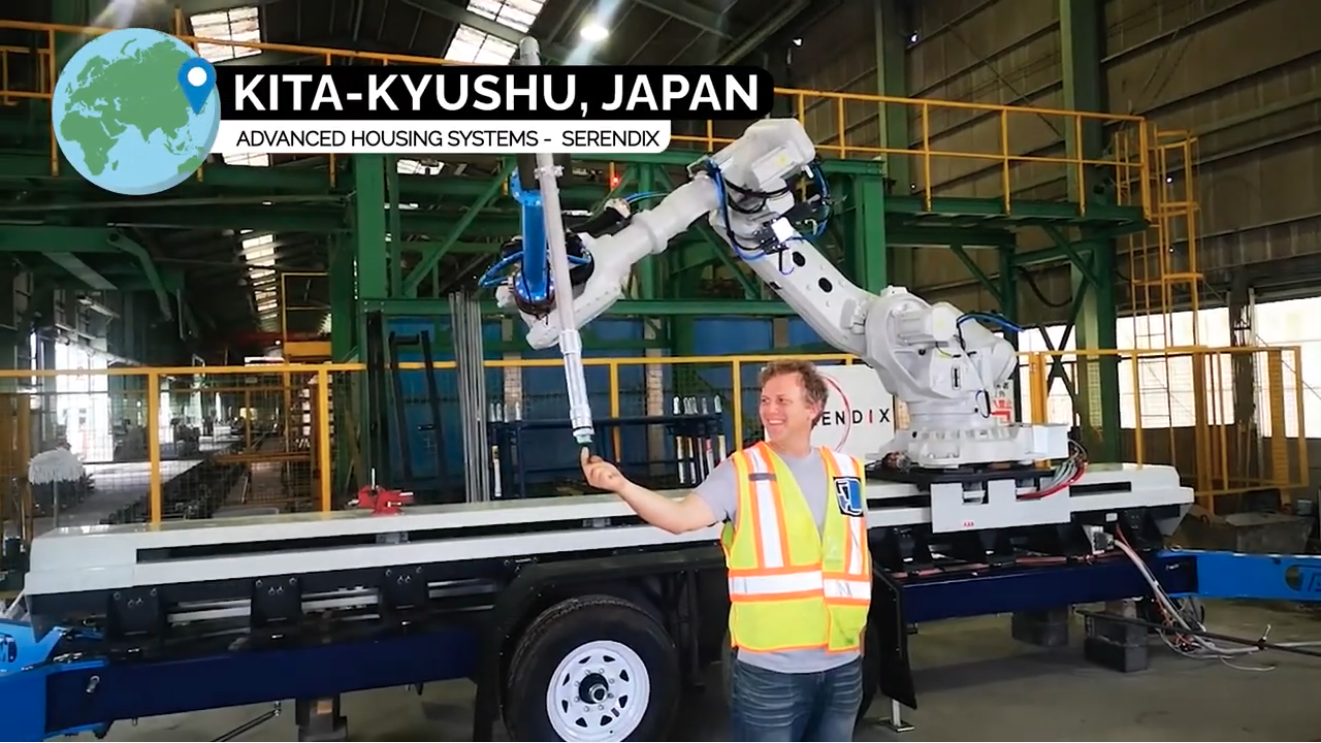 Twente Additive Manufacturing 3D printers are deployed all over the world.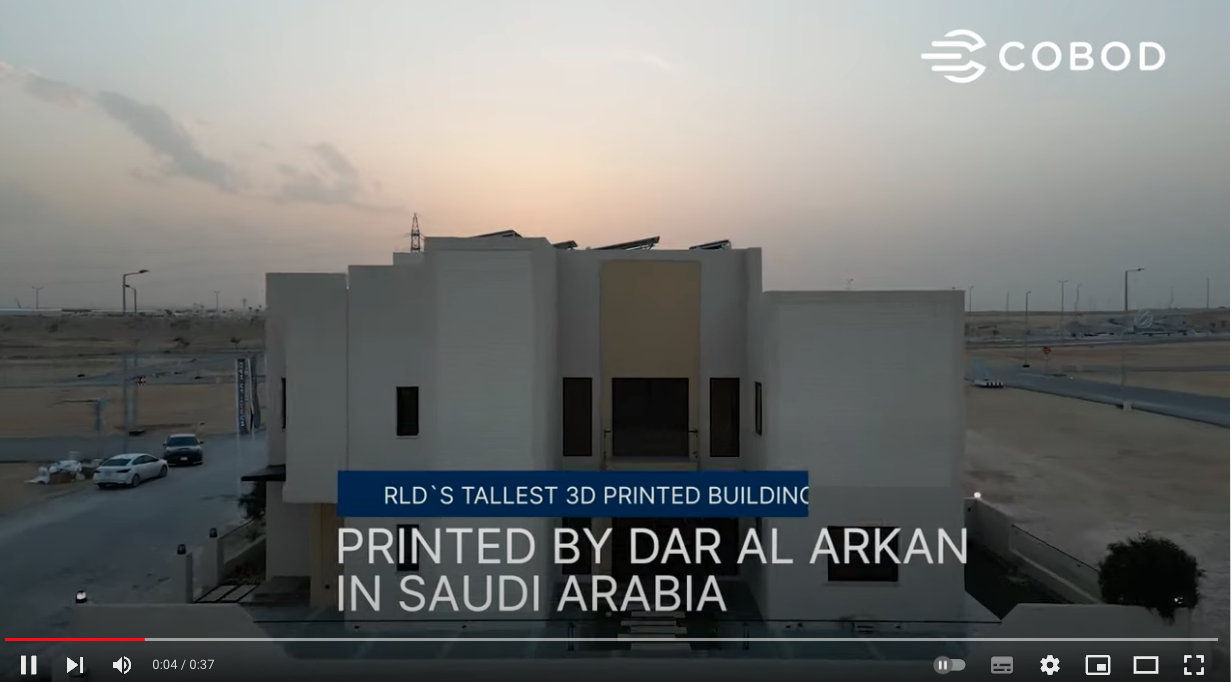 Three-storey smart home villa in Saudi Arabia 3D printed by Dar Al Arkan
Concrete 3D realises a third lighter concrete ceiling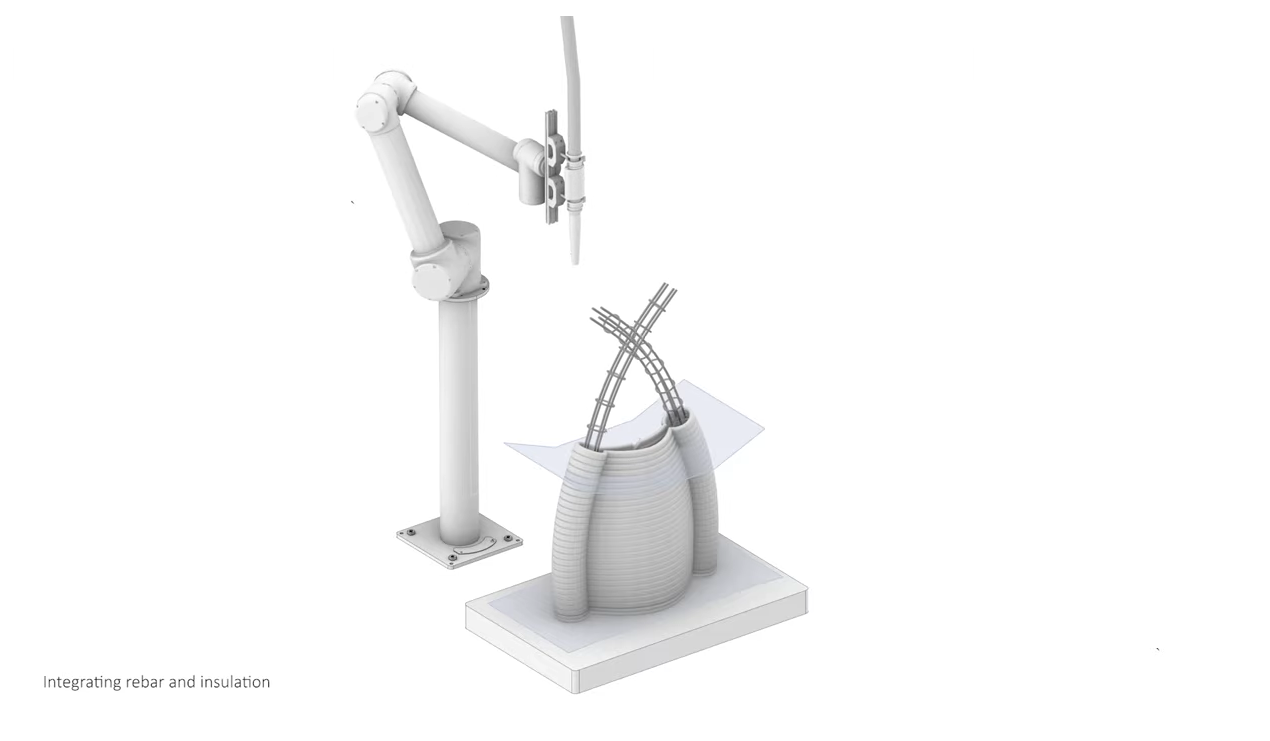 Groundbreaking project at Taubman College involving novel 3D concrete printing method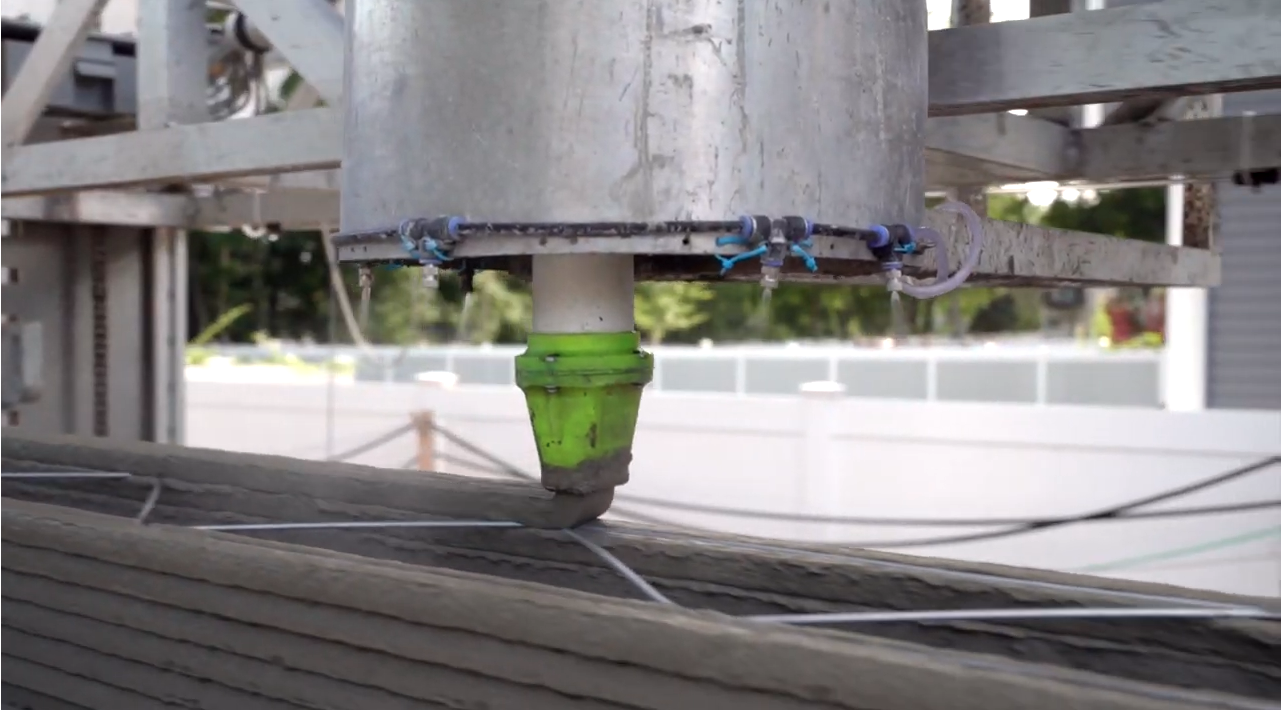 Concrete 3D Printer Compilation 2022 | SQ4D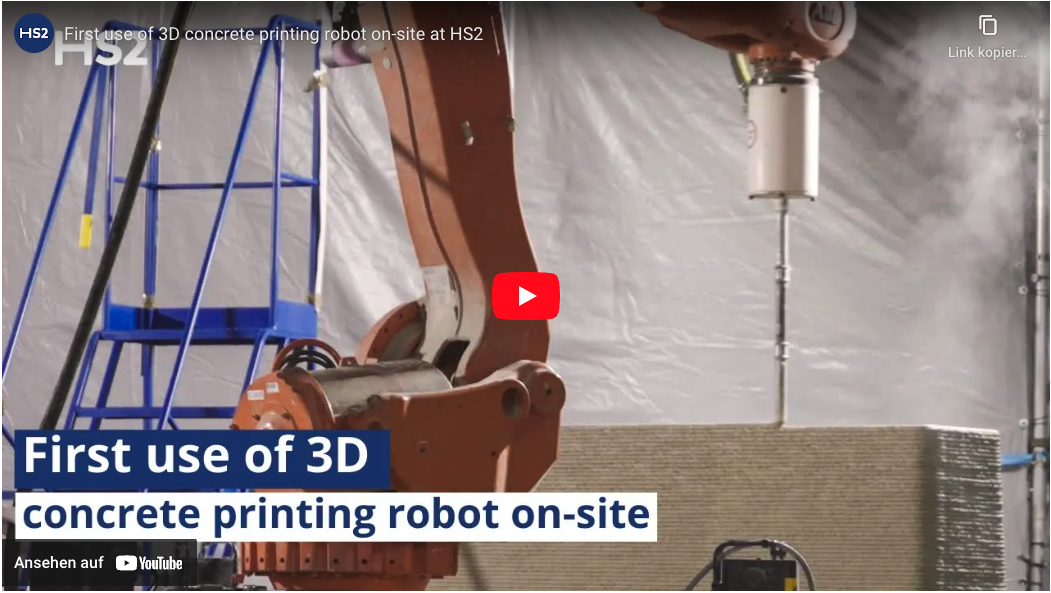 First use of 3D concrete printing robot on-site at HS2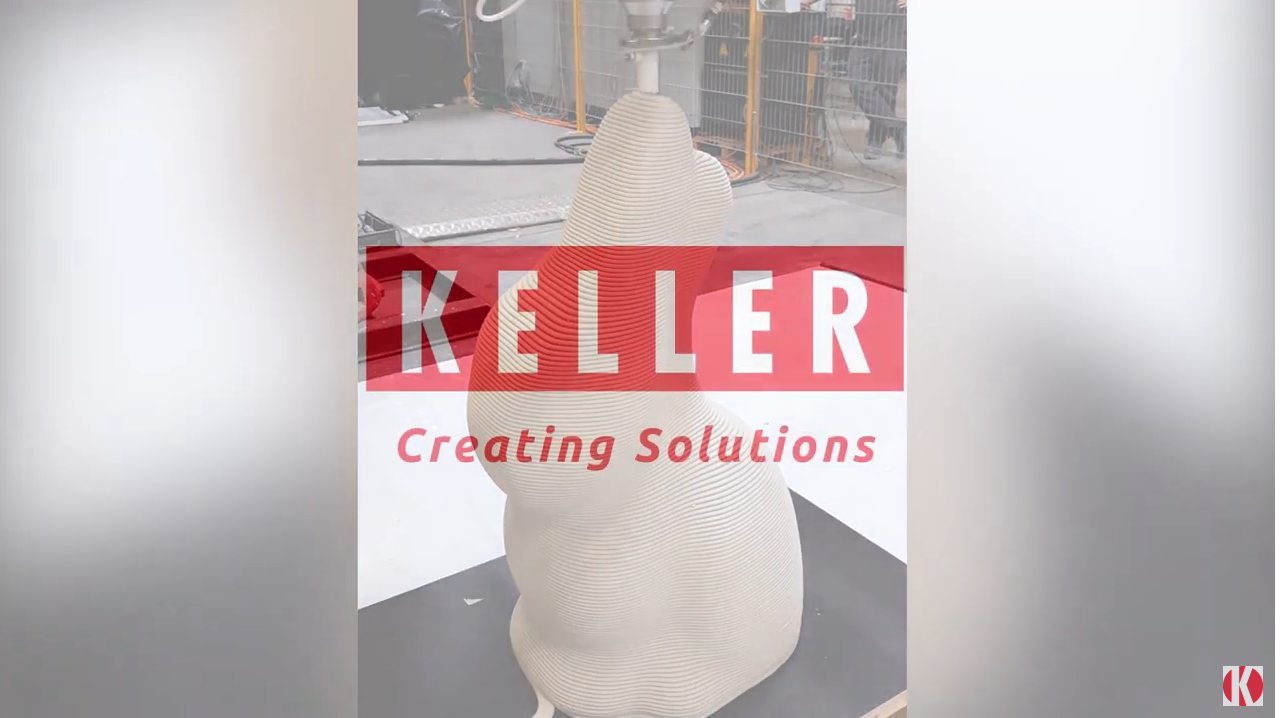 KELLER HCW - 3D Concrete Printing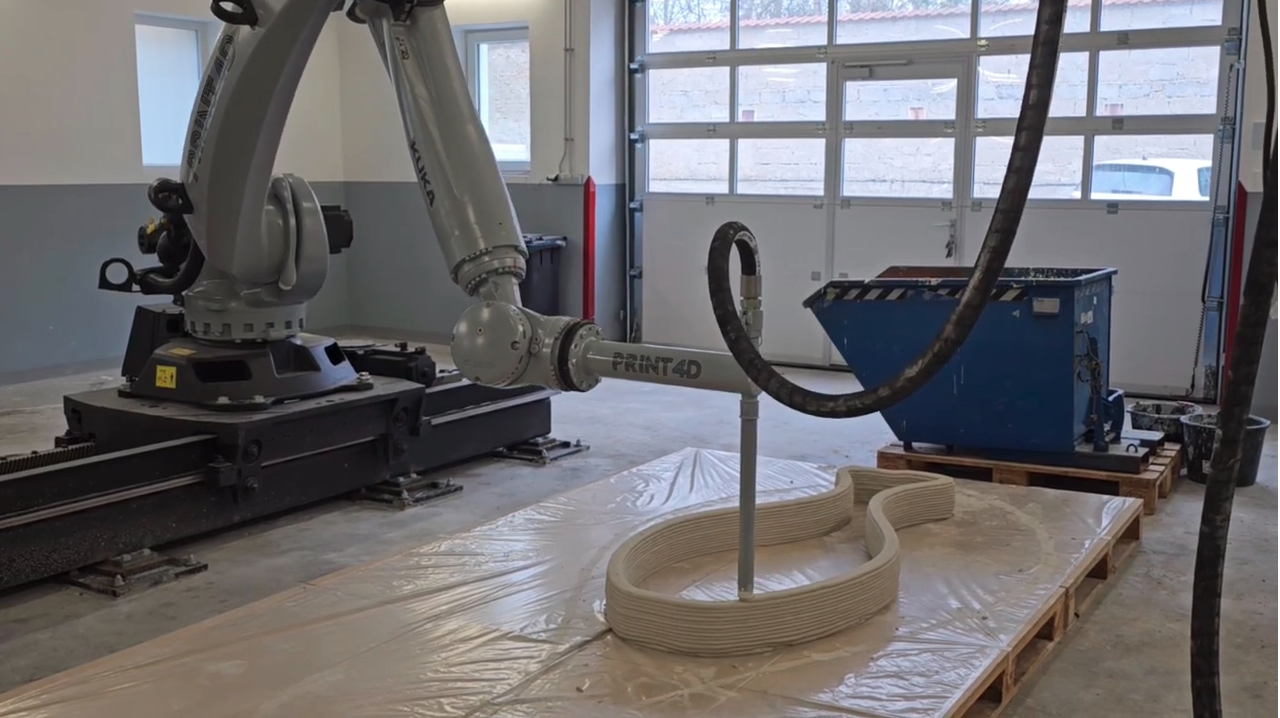 3D Concrete Printing using a 6-Axis Kuka Robotic arm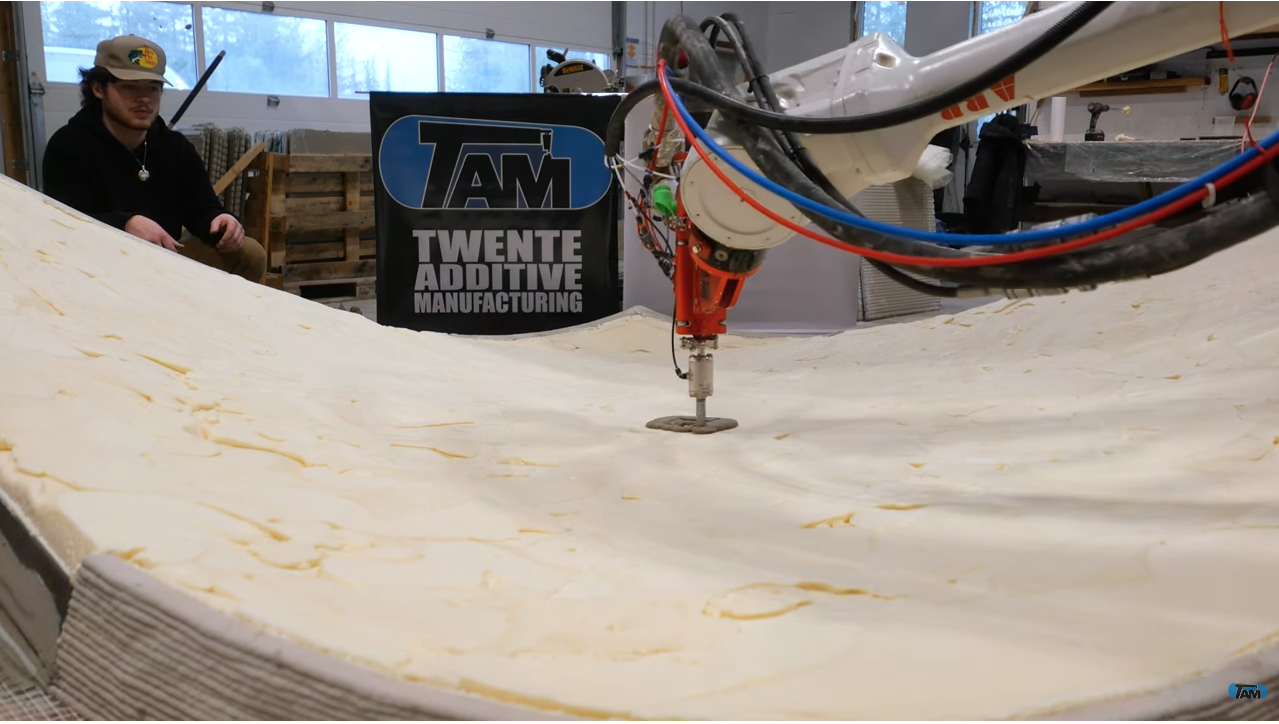 These guys figured out how to make the most difficult 3D printed house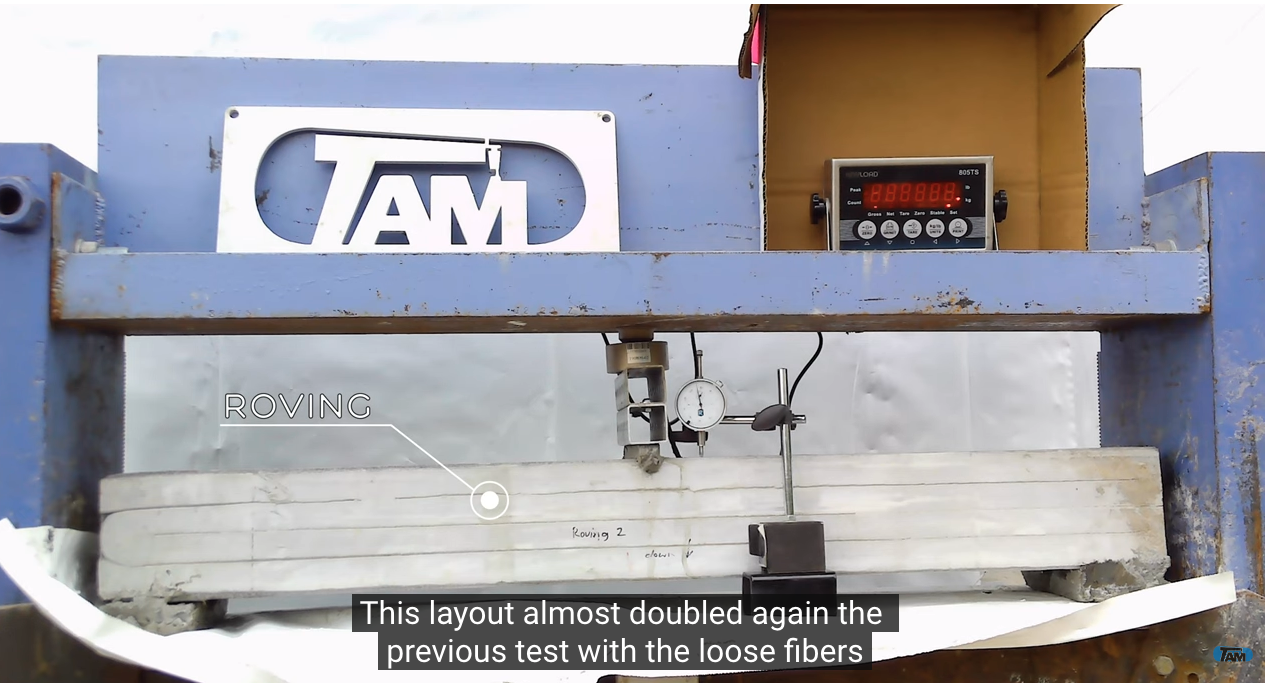 3D Printing Reinforced Concrete is Finally Possible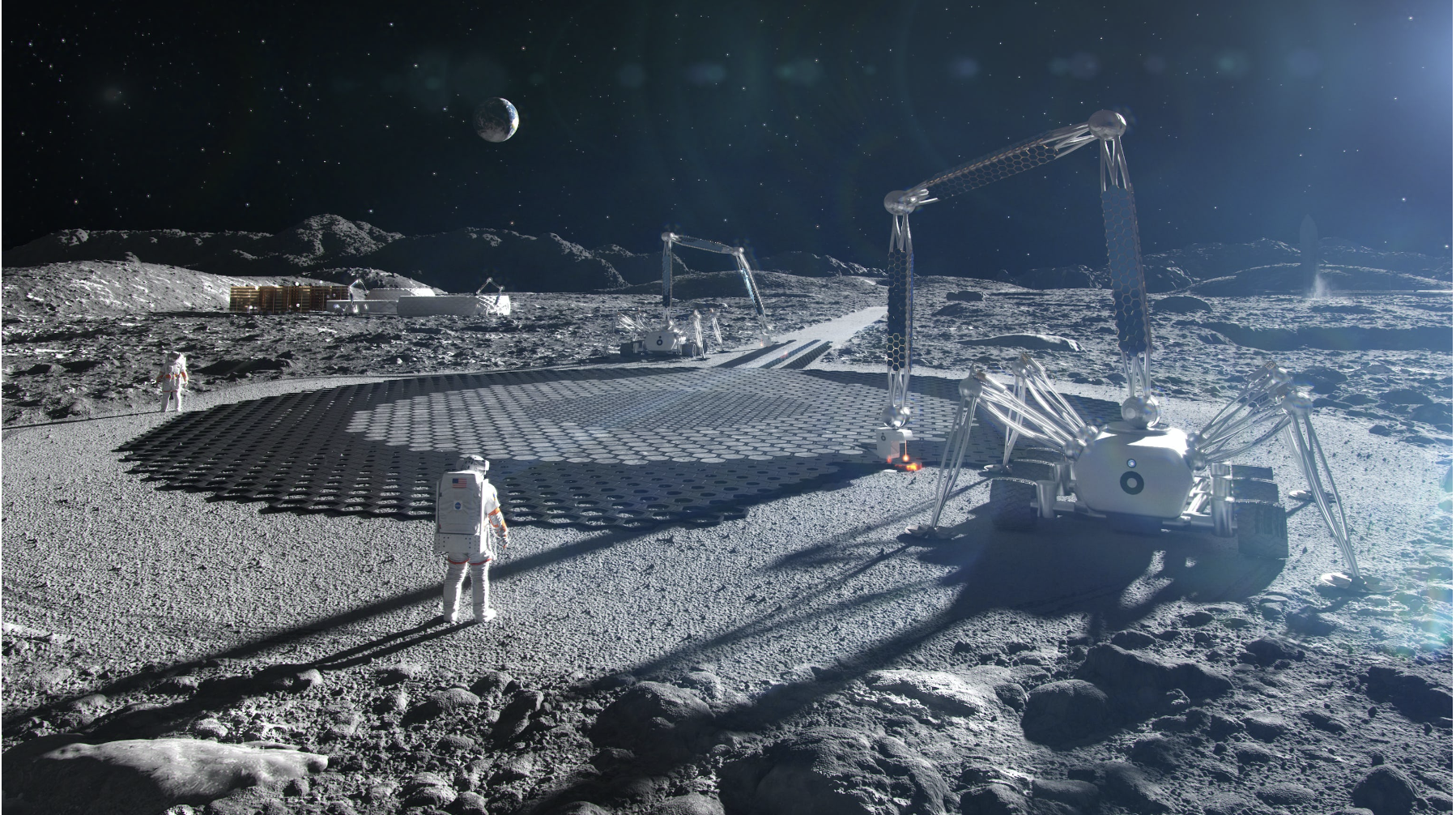 3D Printing on the Moon and Beyond for NASA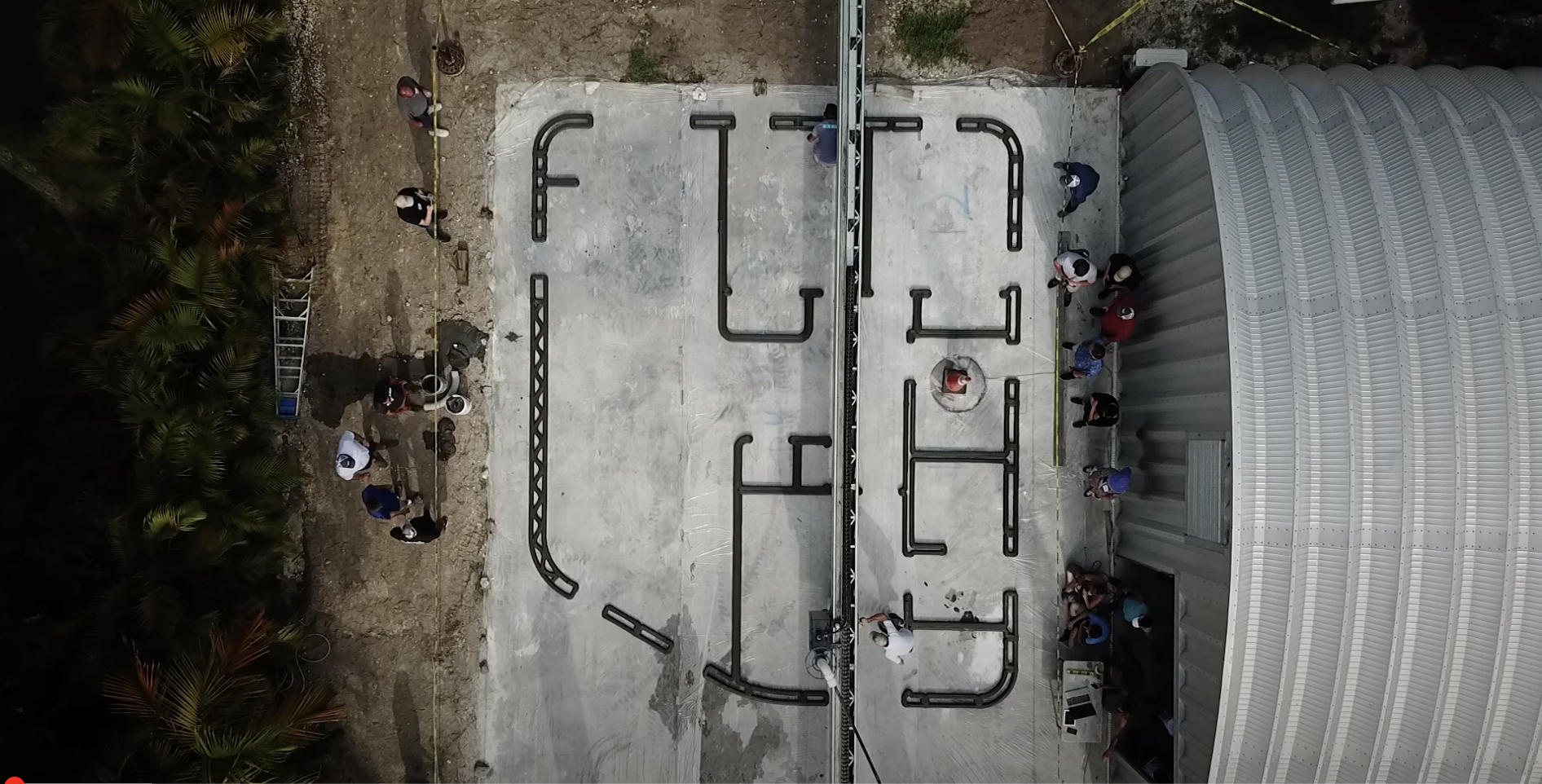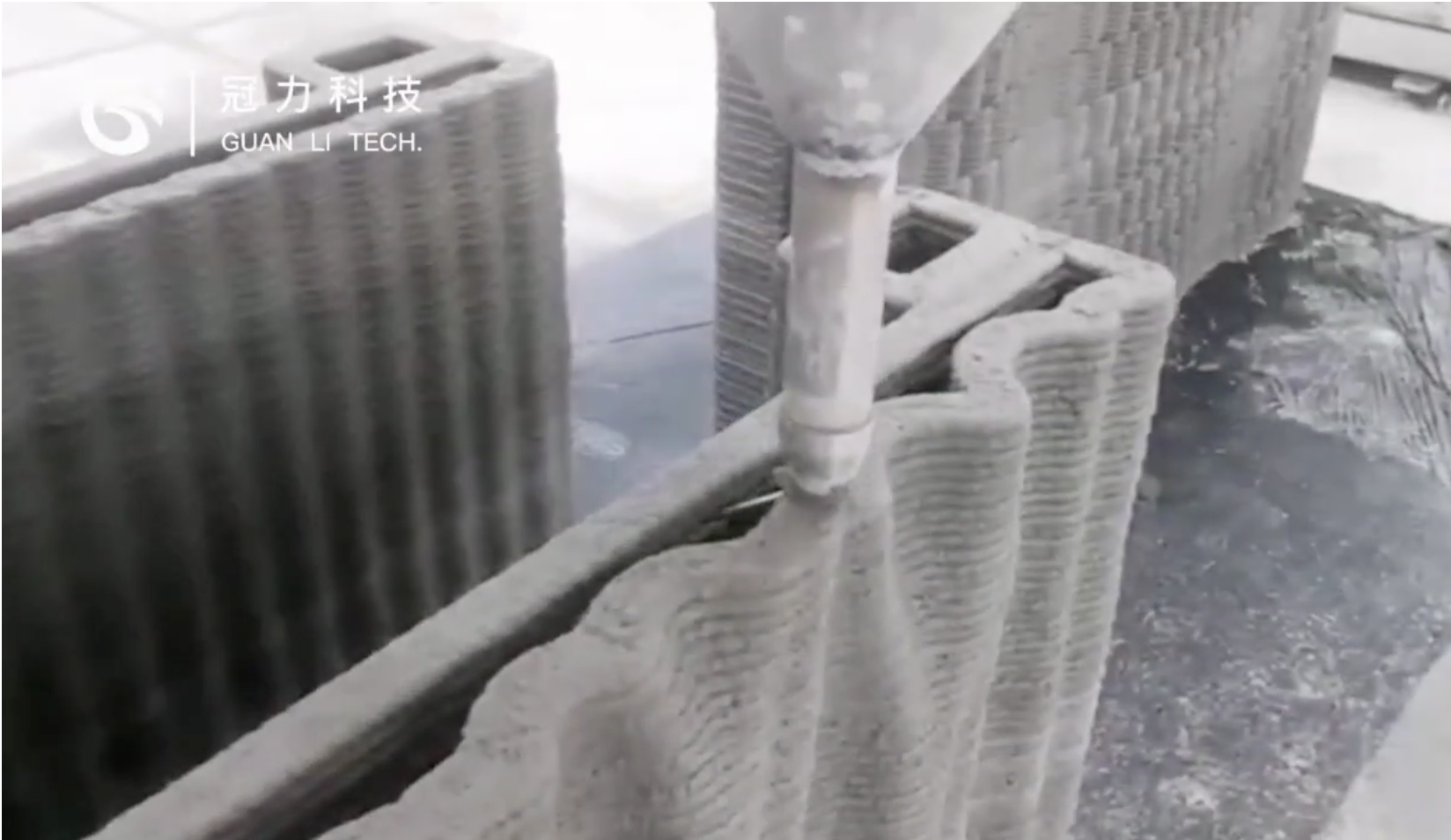 3D Printed Wall with Organic Design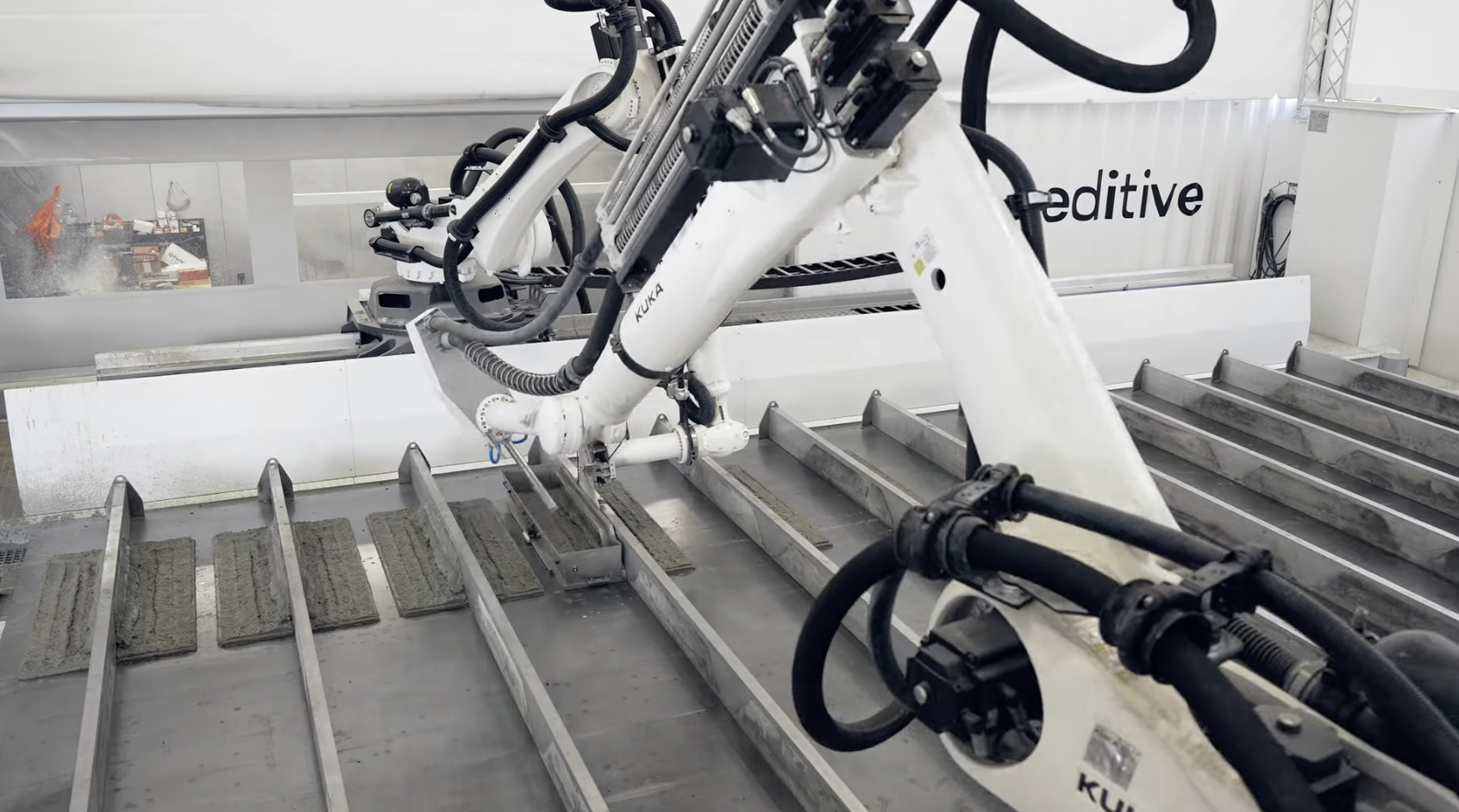 Concrete Aeditor: Robotic Shotcrete Printing at Glatthaar Starwalls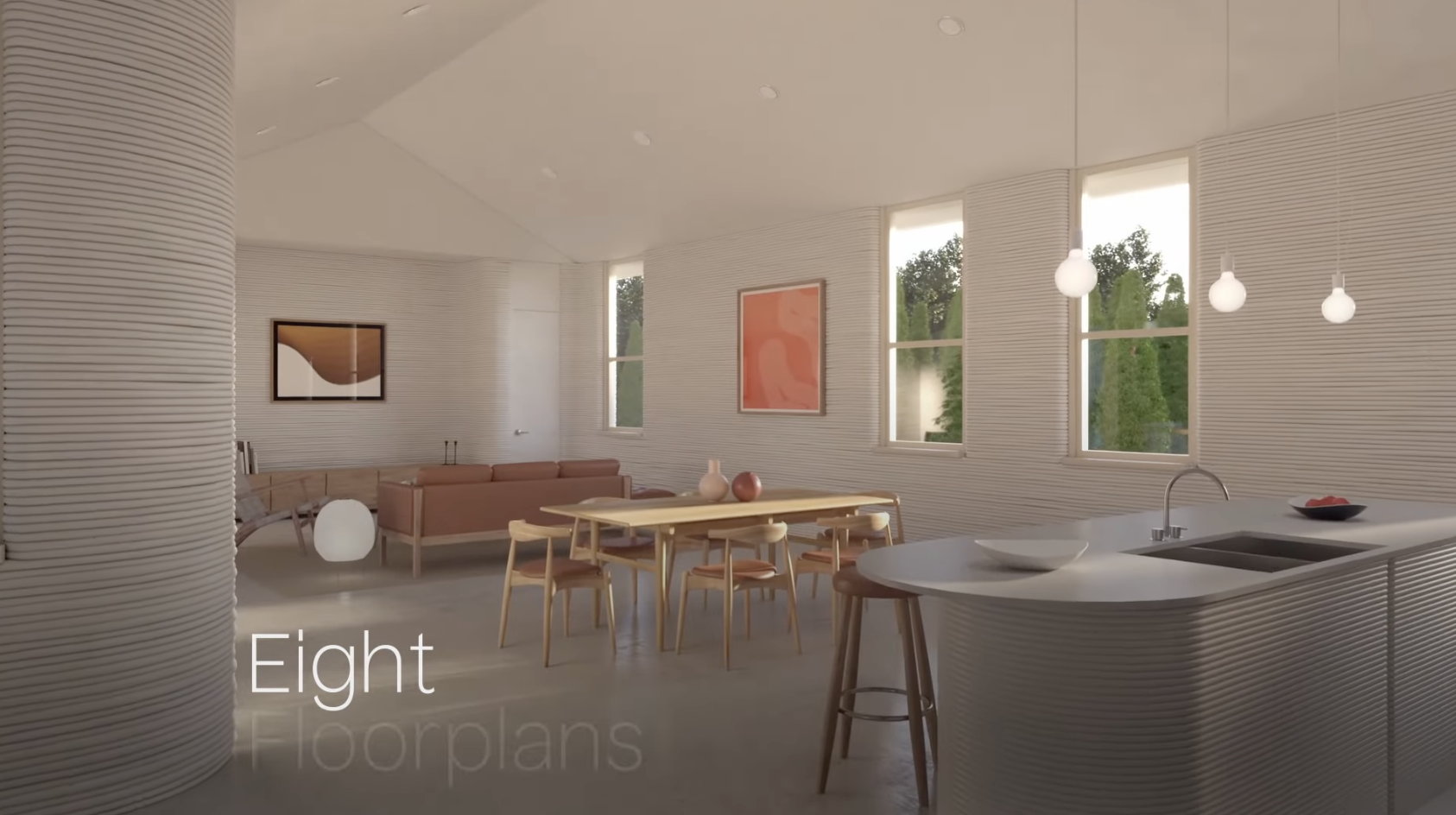 100 Home 3D printed Community by ICON + Lennar + Co-designed by BIG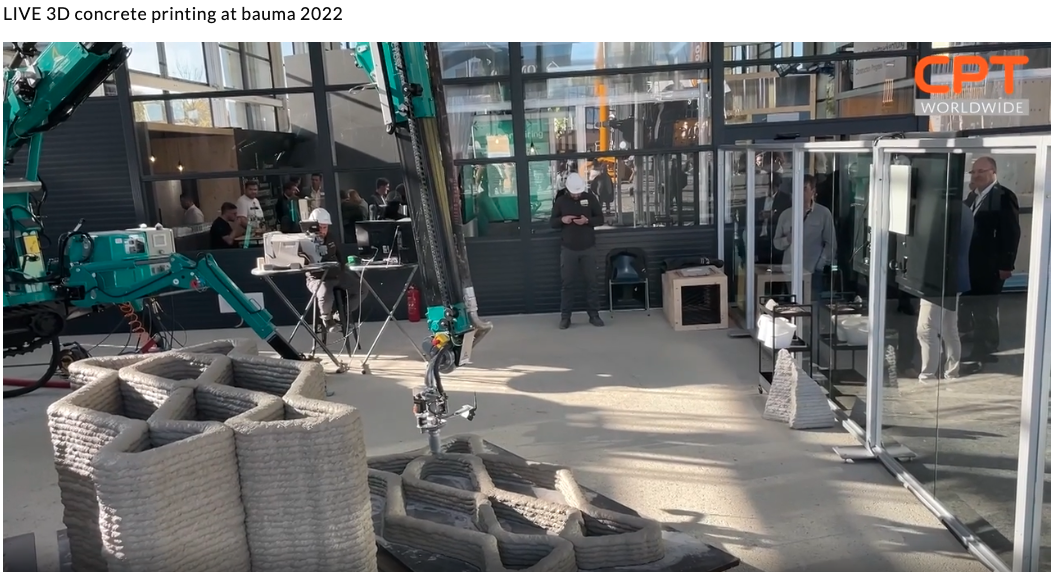 LIVE 3D Construction Printing at bauma 2022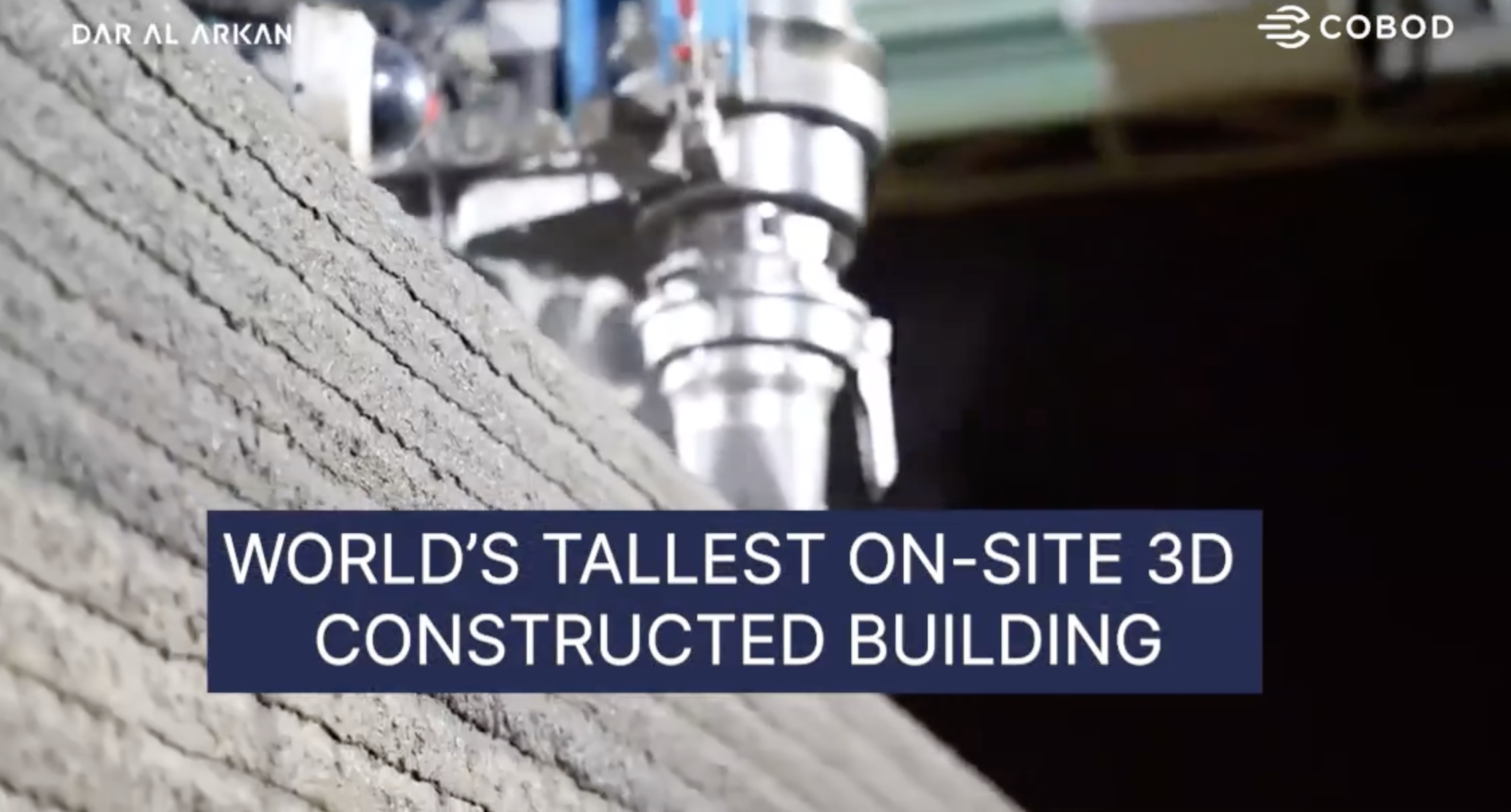 3D printed three-storey villa in Saudi Arabia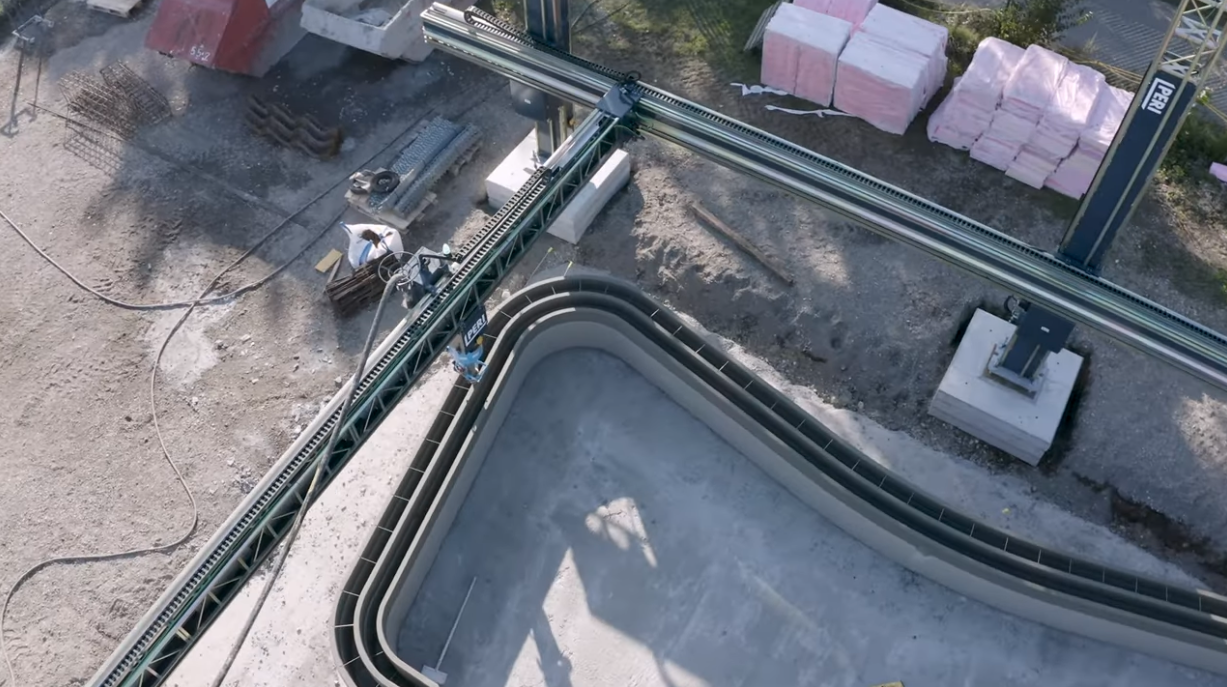 Europe's first 3D printed office extension is now complete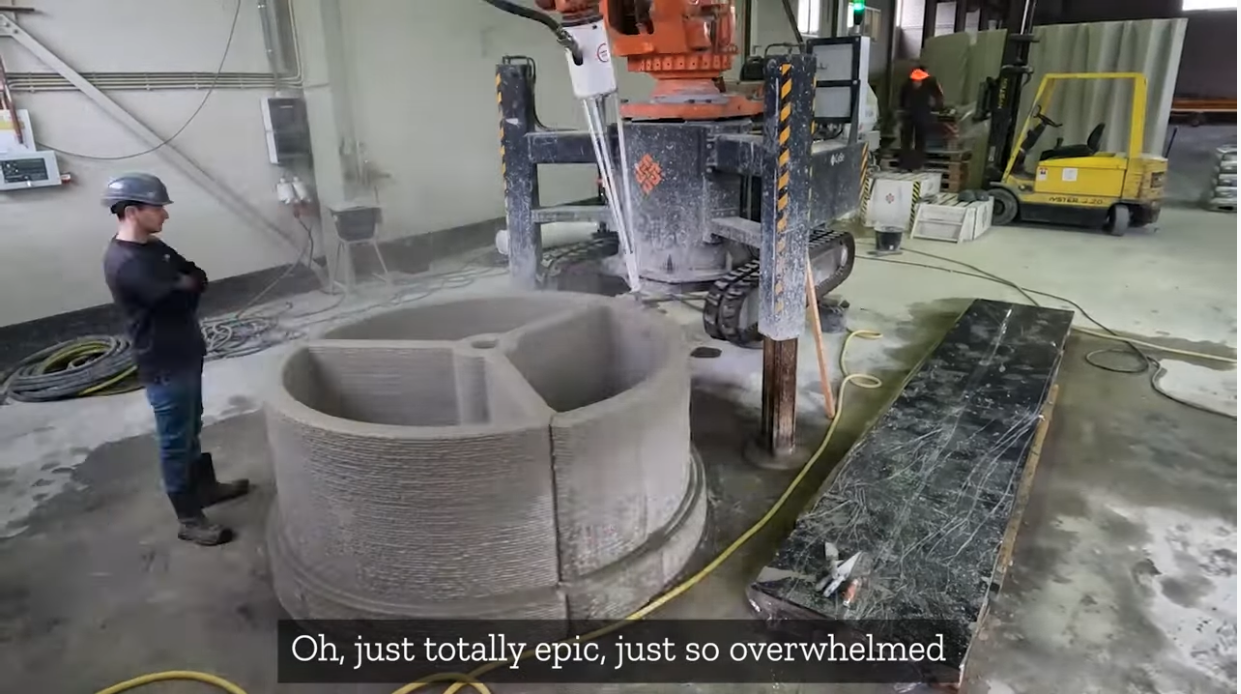 3D printed concrete wastewater chamber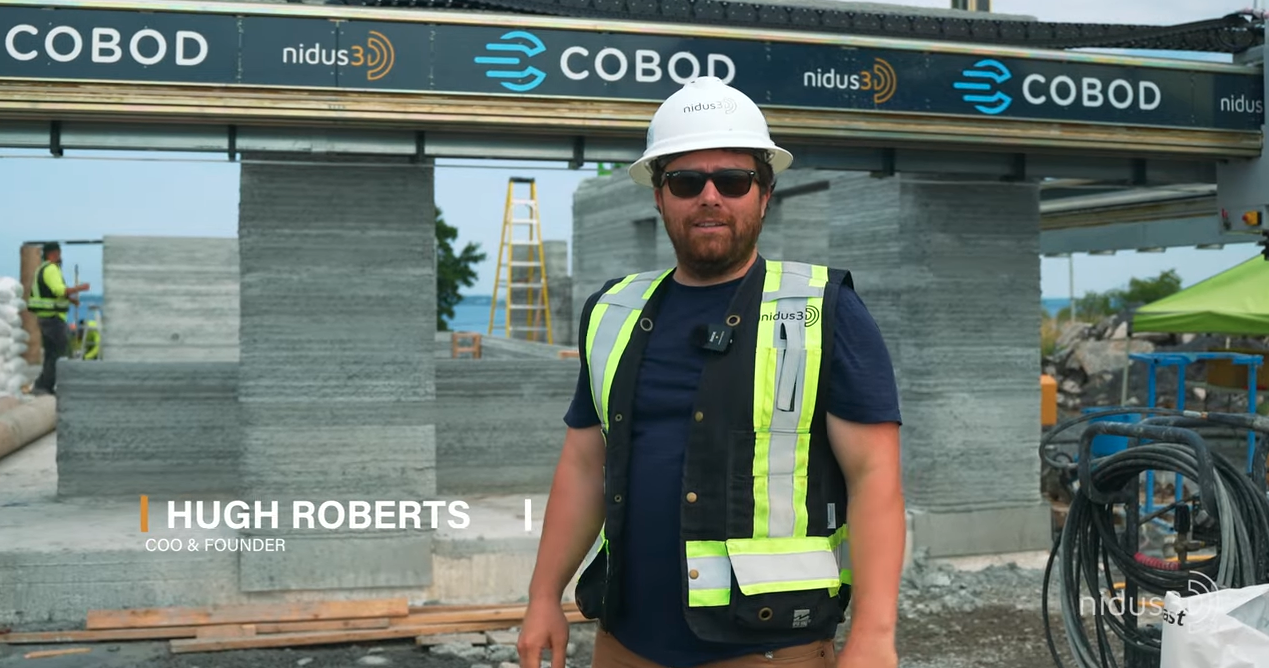 North America's First Two-Story 3D Printed Structure by nidus3D - Canada's 3D Construction Leaders.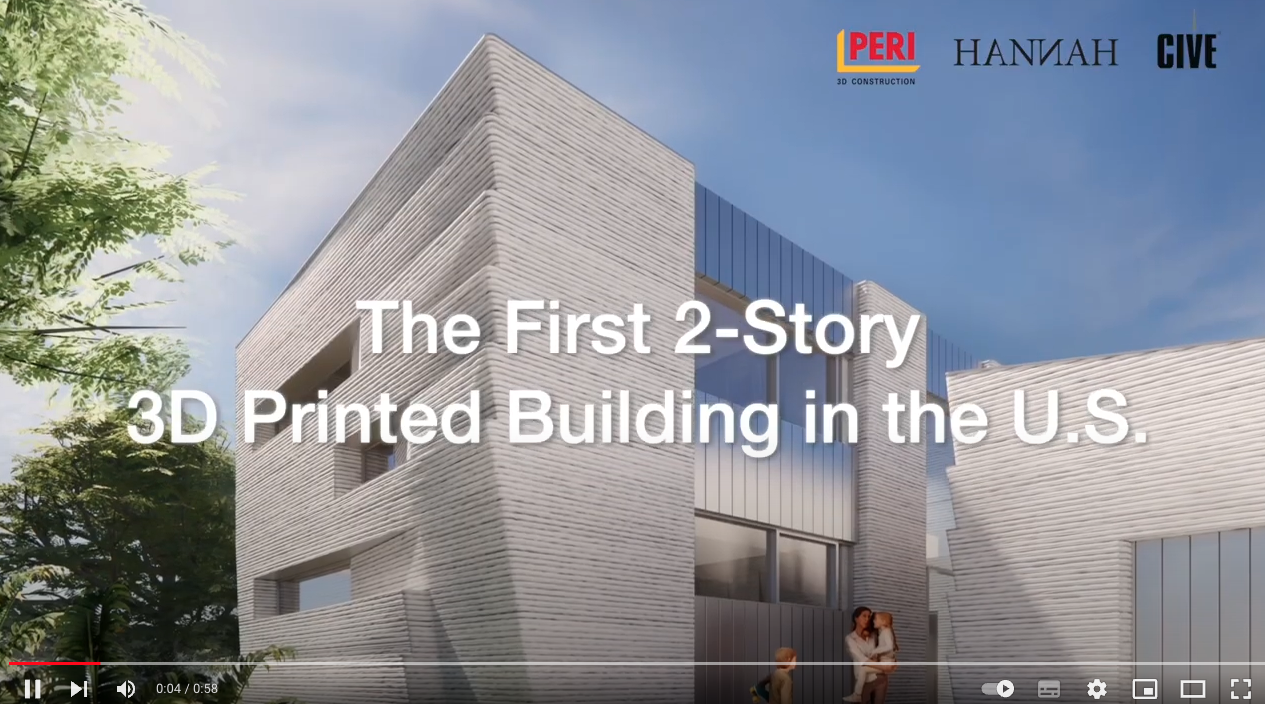 THE US'S LARGEST 3D PRINTED BUILDING PROJECT SO FAR – A TWO STORY HOUSE OF 4.000 SQ FT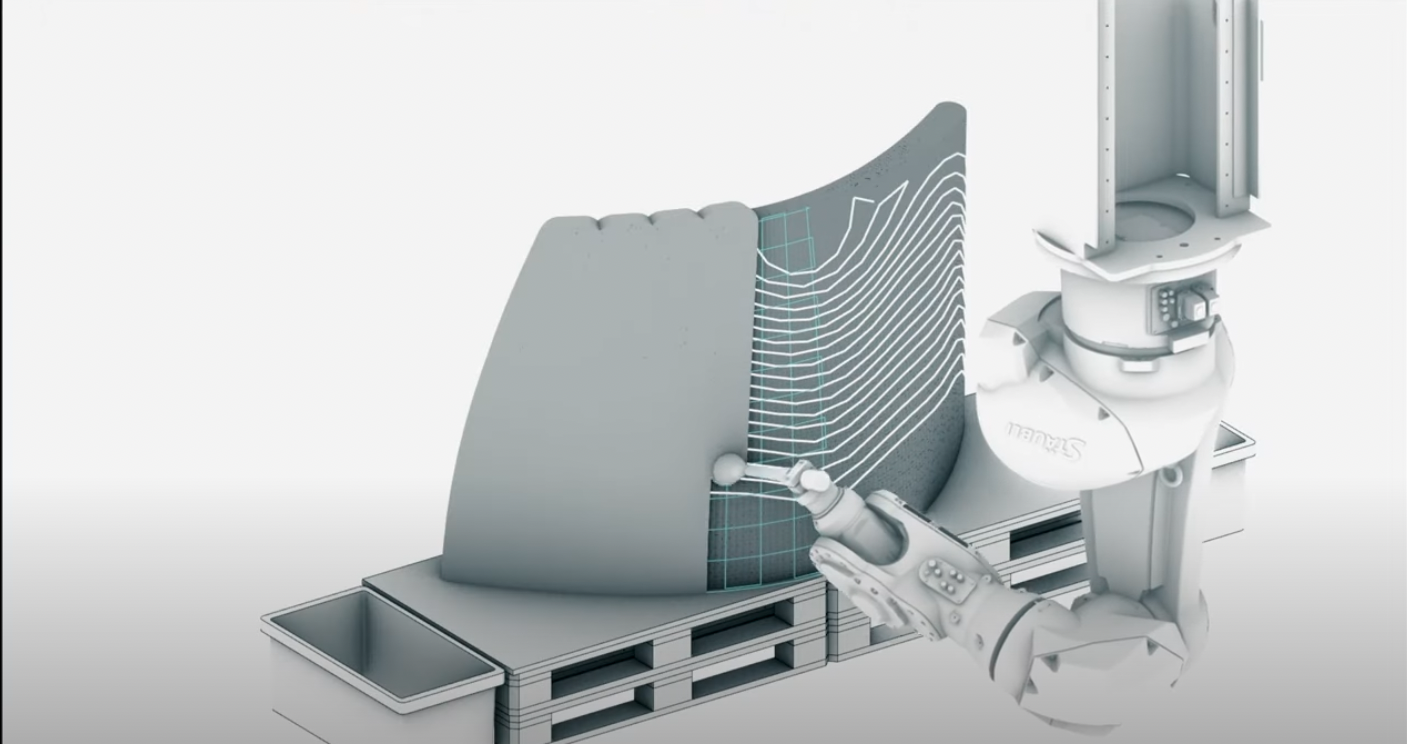 Core Winding Reinforcement for Shotcrete 3D-Printing (SC3DP): Force-flow oriented fibre integration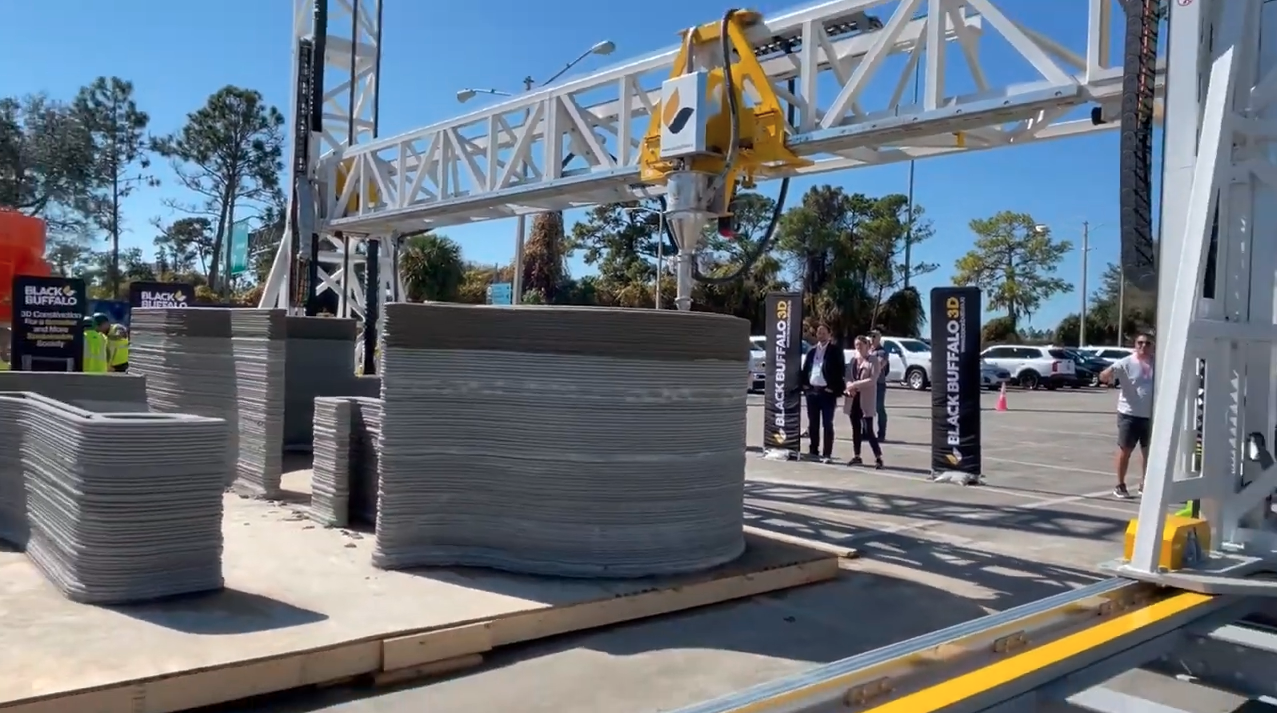 NEXCON 3D printer by Black Buffalo 3D
3D Printed Pad Foundation - 75% material savings by Hyperion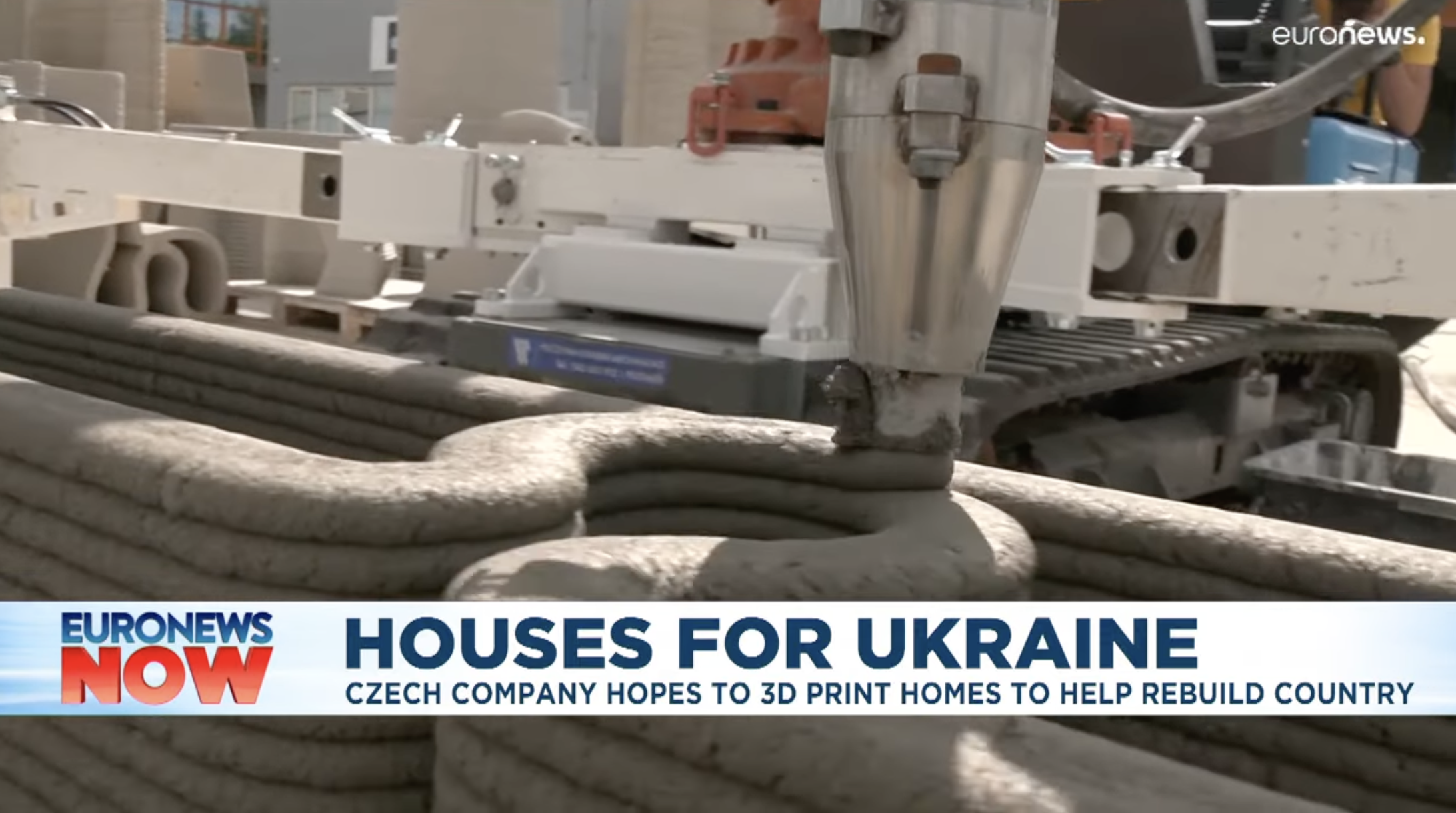 Czech firm wants to use 3D printing to help rebuild Ukraine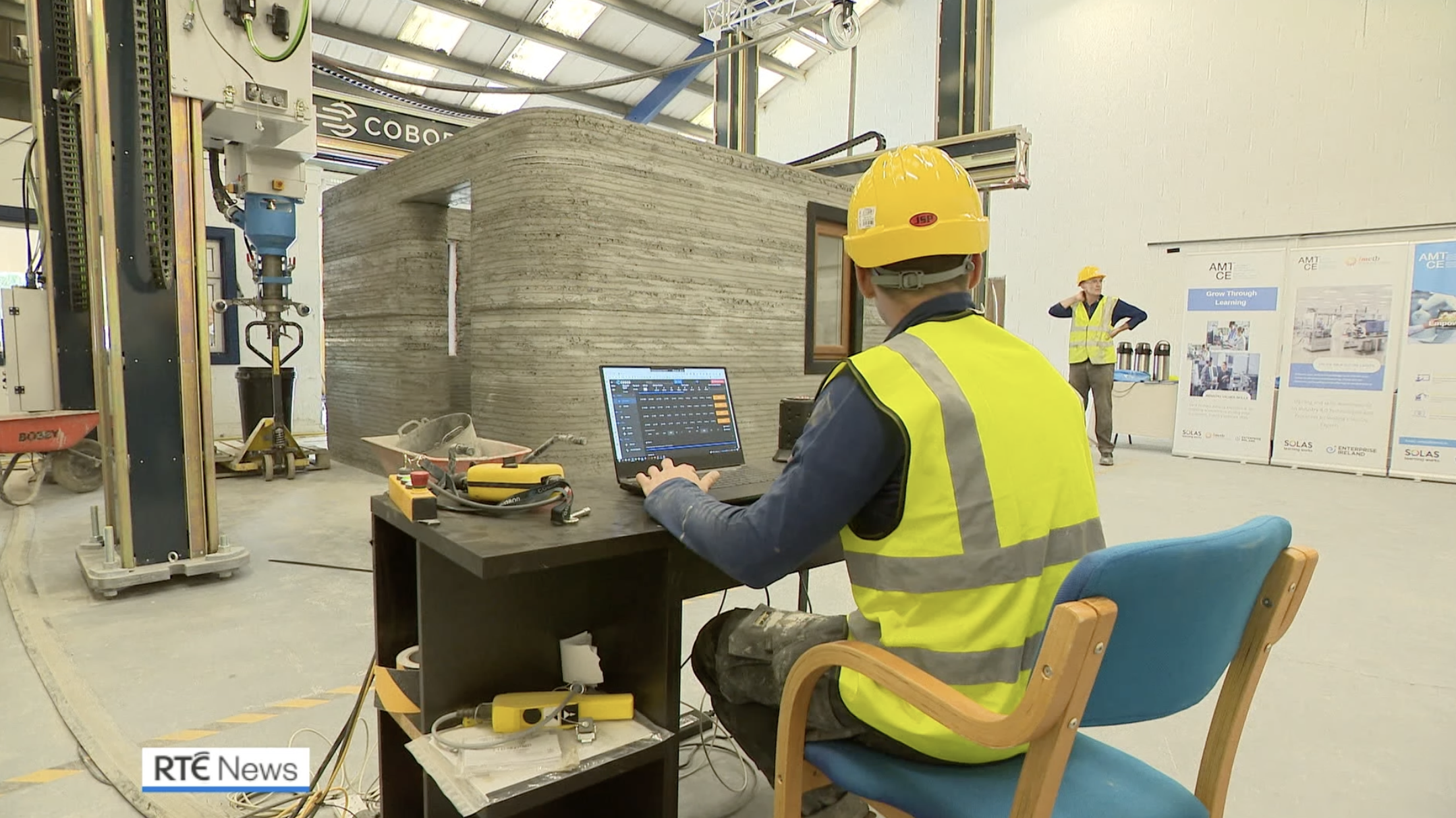 3D concrete printing course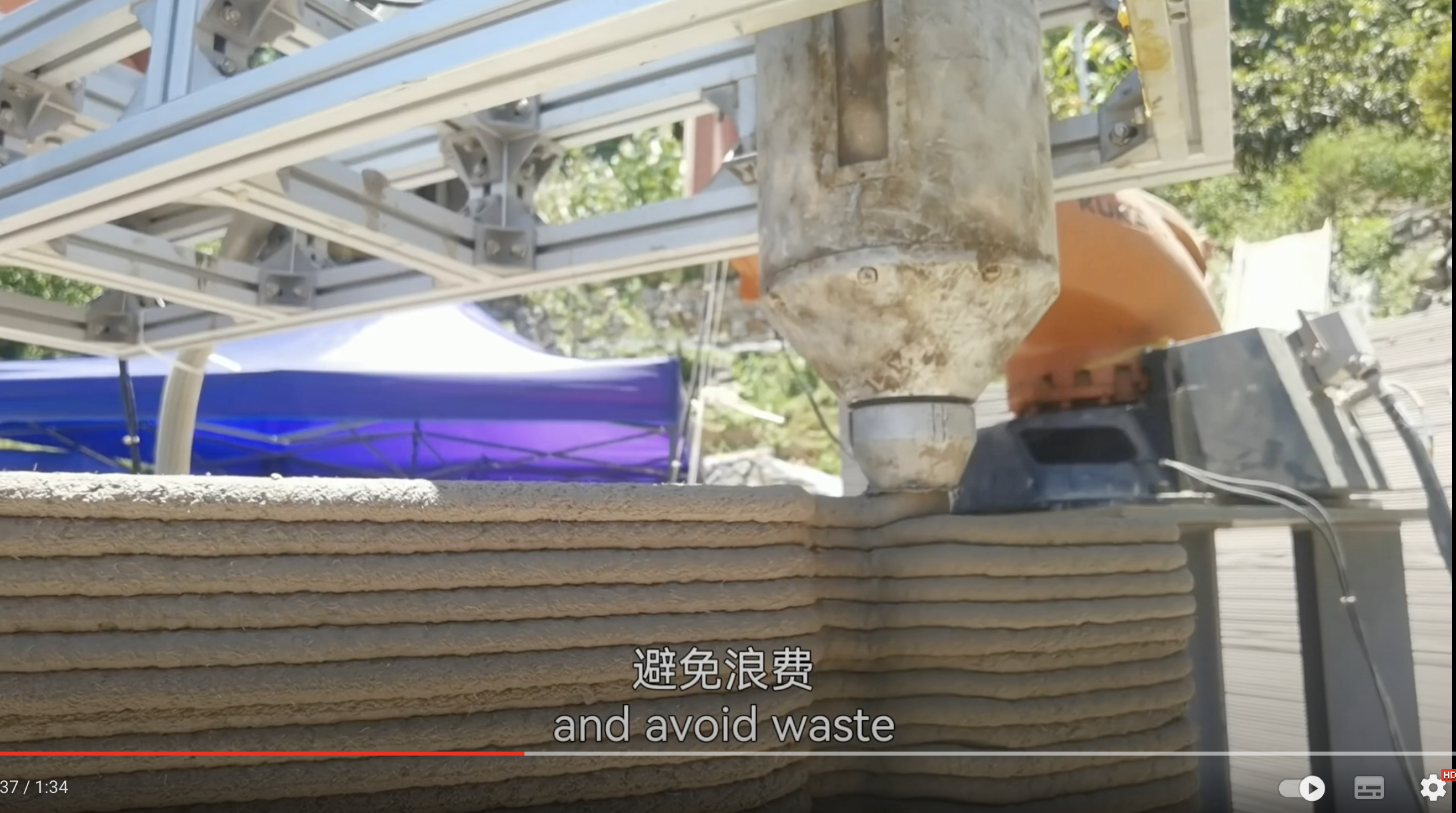 3D Concrete Printed House in China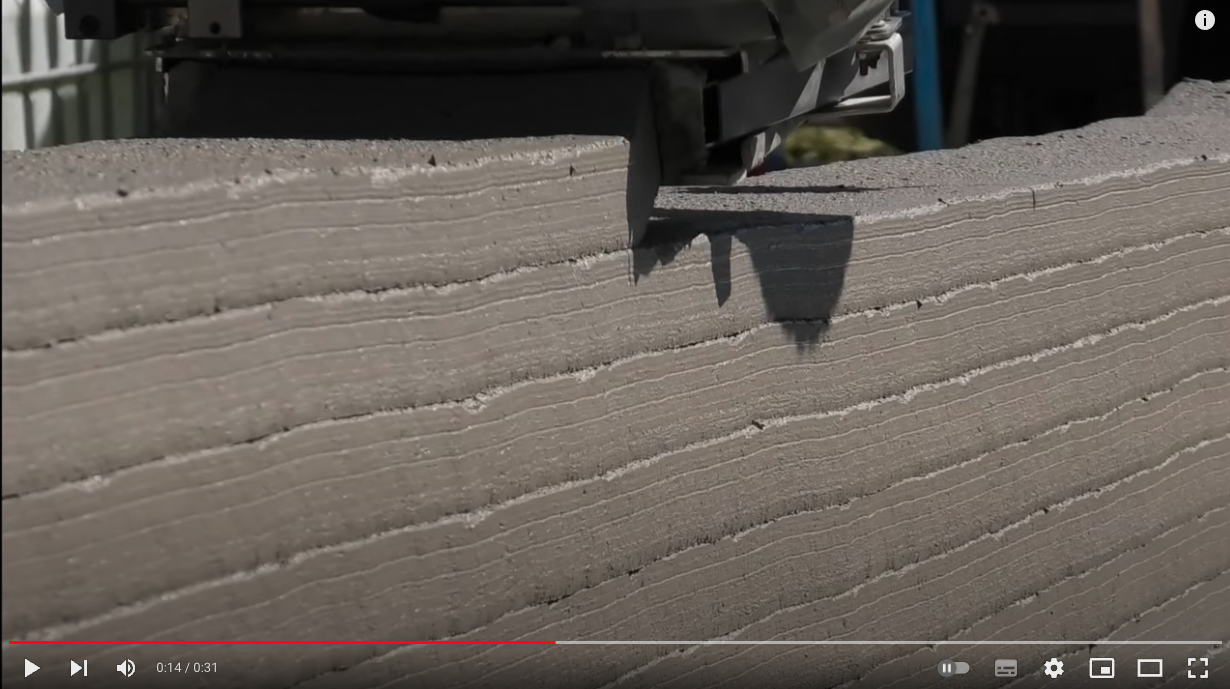 Mobile 3D Printing with Putzmeister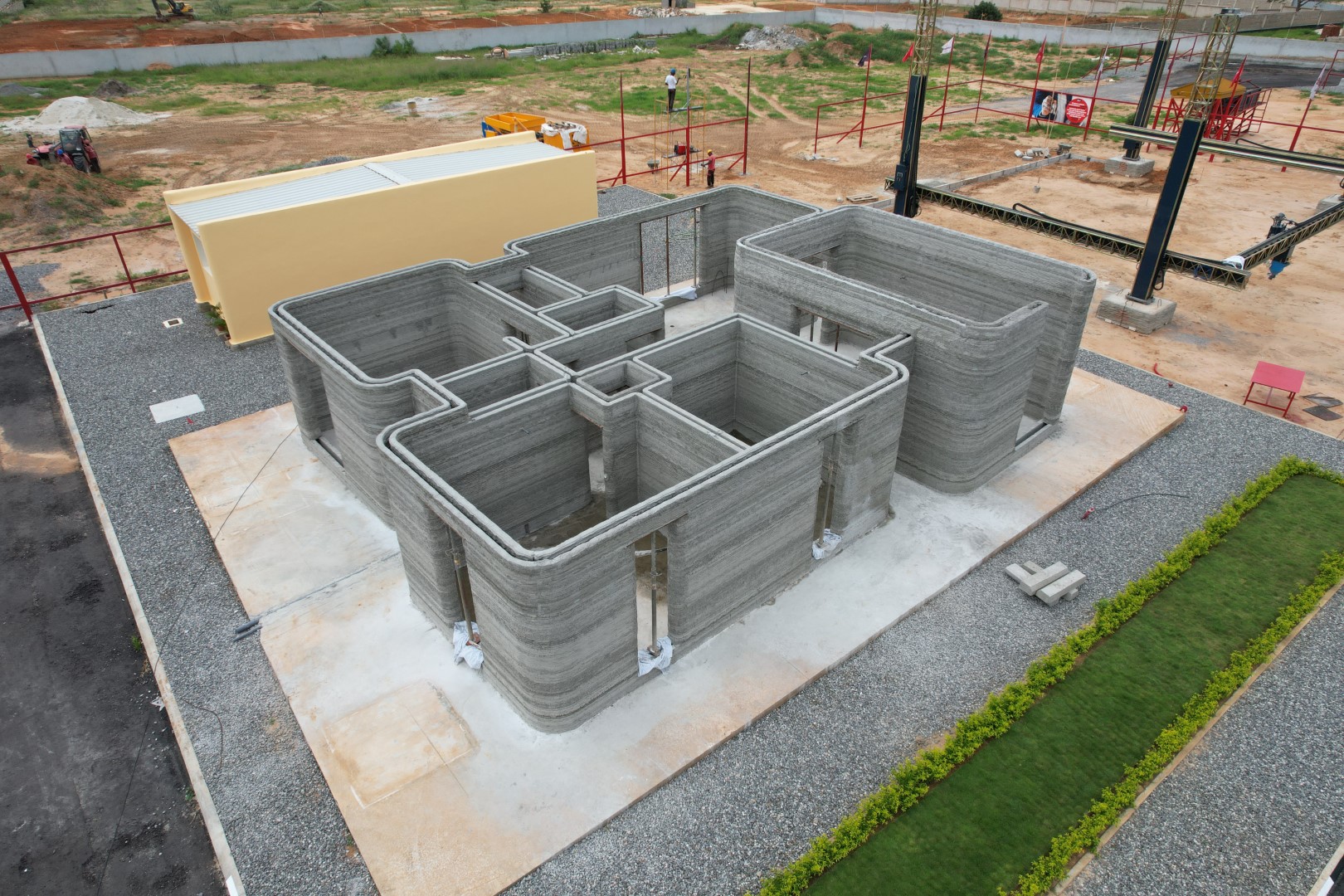 3D printed building in Africa paves the way for affordable housing
House Zero
3D printed home pushing boundaries of sustainable architecture & design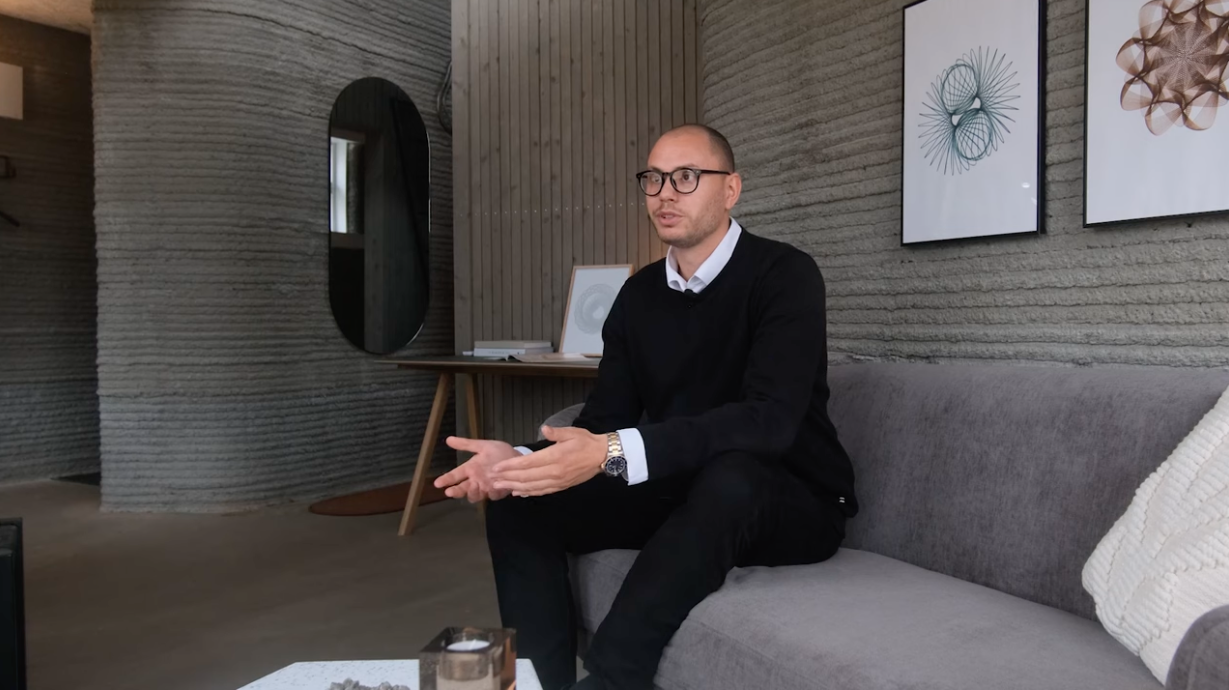 3D printed Tiny House
Interview with Mikkel Brich, CEO of 3DCP Group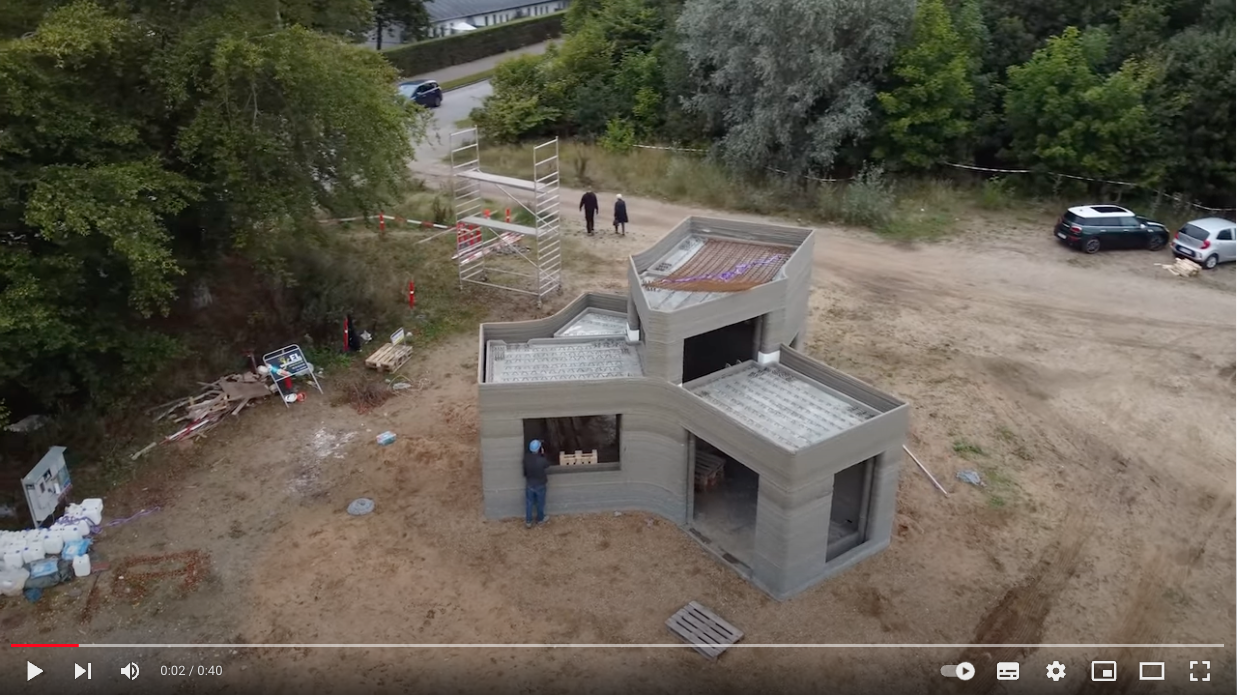 3D printed Tiny House
Placing of pre-3D printed roof sections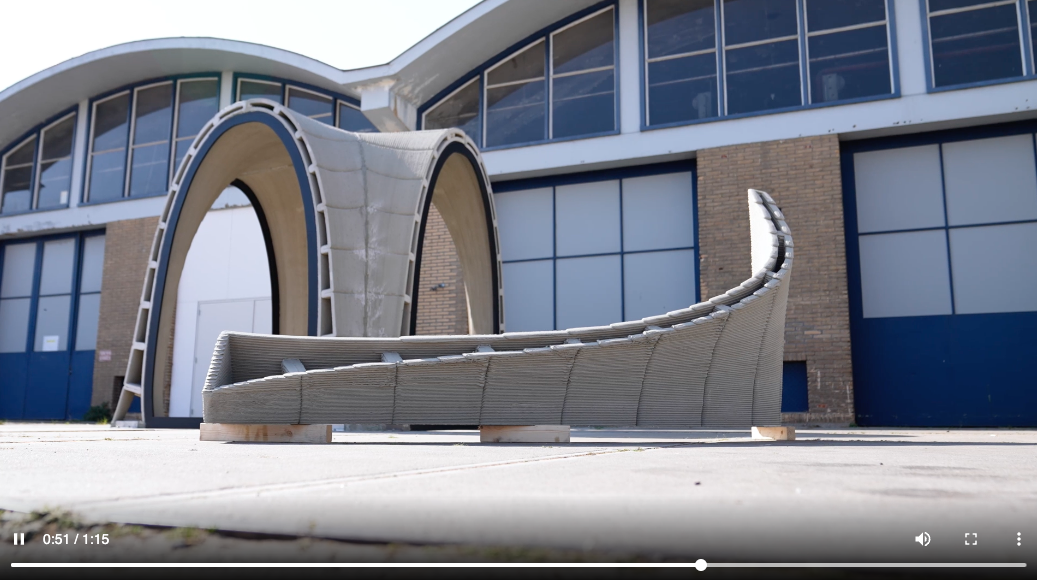 Concrete Printed Shell Pavilion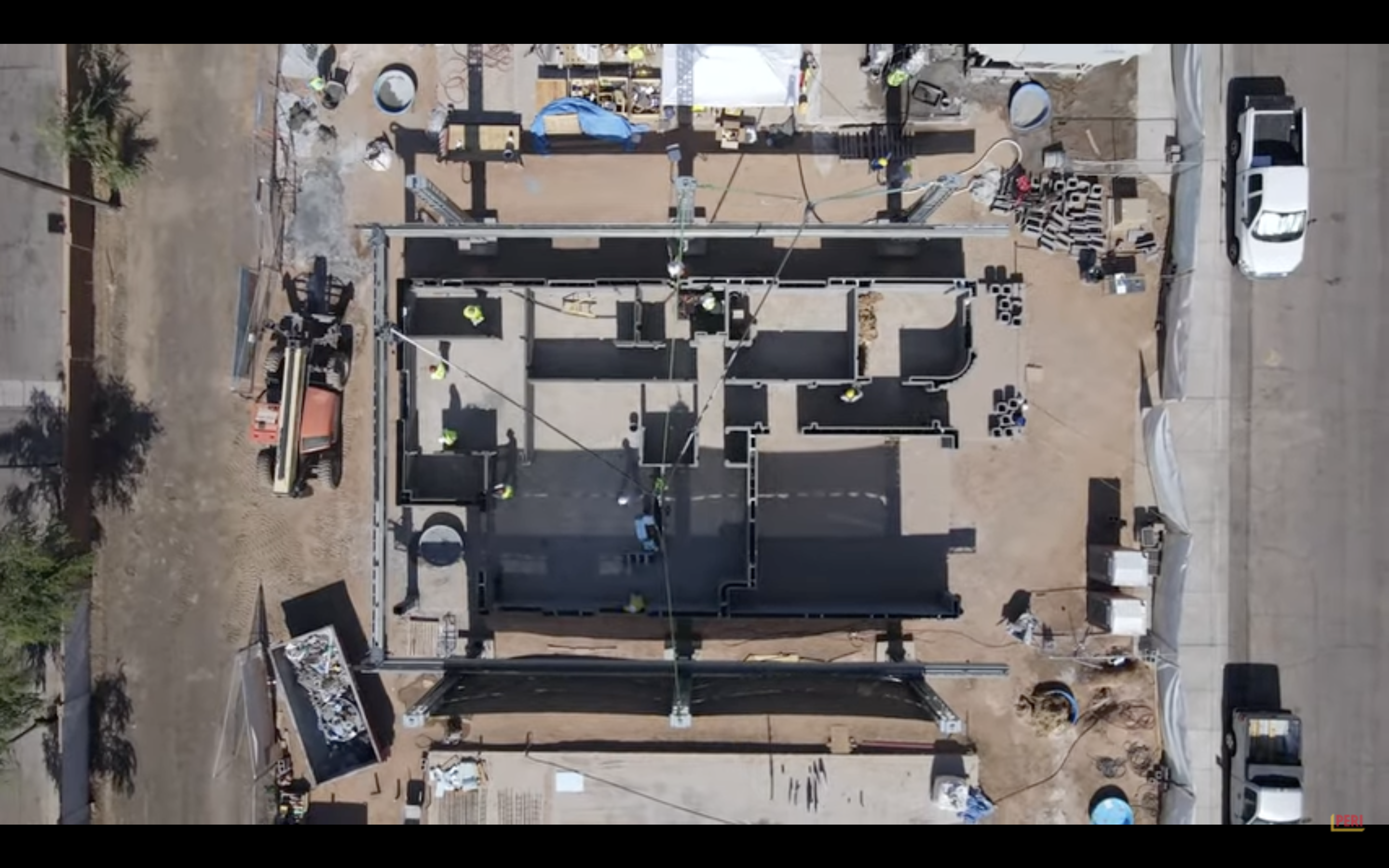 Single-story detached house for Habitat for Humanity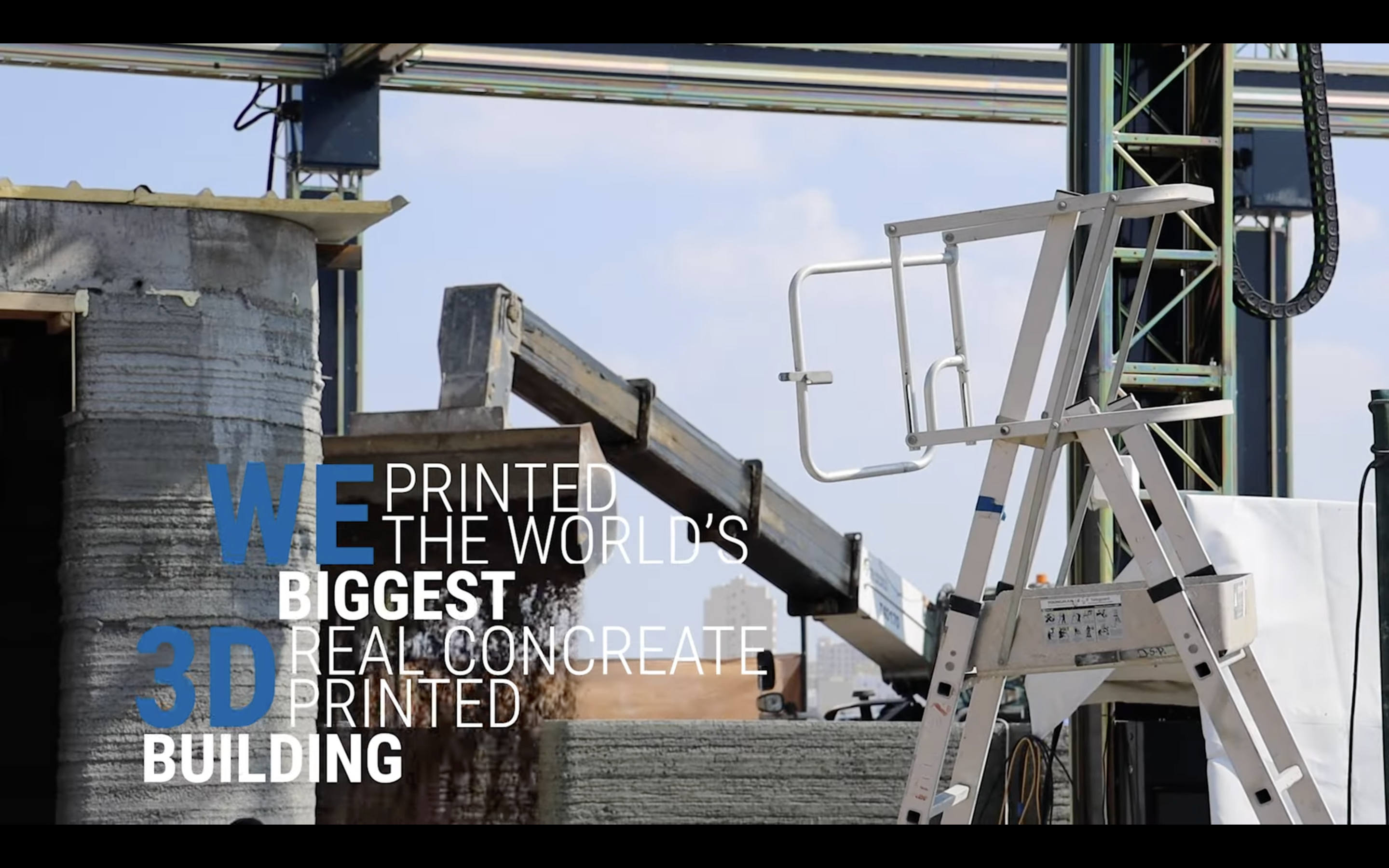 GUtech- The world's biggest 3D real concrete printed building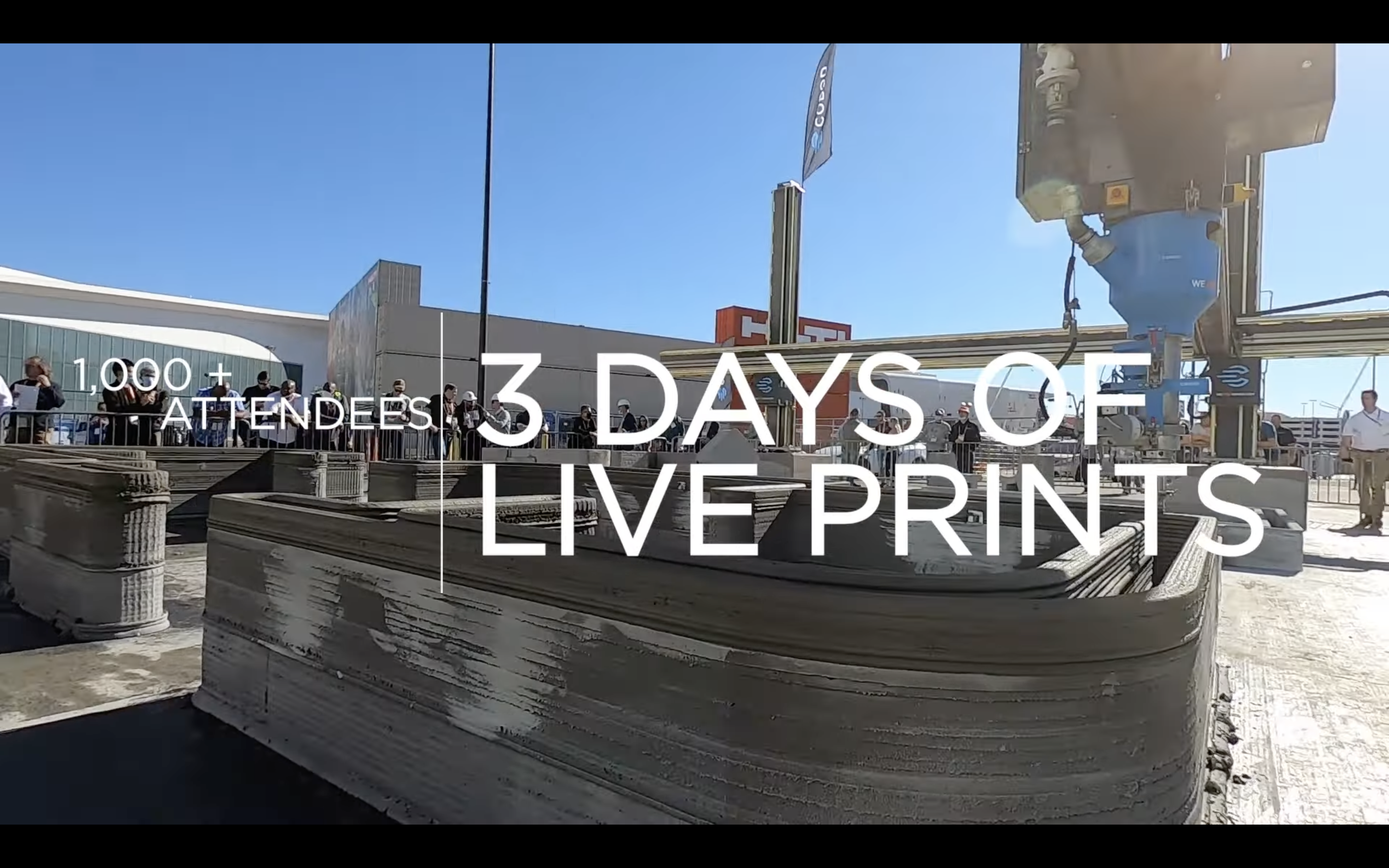 Cobod 3D prints LIVE at the World of Concrete 2022, Las Vegas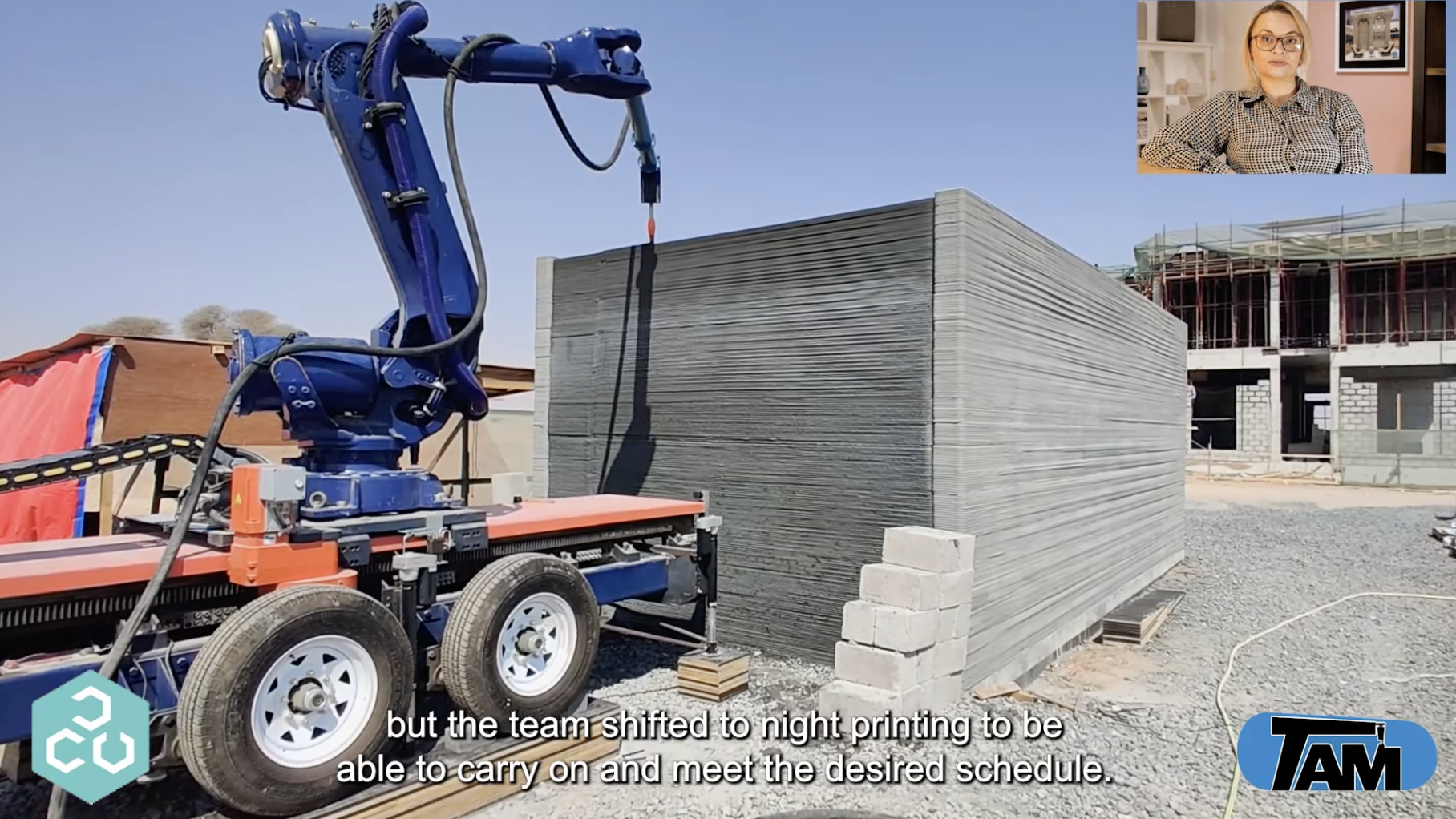 Twente Additive Manufacturing for Digital Construction Week London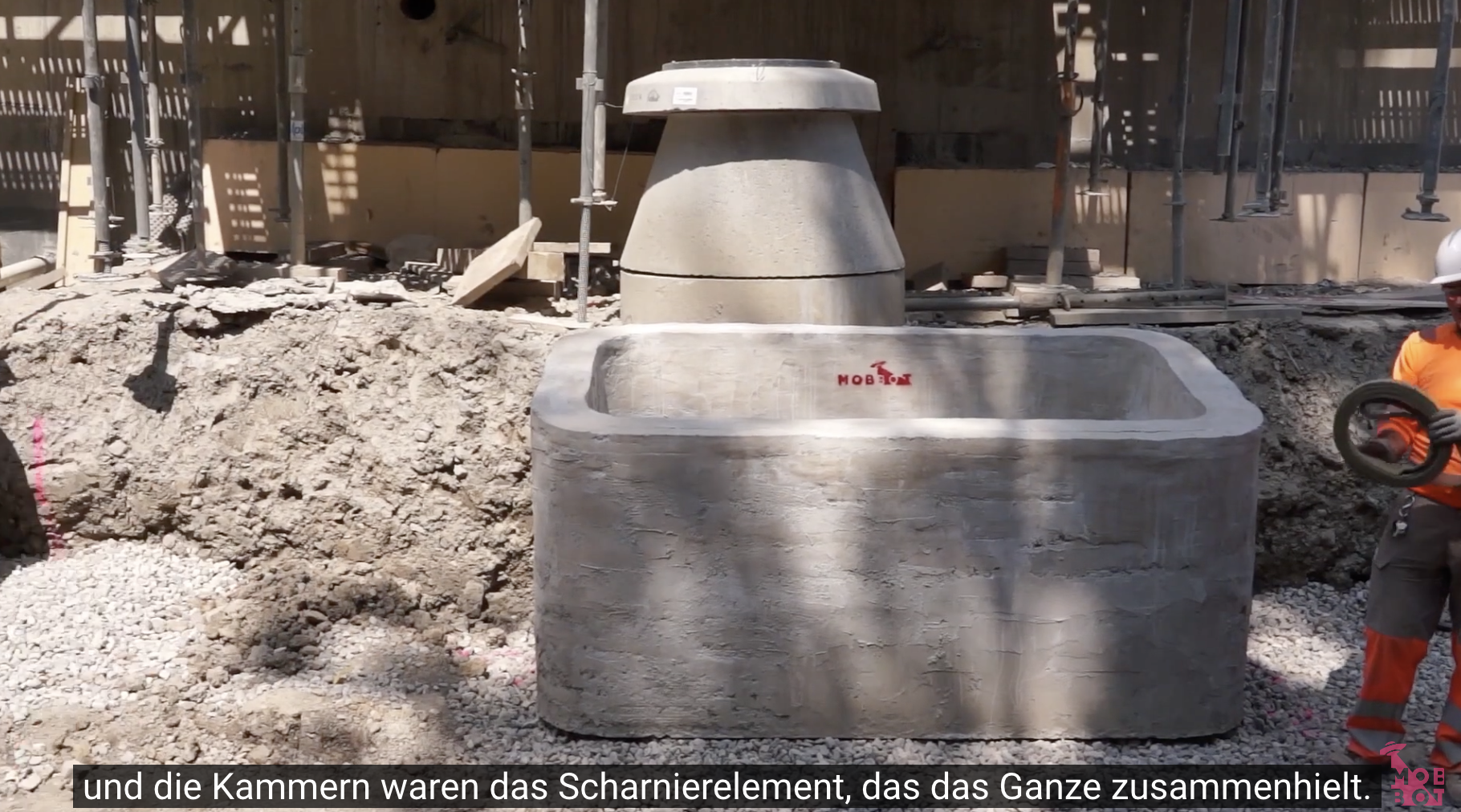 Collaboration Mobbot Losinger Marazzi - chantier Ecoquartier Eglantine Morges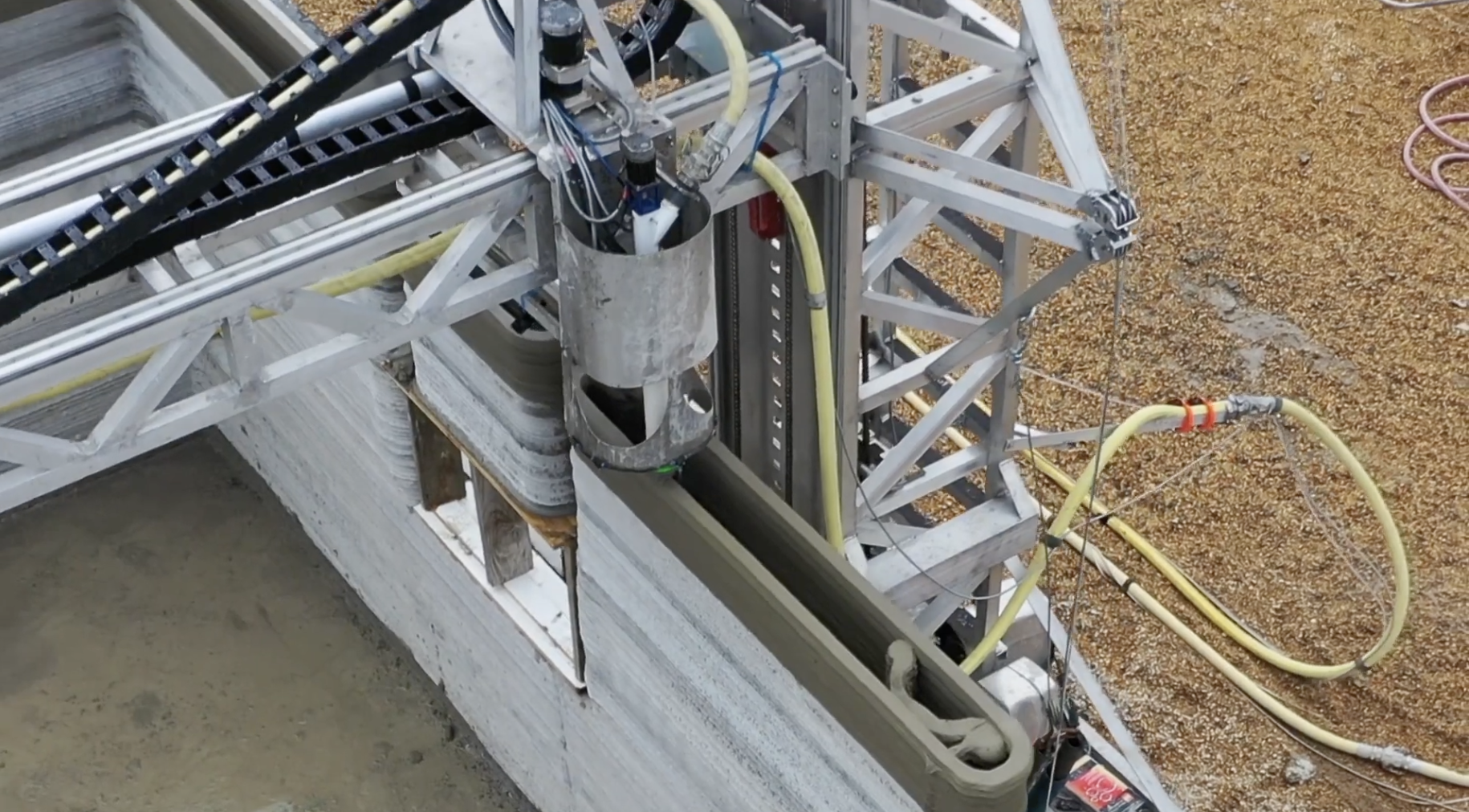 SQ4D Official Promo - Changing The Way The World Is Built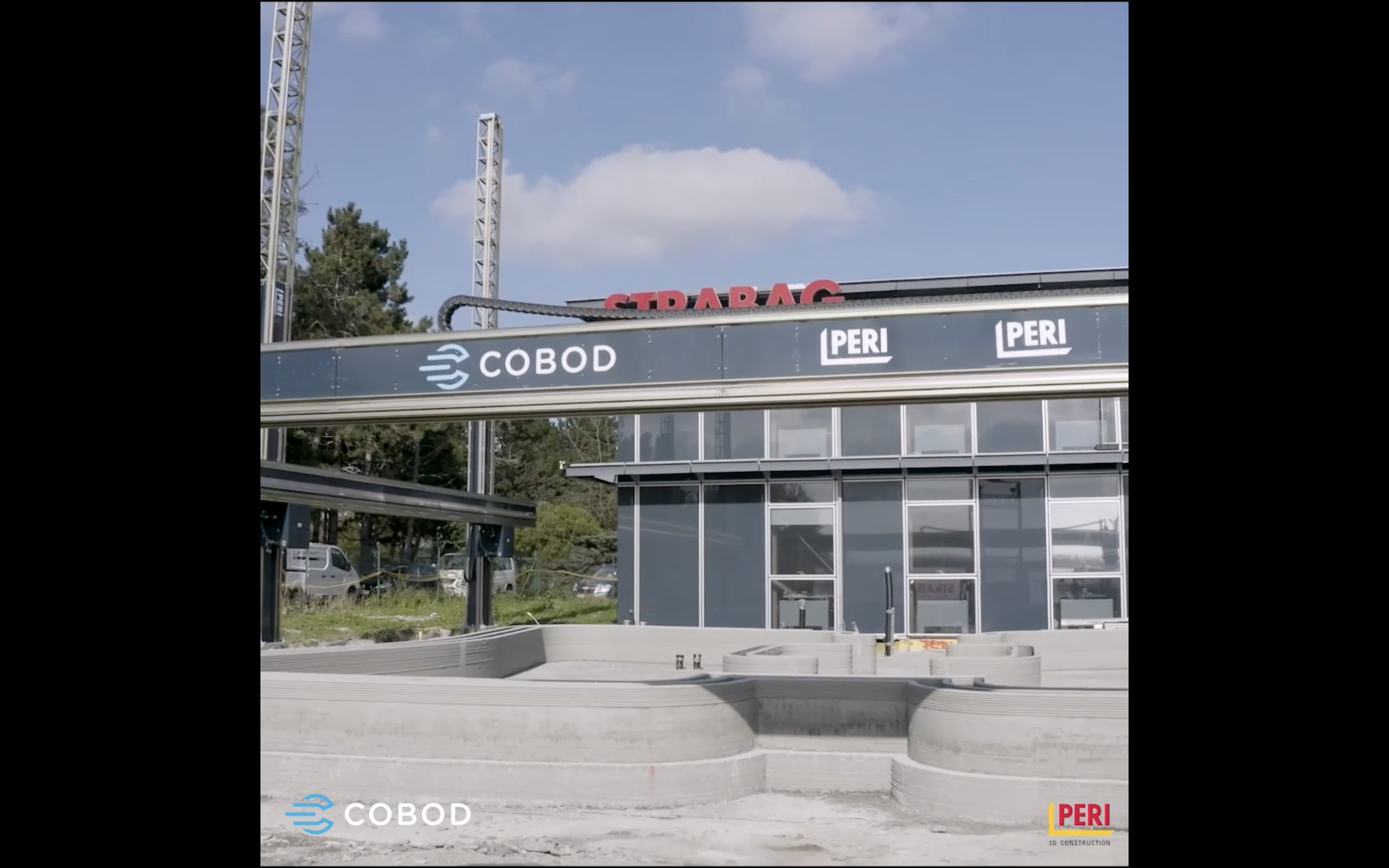 PERI and STRABAG print first building in Austria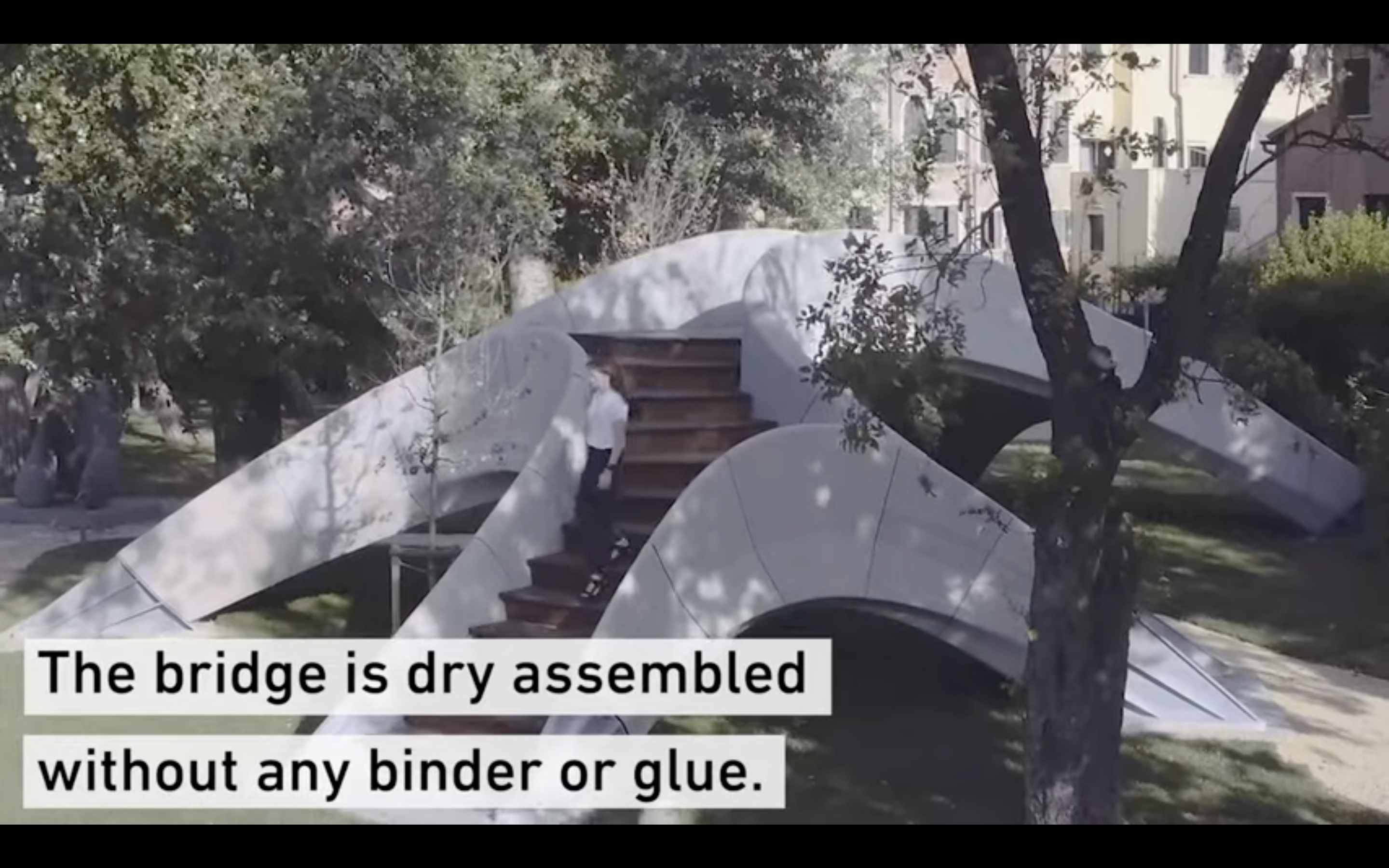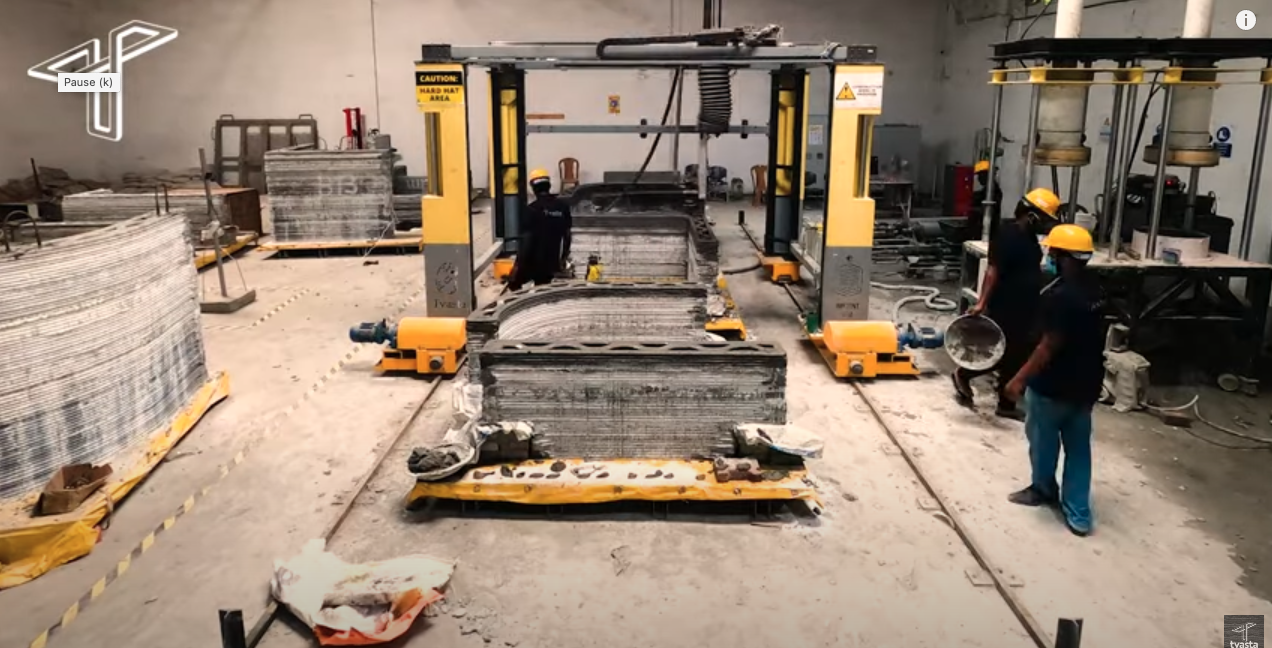 INDIA'S FIRST 3D PRINTED HOUSE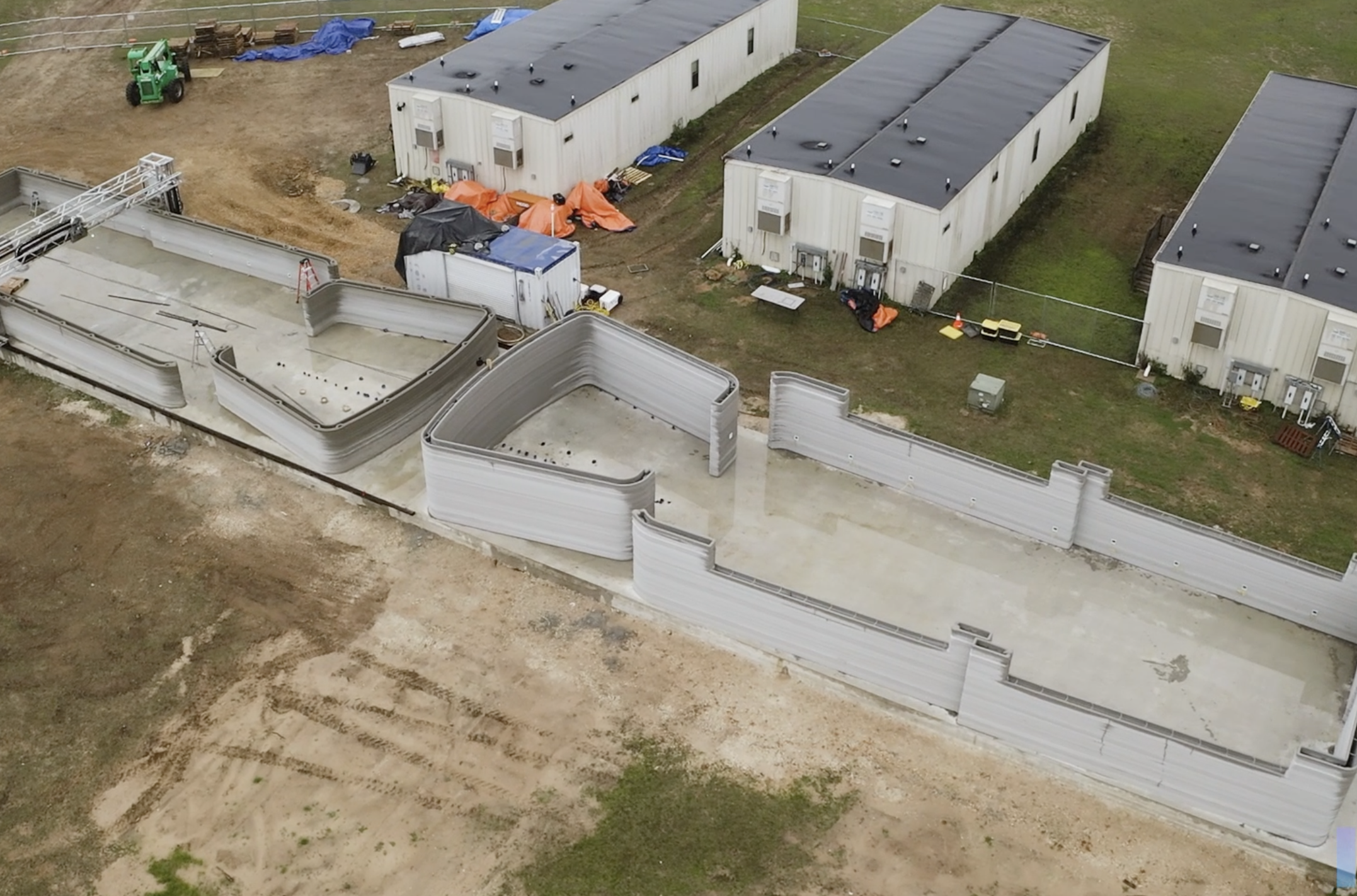 Real 3D Print House by BE MORE 3D
0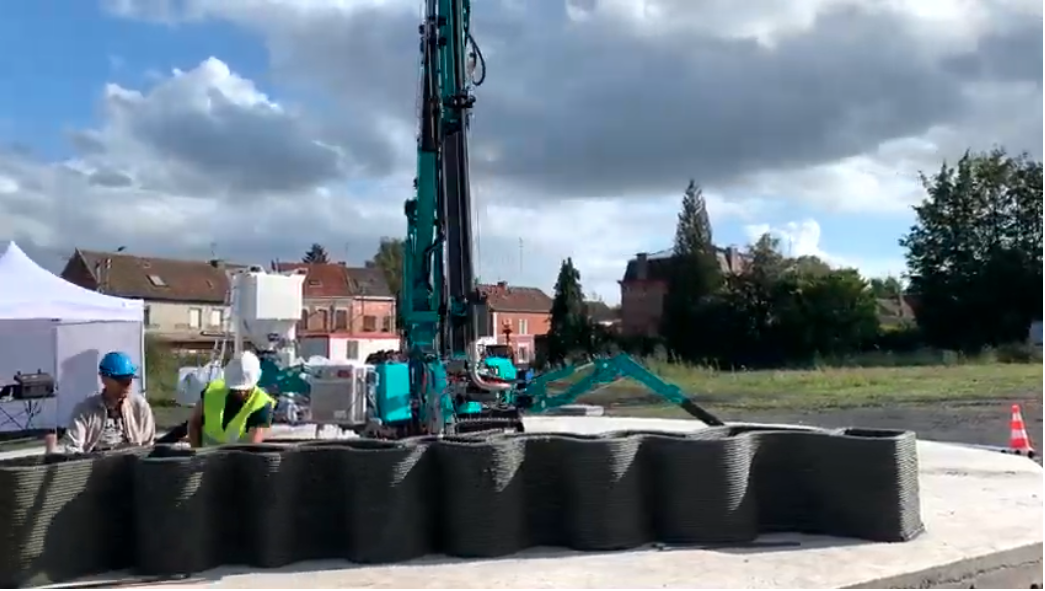 Constructions-3D - the future of construction in France
0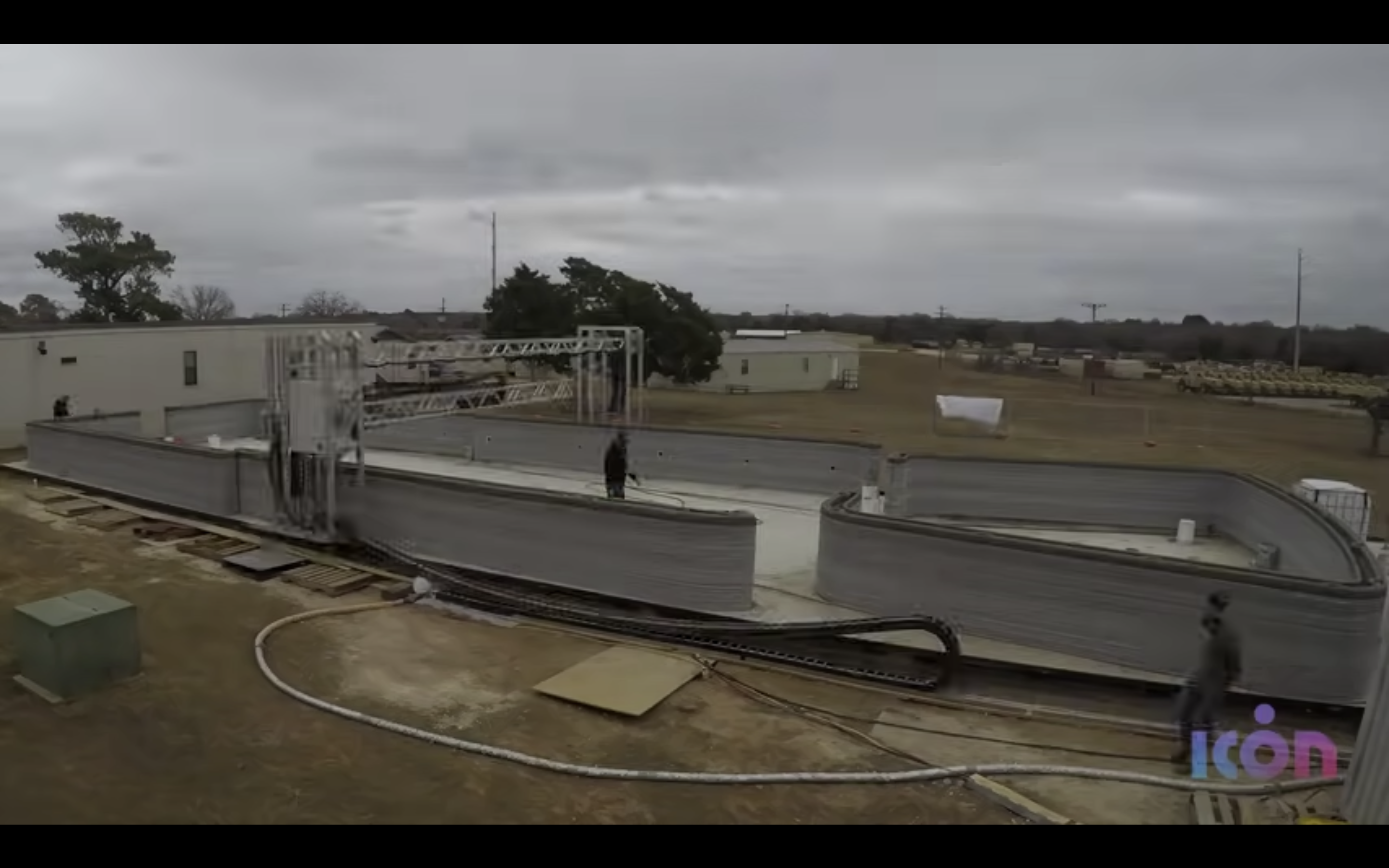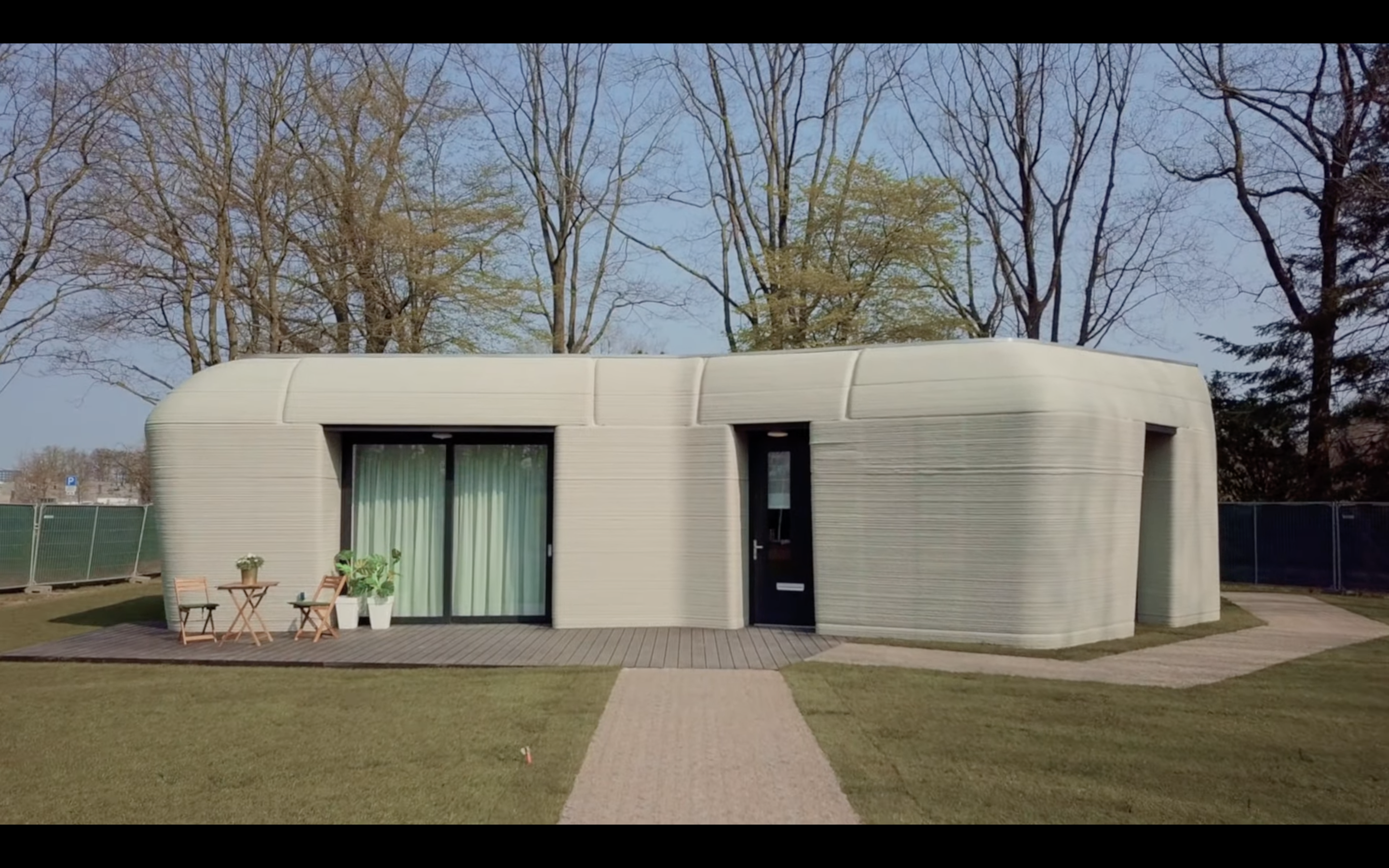 Exterior of first 3D printed concrete house of Project Milestone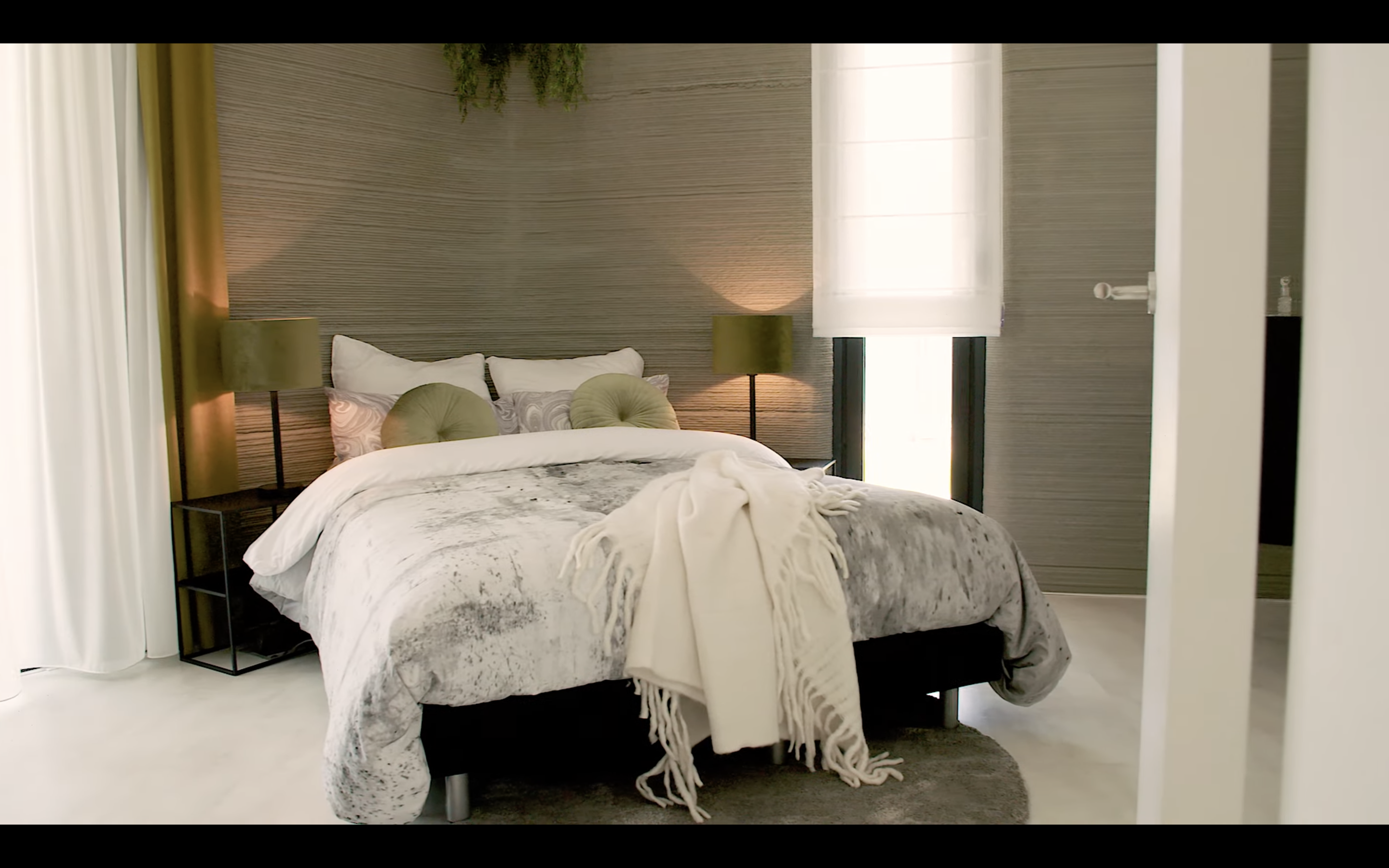 Interior of first 3D printed concrete house of Project Milestone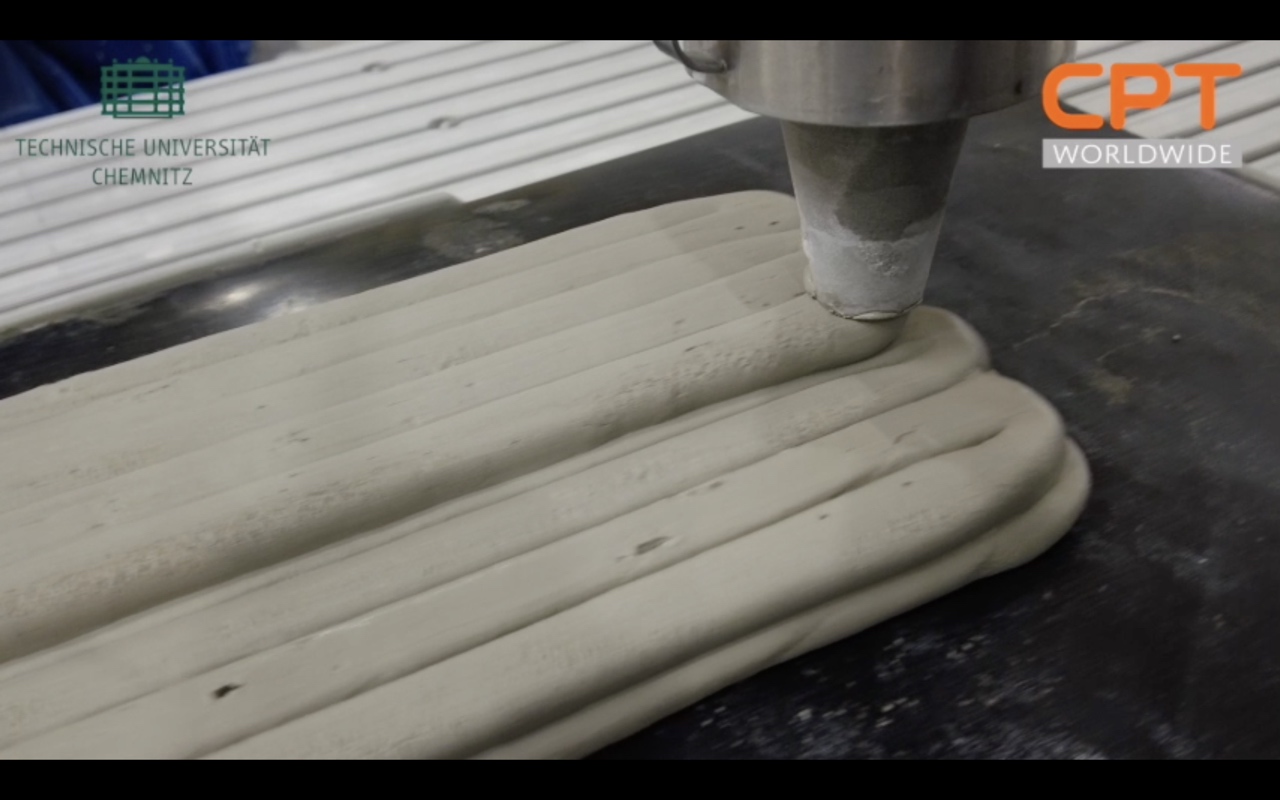 3D printing and milling of complex concrete elements for the production of casting resin molds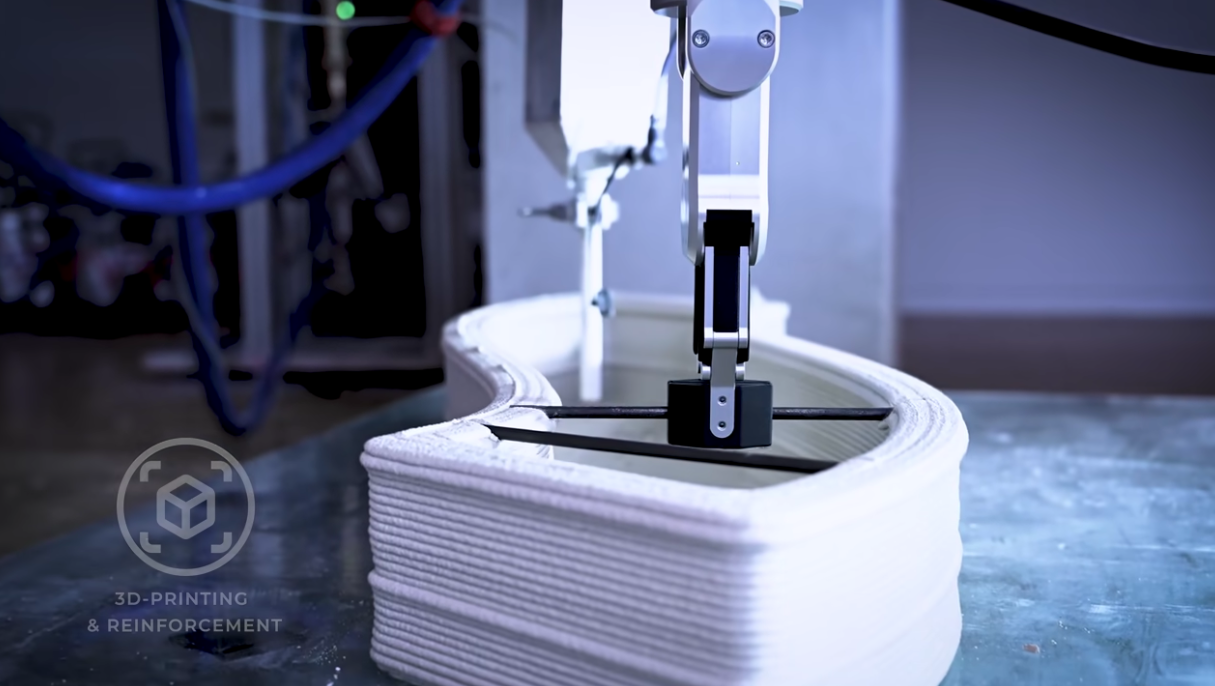 Baubot
Baubot is fully mobile robotic system to perform various tasks on construction sites and manufacturing facilities. The base platform provides rough-terrain mobility in a combination with a precise industrial robot while hardware tools and software enable different functional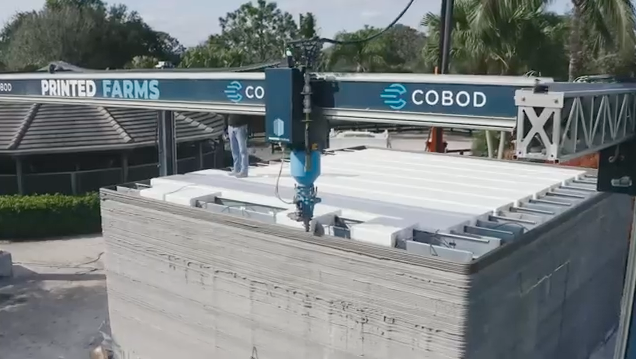 Florida's first 3D printed building by Printed Farms
Printed Farms mission is to make 3D printing standard for use in small scale as well as large scale construction projects, in an effort to bring hurricane resistant, flood resistant and green buildings to Florida, the fastest growing State in USA.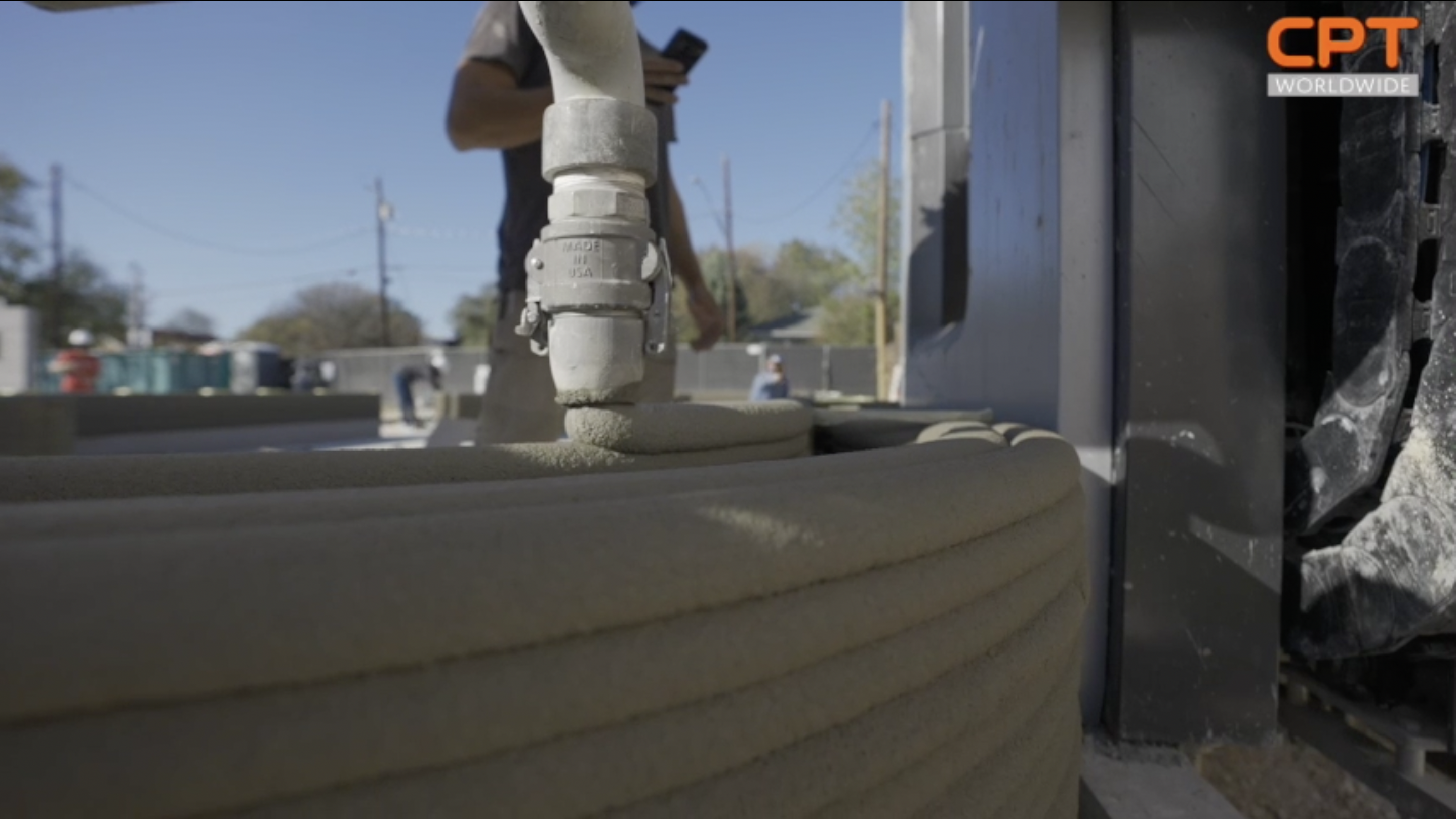 America's first 3D printed homes for sale
The Kansas City developer, 3Strands, announced that the next evolution of homebuilding has launched with the company's first multi-home project: America's first 3D printed homes for sale.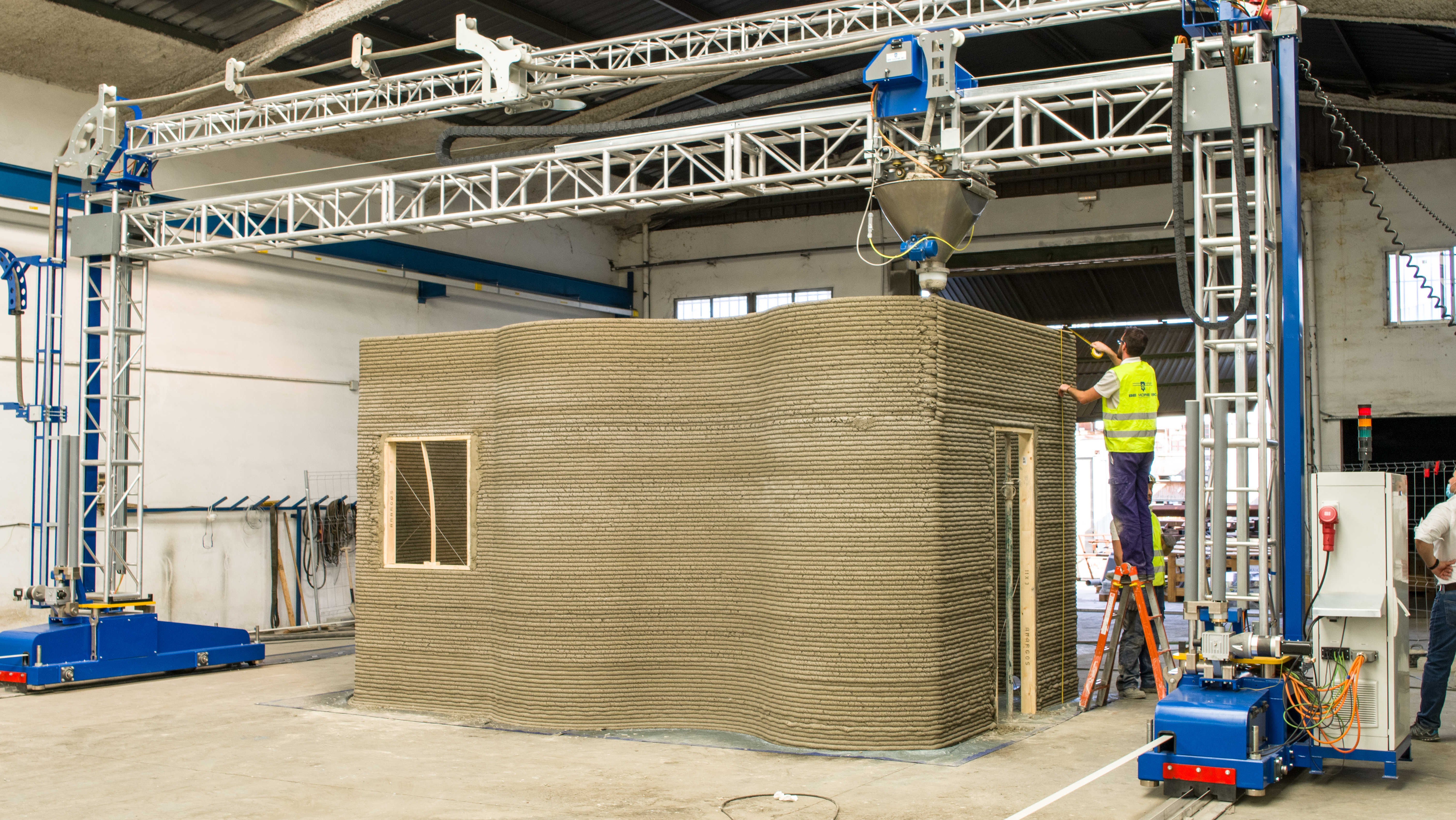 New line of industrial 3D construction printers from Spain
70-square-meter house in 8 hours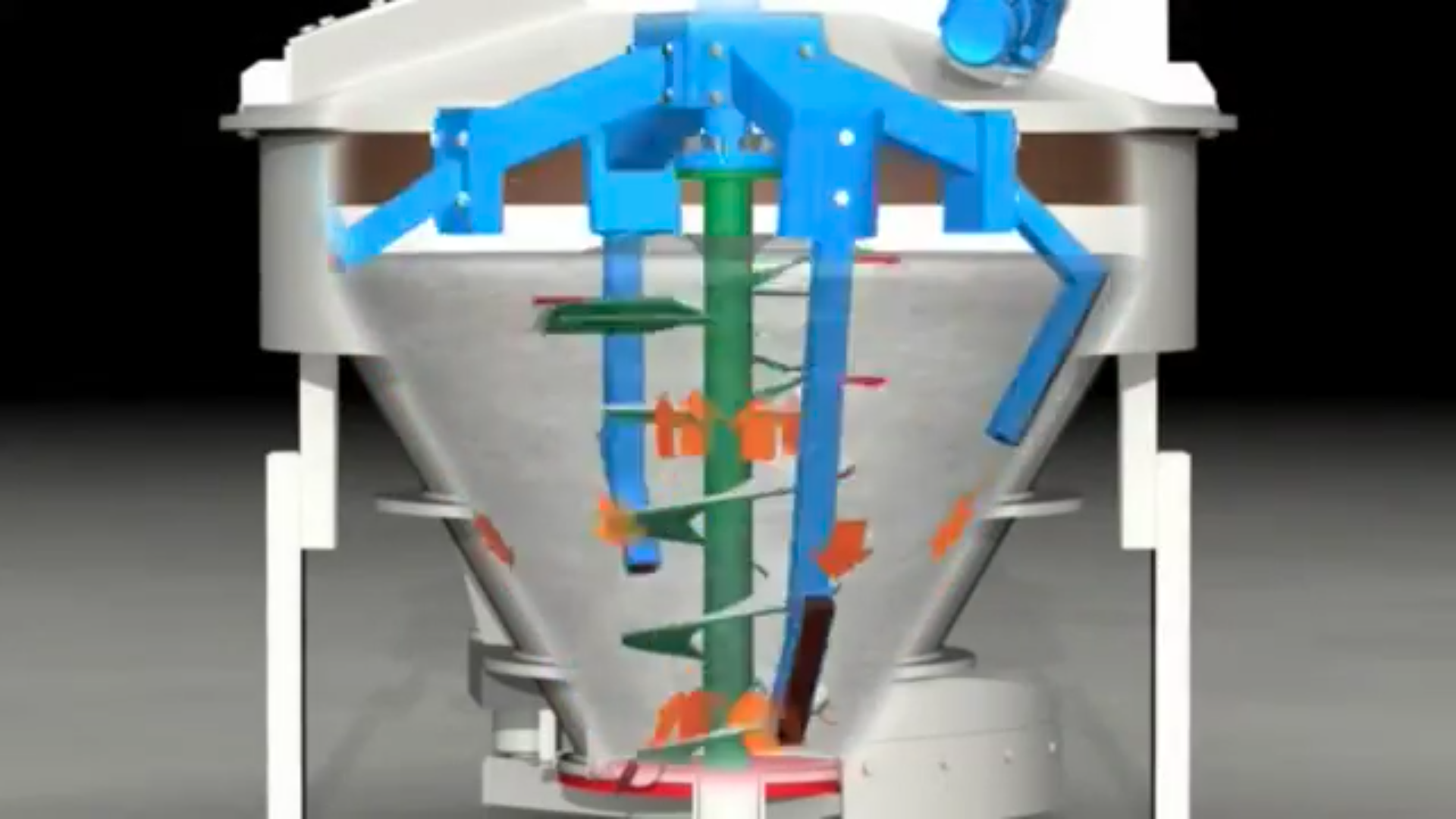 Cone Mixer KKM 100/150
Kniele offers an overall concept for fully automated and reproducible 3D printing.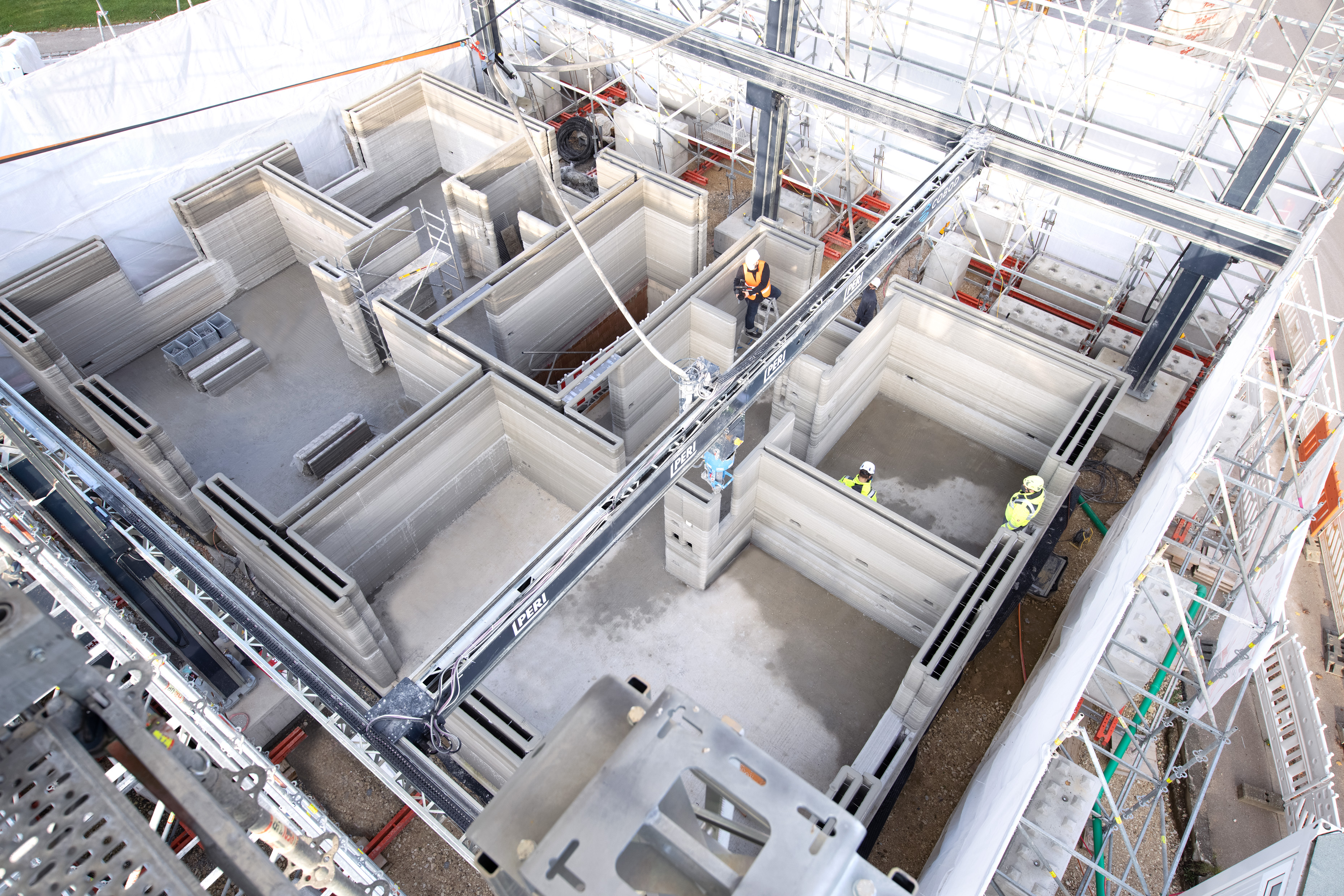 First 3D printed apartment building in Germany
Upon completion, the 5-in-a-block apartment building with around 380 square metres of living space will be the largest printed residential building in Europe.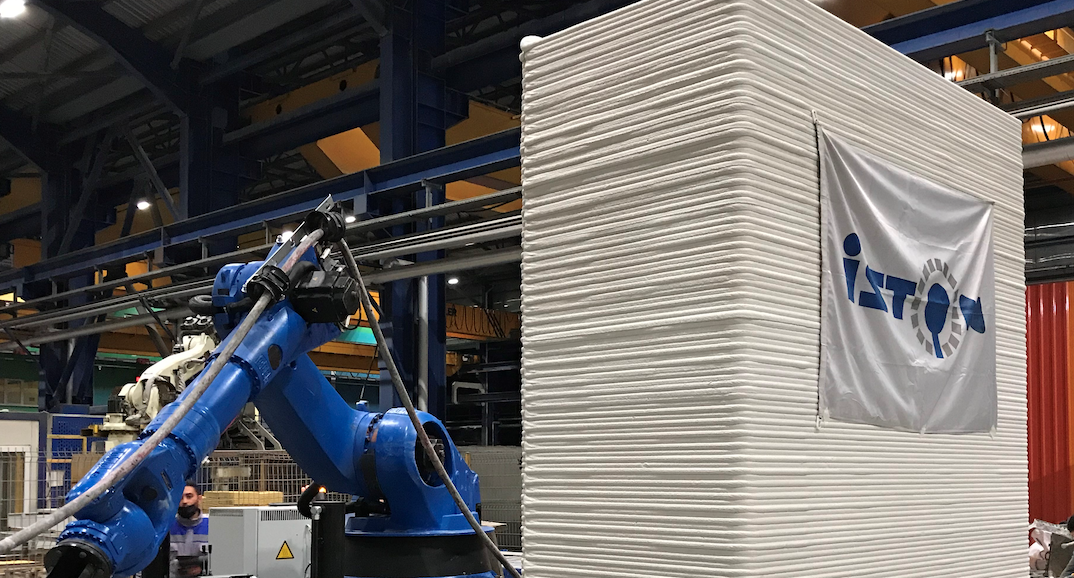 3D Concrete Printing Technology from Turkey
As a result of research and development studies, Iston is proud and happy to launch an own robotic 3D concrete printer.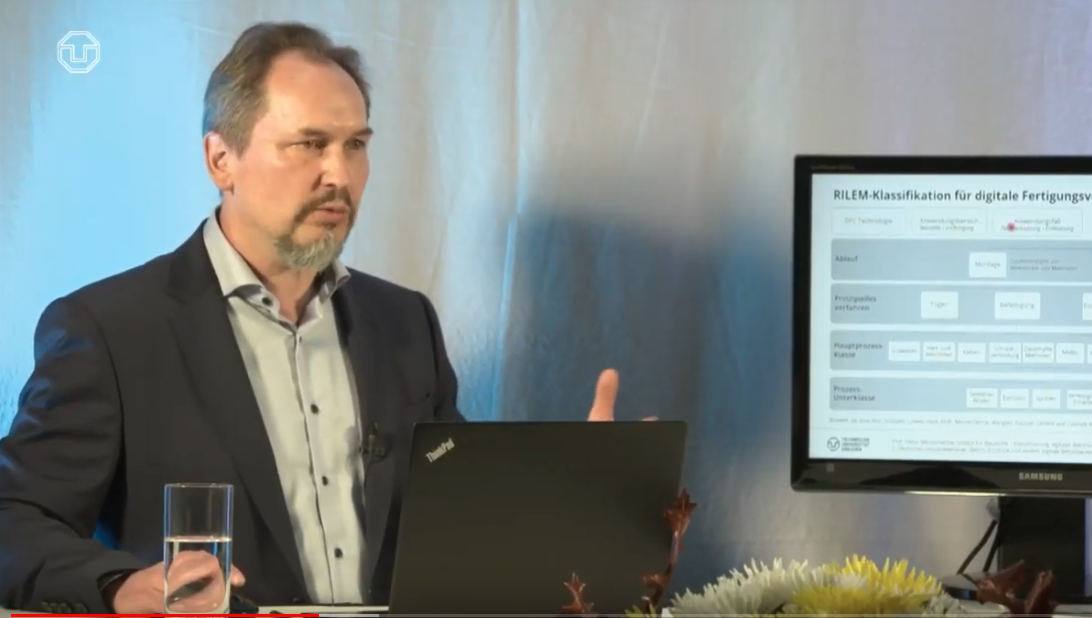 2nd German Industry Seminar on 3DCP
Review on the 2nd German Industry Seminar on 3D concrete printing and other digital concrete construction methods in October 2020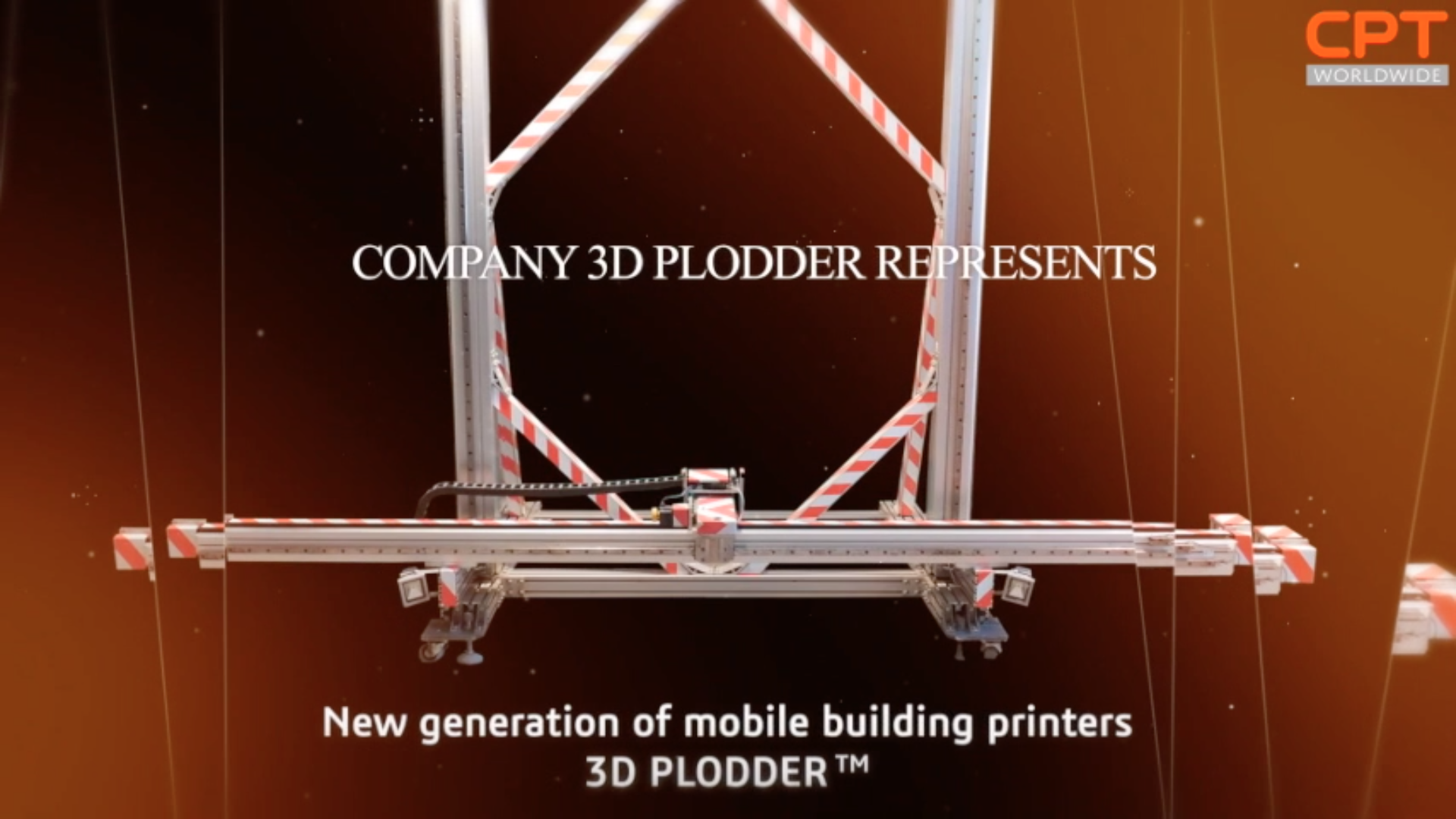 Compact, mobile 3D construction printers from Ukraine
The company 3D Plodder, based in the Ukrainian capital Kiev, builds and sells compact and mobile 3D printers for use in the construction industry.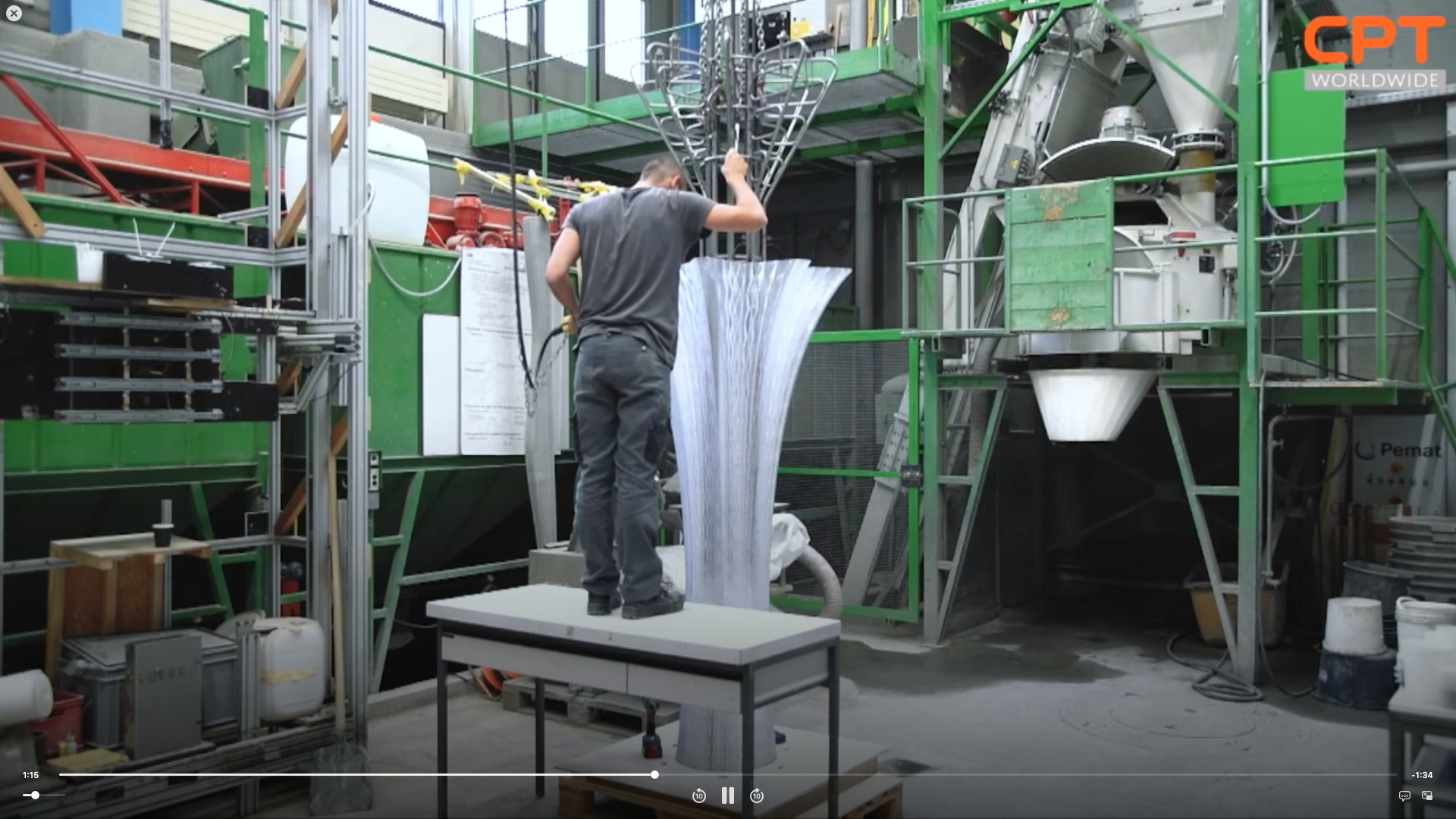 Fabrication process of the 'Future Tree' pavilion
Gramazio Kohler Research, ETH Zurich - Collaborators: Dr. Aleksandra Anna Apolinarska, Dr. Ena Lloret-Fritschi, Joris Burger, Nizar Taha, Fabio Scotto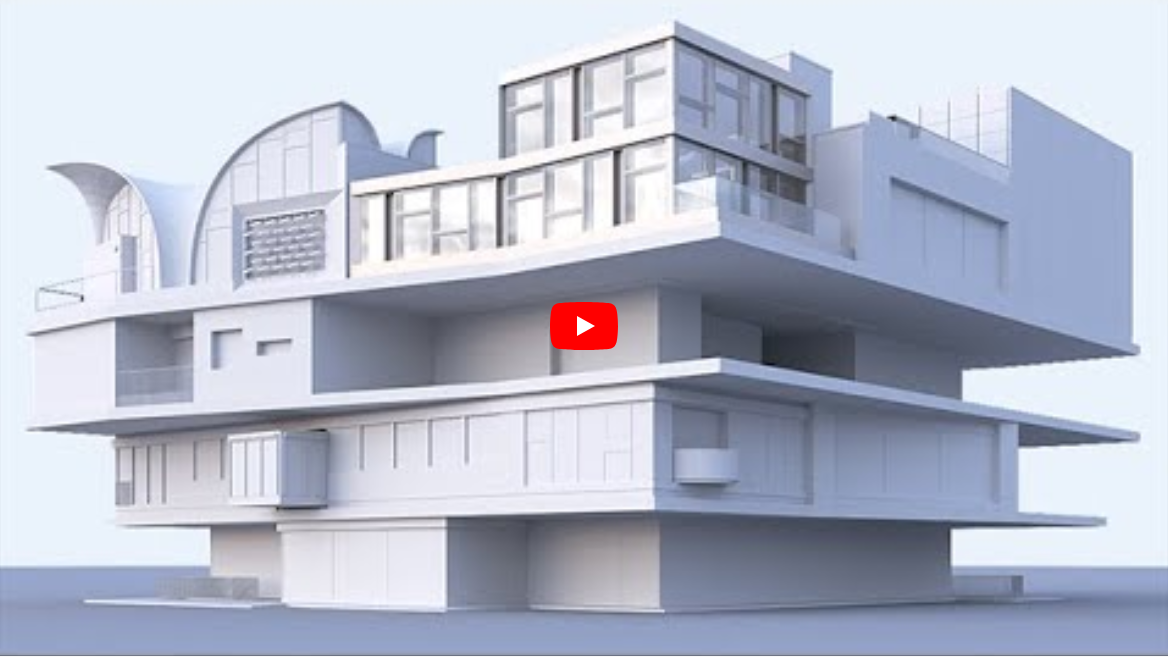 STEP2 – A new NEST unit in the planning
Ready for the market – thanks to an interdisciplinary partnership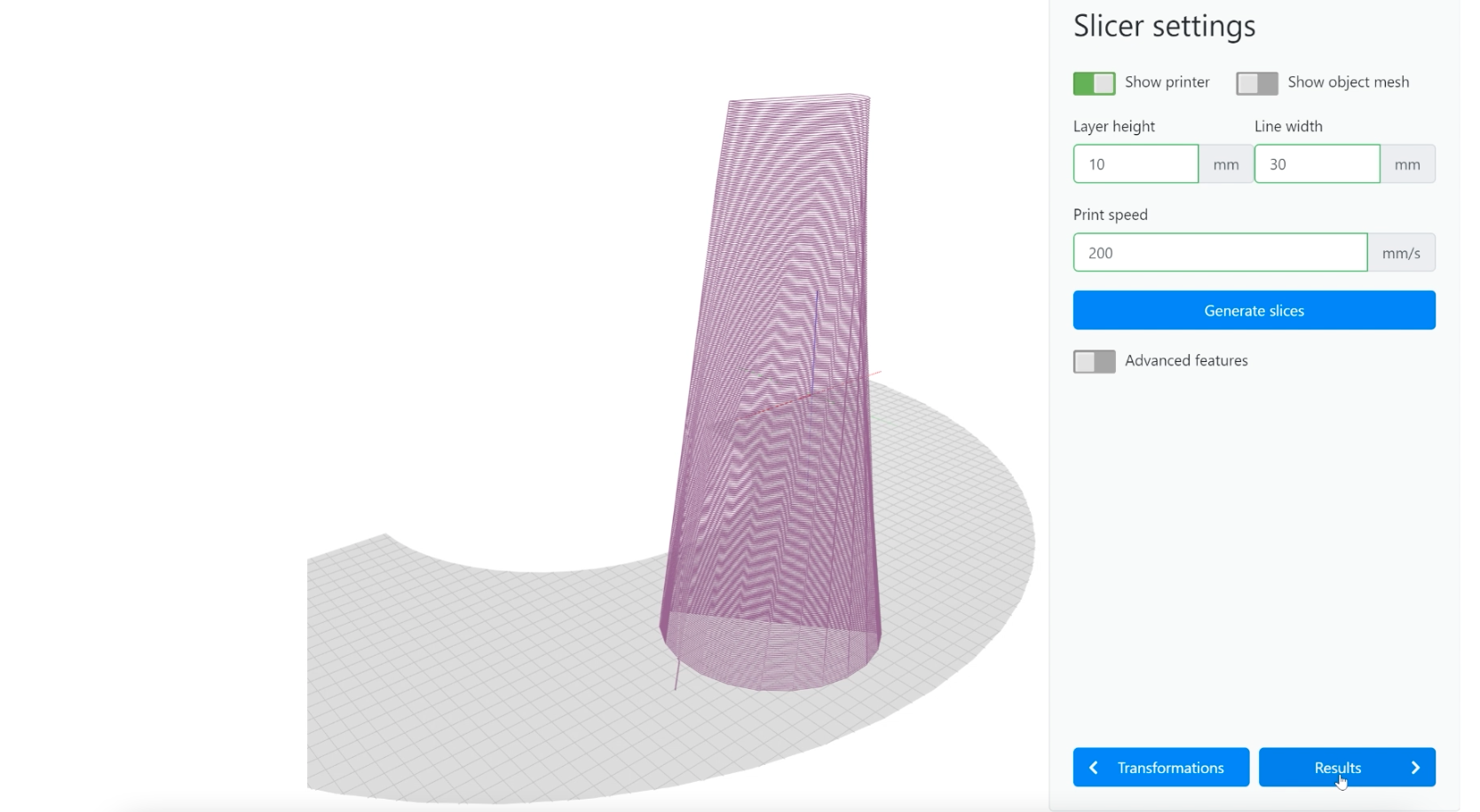 Free online slicer launched
One of the obstacles of large-scale printing as a production strategy has been removed now by the availability of a suitable slicing software.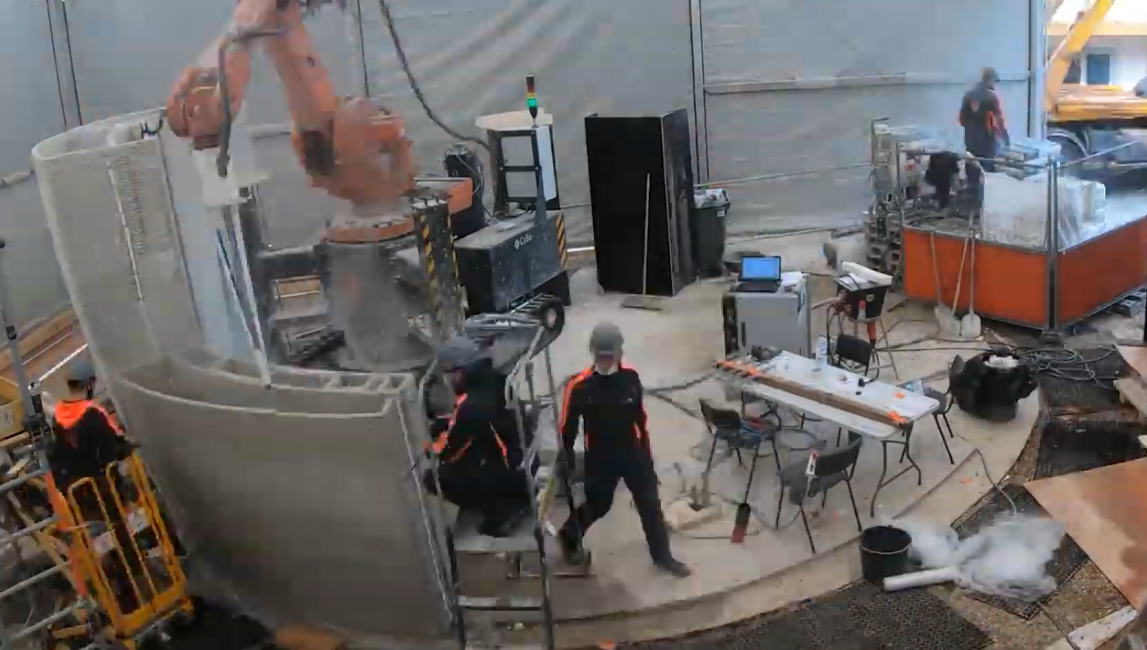 CyBe Construction printing the 1st 3D building in Normandy, France.
A small pavilion of 29 m² will function as a caretaker's lodge in the heart of Harfleur, in between 180 social housing units.
3D printing schools in Africa
3D printed by 14Trees, a LafargeHolcim and CDC joint venture company, using a Bod2 printer from Cobod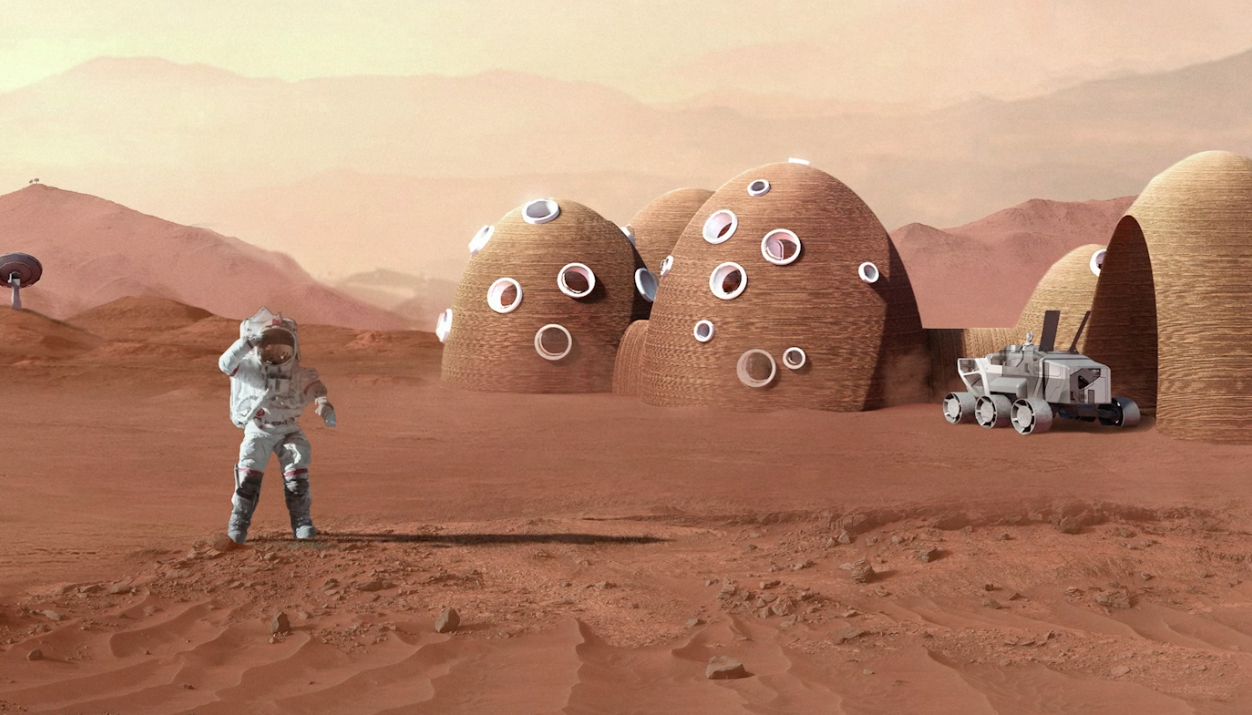 Project Olympus - Icon receives funding from NASA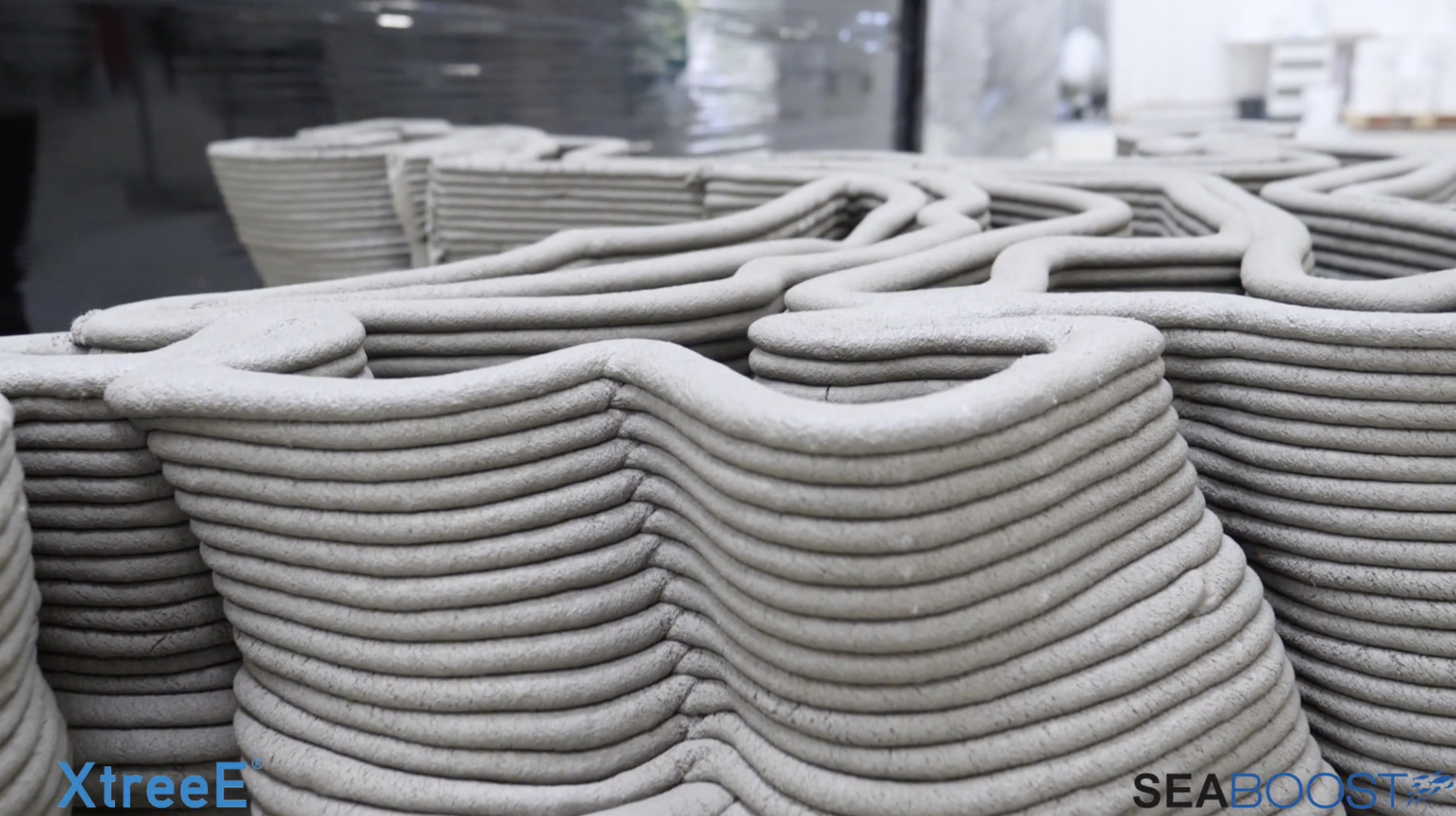 XtreeE & Seaboost - Coral Concrete 3D Printing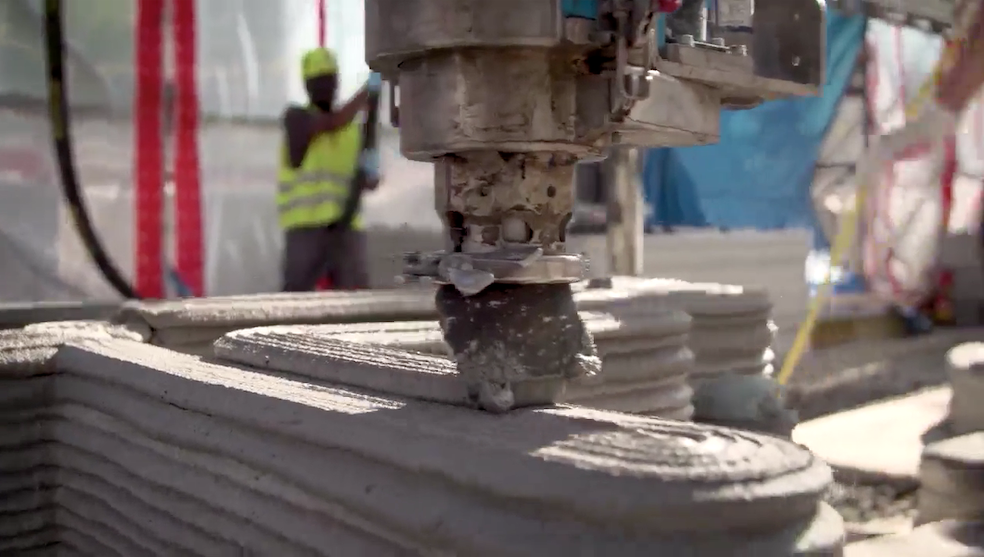 See the Bod2 in Beckum in action!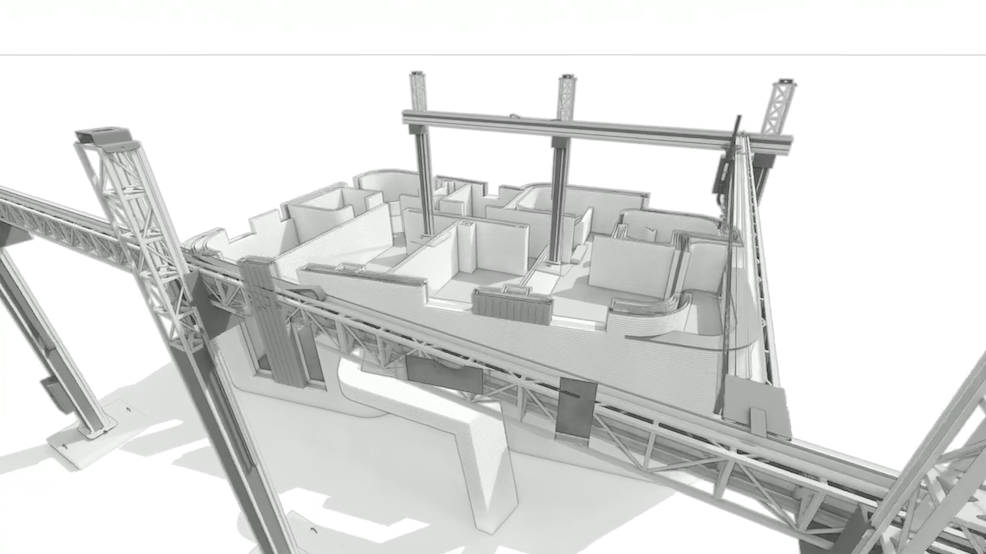 First 3D printed residential building in Germany
Animation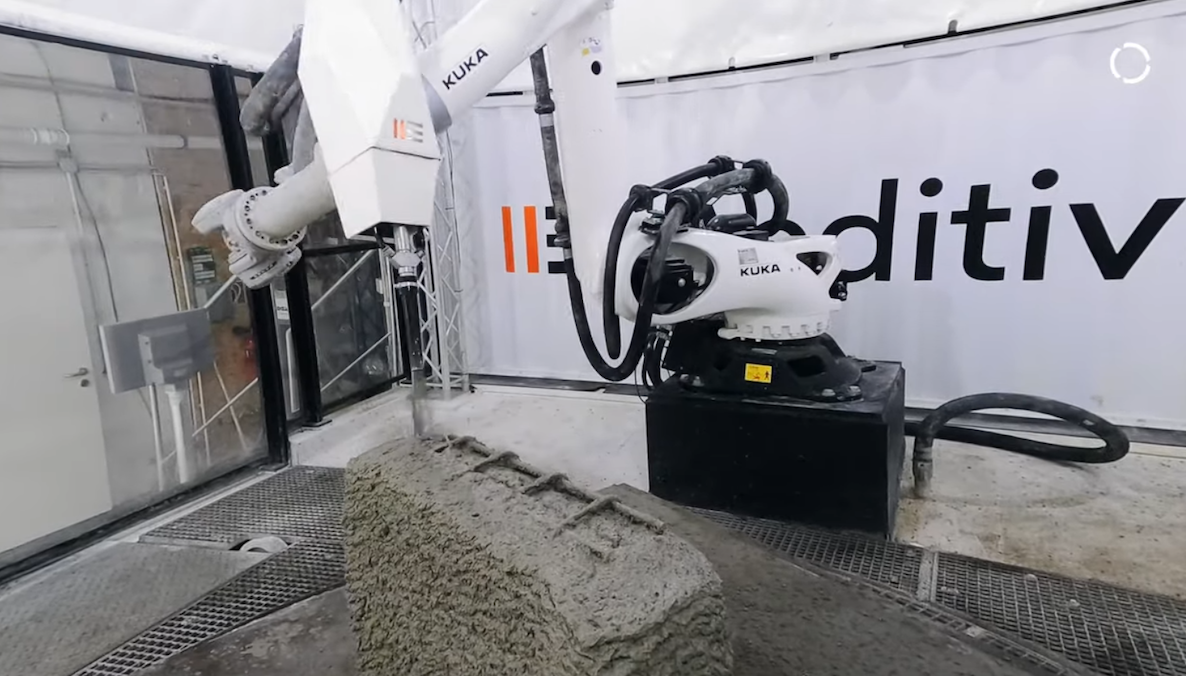 Concrete Aeditor - Startup presents 3D printer utilizing robotic shotcrete printing
Vertico opens new 3D concrete printing facility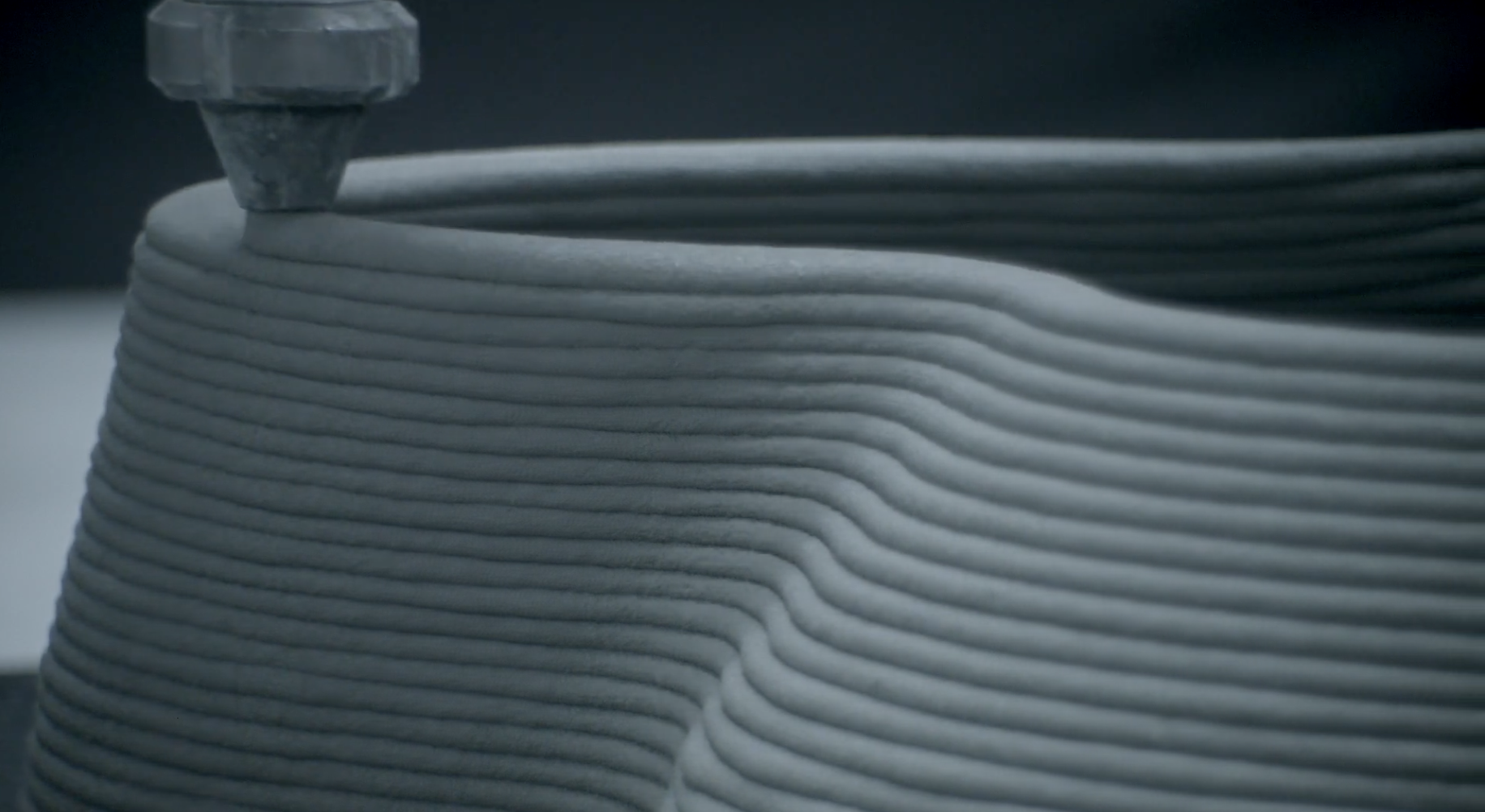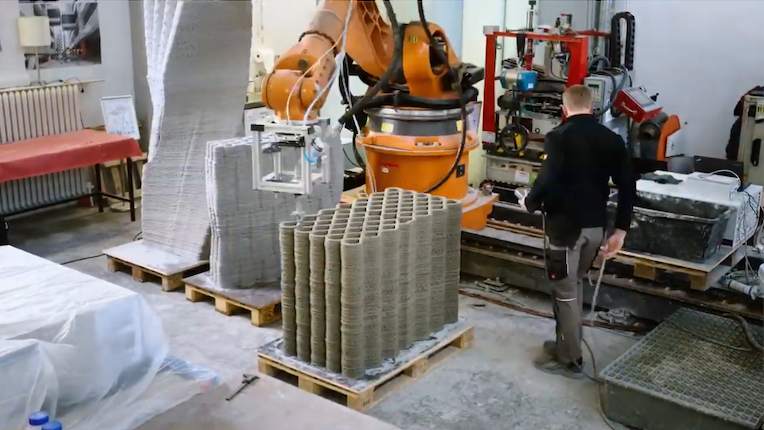 Additive manufacturing of lightweight concrete wall elements (LC3D)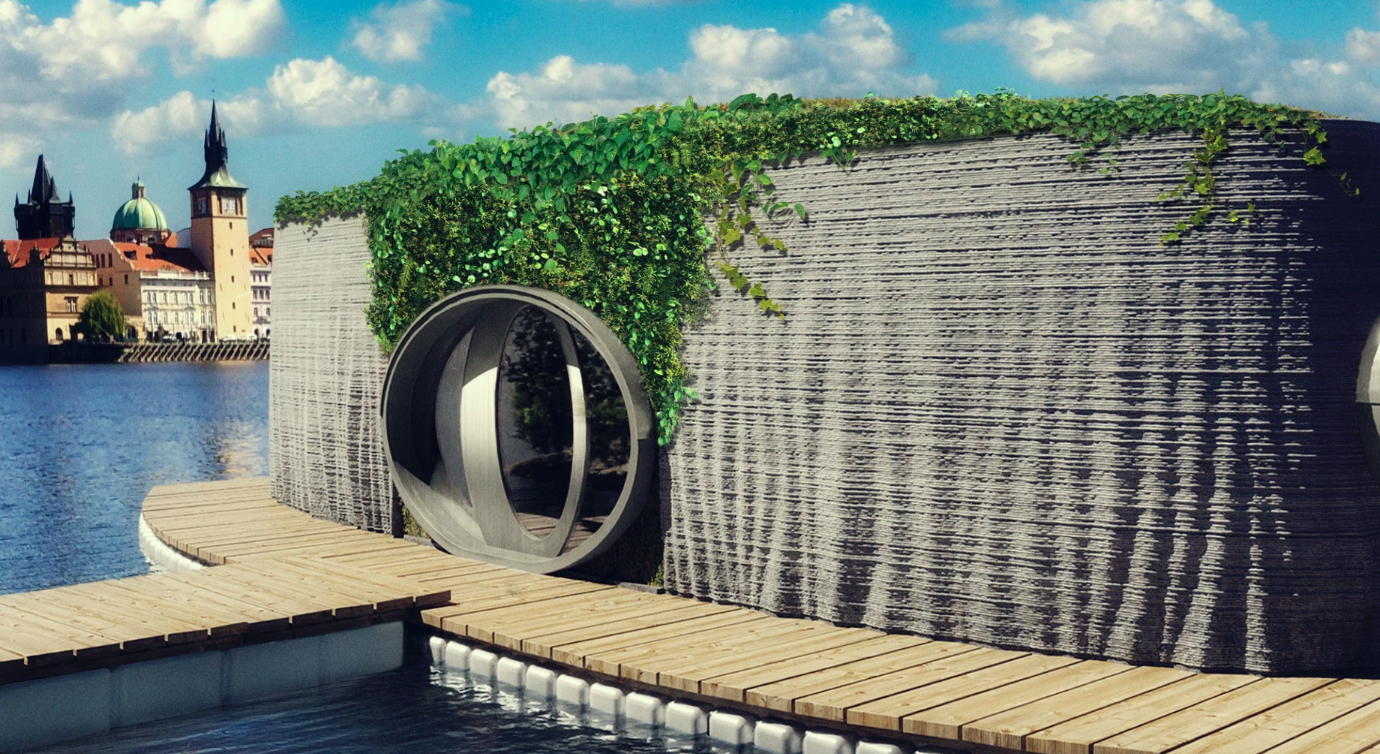 First Czech 3D-printed floating house
Printed in 22 hours
Fast Complexity
Additive Manufacturing for Prefabricated Concrete Slabs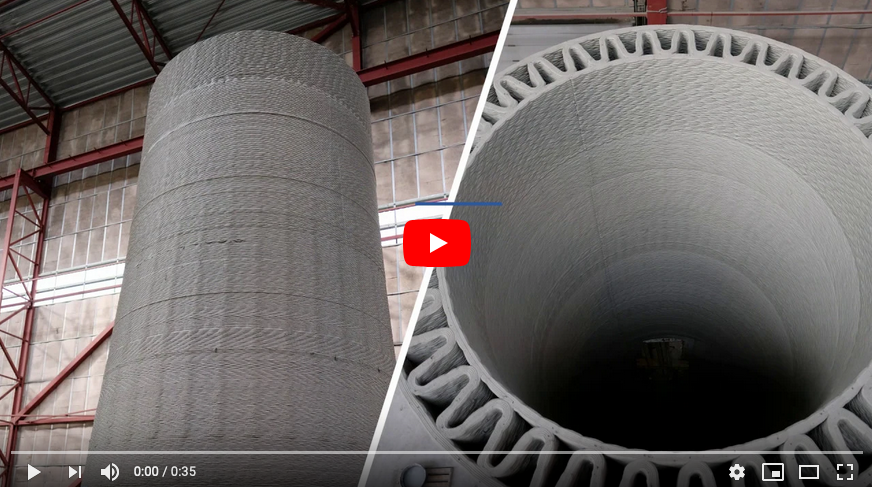 Wind turbine towers with 3D-printed concrete bases
Heights up to 200 meters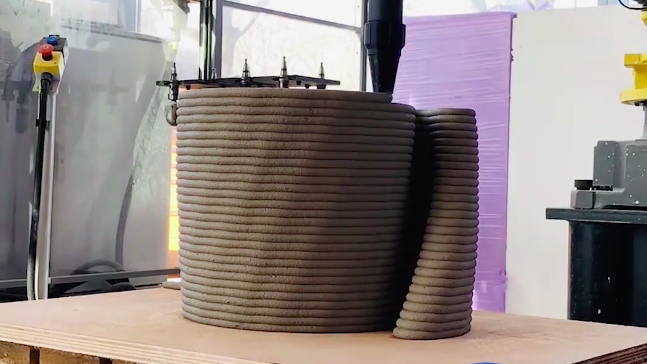 3D Concrete Printing tests at the Danish Technological Insitute under the N3XTCON project
Detailed report in CPT 2/20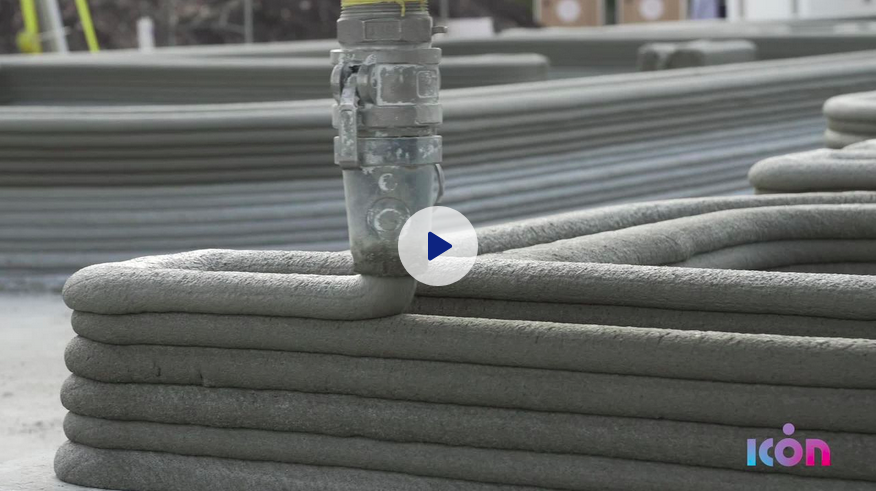 Icon's Vulcan II
The Vulcan II is Icon's first commercially available construction printer. Designed specifically to produce resilient single-story buildings faster, more affordably, and with more design freedom.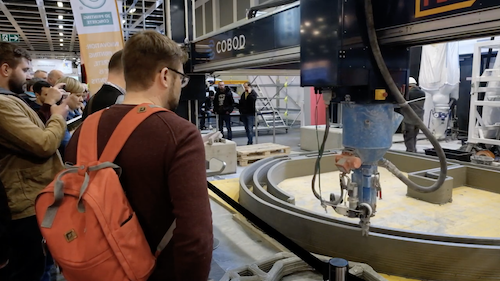 Live 3D construction printing of a small house
During the international Bautec construction exhibition in Berlin with over 30.000 visitors from more than 40 countries Cobod and Peri demonstrated the productivity of the Bod2 3D construction printer from Cobod by live 3D printing 64 m2 of walls of a small house every day of the show. Detailed report in CPT 2/2020!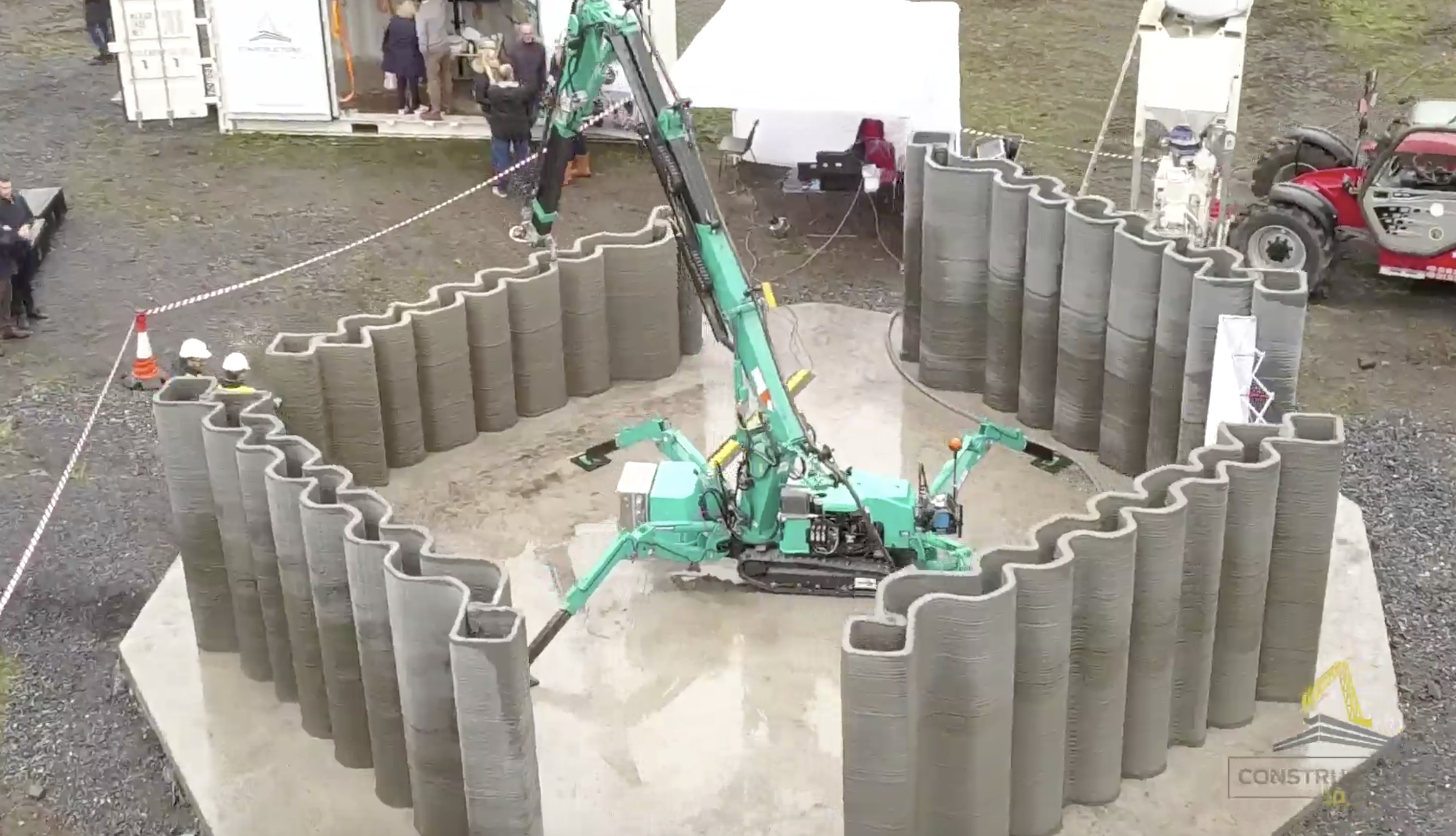 Turnkey solution for concrete 3D printing on-site
Constructions-3D develops turnkey solutions capable of printing structures on-site, by virtue of additive manufacturing technology coupled with a robust, economical and transportable machine. Detailed report in CPT 1/2020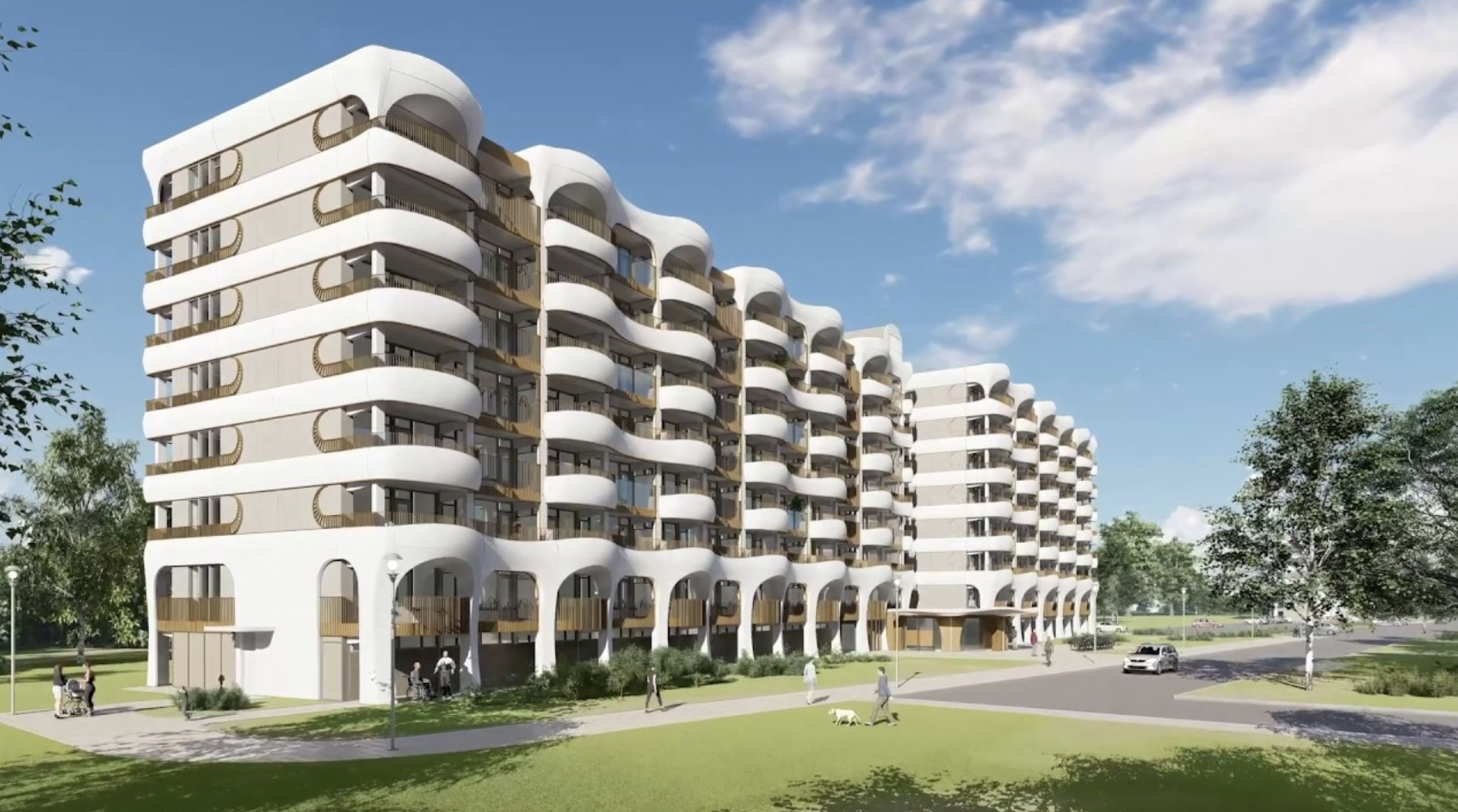 3D concrete printer gives 154 outdated flats a new look
In Den Helder no fewer than 154 flats will be upgraded entirely with 3D printed concrete elements. Almost 1,200 printed elements, ranging from 2 to 12 square metres, will transform two buildings of grey, boring concrete into unique and modern entities.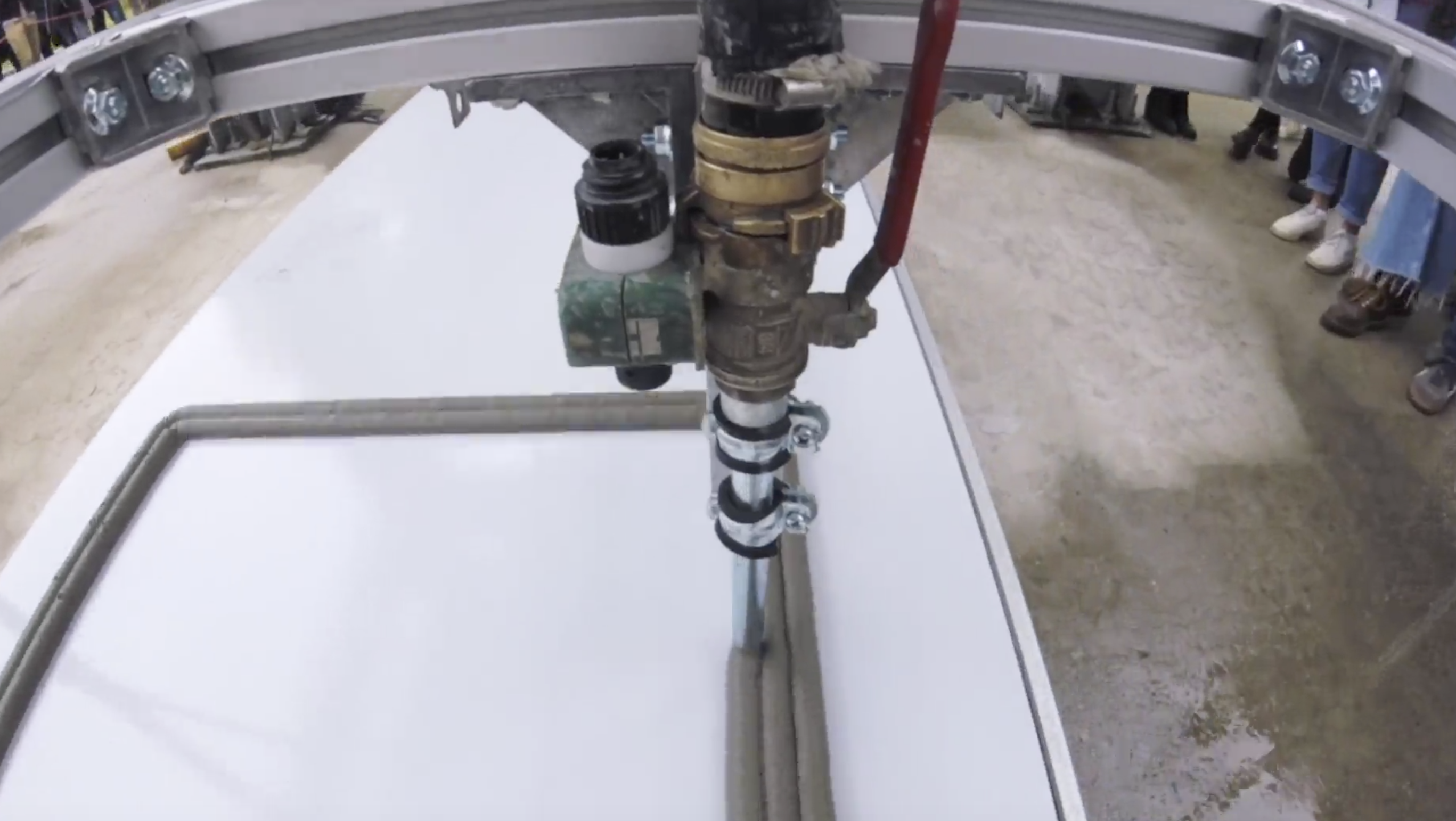 Robotic Printed Morphologies
The scope of robotic concrete printing processes and their possible future architectural applications on construction sites is what Dortmund University of Applied Sciences, Bauhaus University Weimar and the University of Duisburg-Essen are planning to jointly investigate in the future.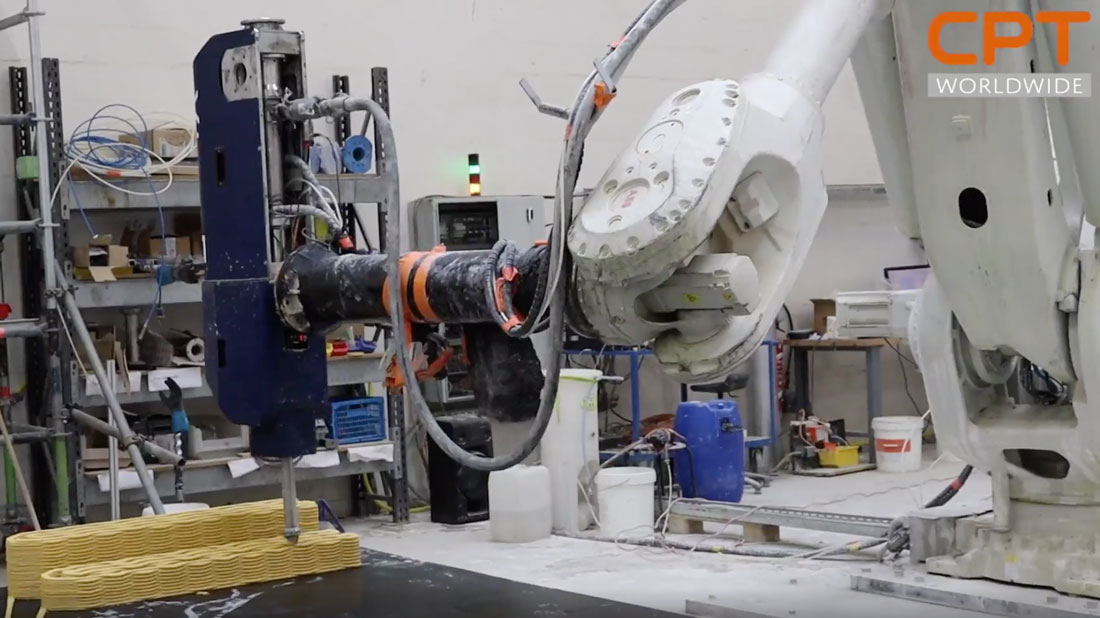 New mixing plant as next optimisation step
Founded in 2015, XtreeE is a French startup specialising in large-scale 3D printing for construction. Thanks also to its advanced technology, which is protected by ten international patents, XtreeE has become a major player in the market of 3D concrete printing. Further development and optimisation are on the agenda at XtreeE. This could involve smaller changes, whose influence on the result is then determined, or also larger investments, such as the new mixing plant, which was supplied by Kniele from Germany. Detailed report in CPT 1/2020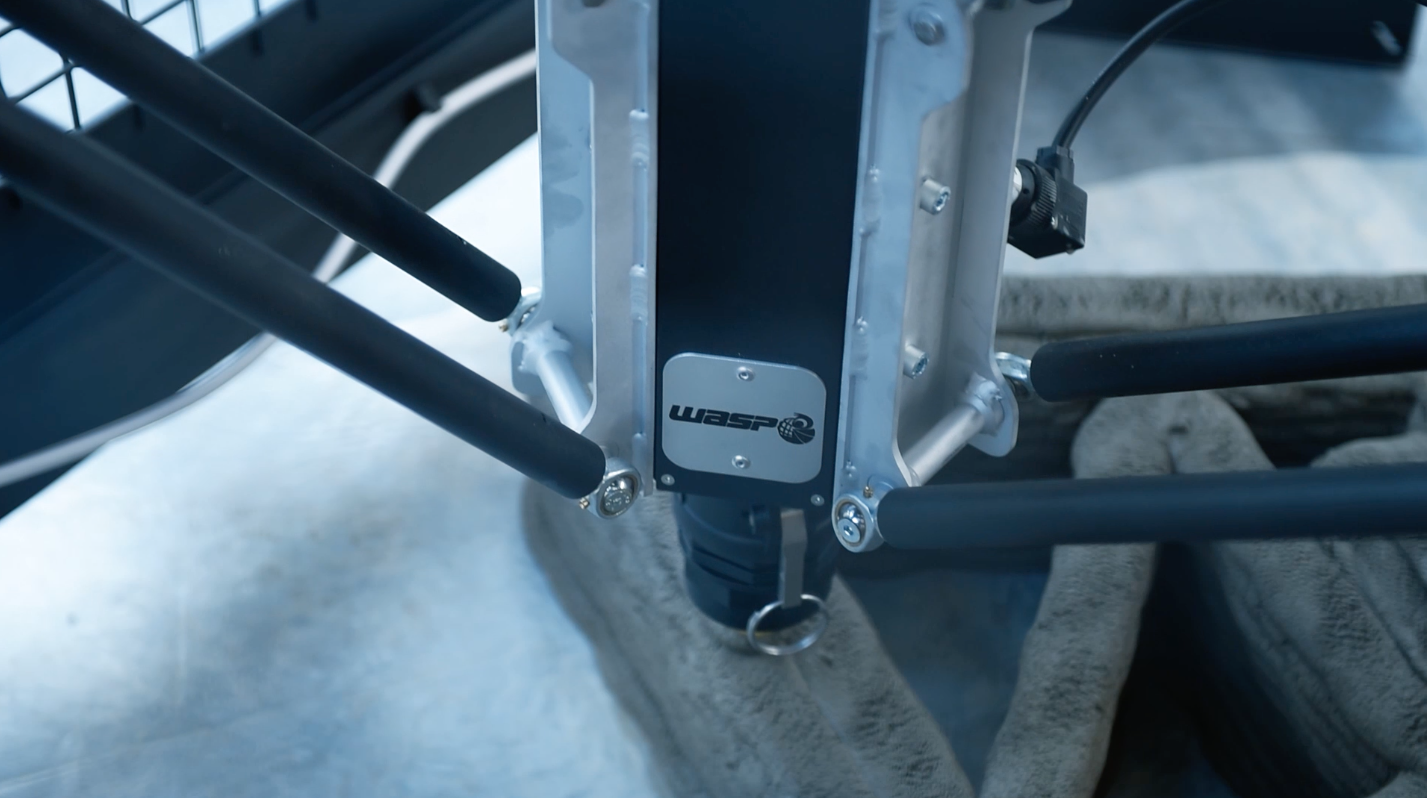 Production of tailor-made prefab components
The printer is the brand-new technology of Wasp in the field of concrete 3D printing, mainly focused on production of tailor-made prefab components for building engineering as well as sculpture. Detailed report in CPT 1/20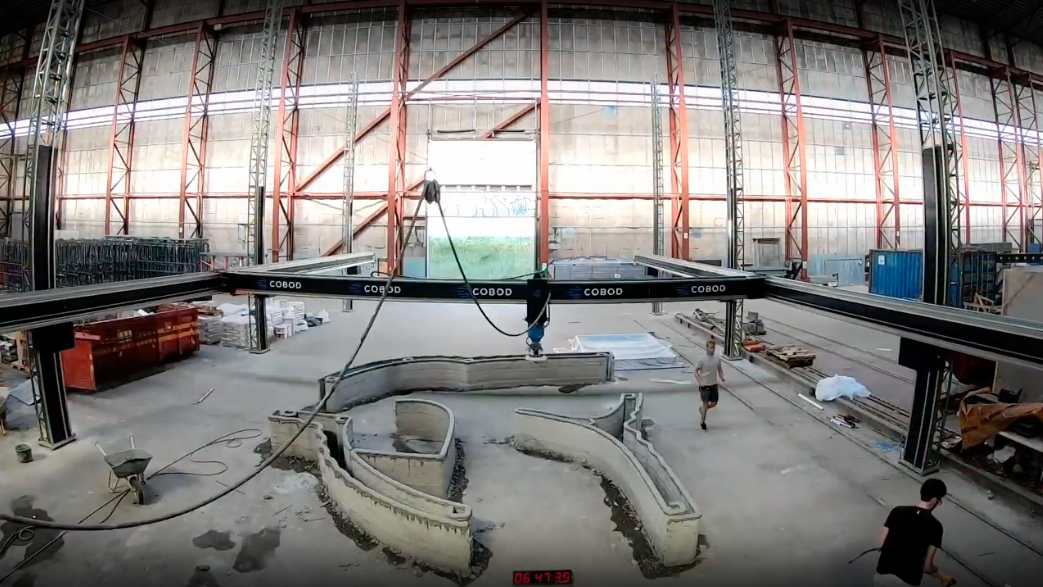 Re-print of Europe's first 3D printed building
On September 11, 2017 Cobod invited the press to see the start of the 3D printing of The Bod, Europe's first 3D printed building. Now with their newly developed second generation Bod2 3D construction printer, Cobod has printed the same building again! The re-print was done to document the fast improvements of their 3D construction printing technology.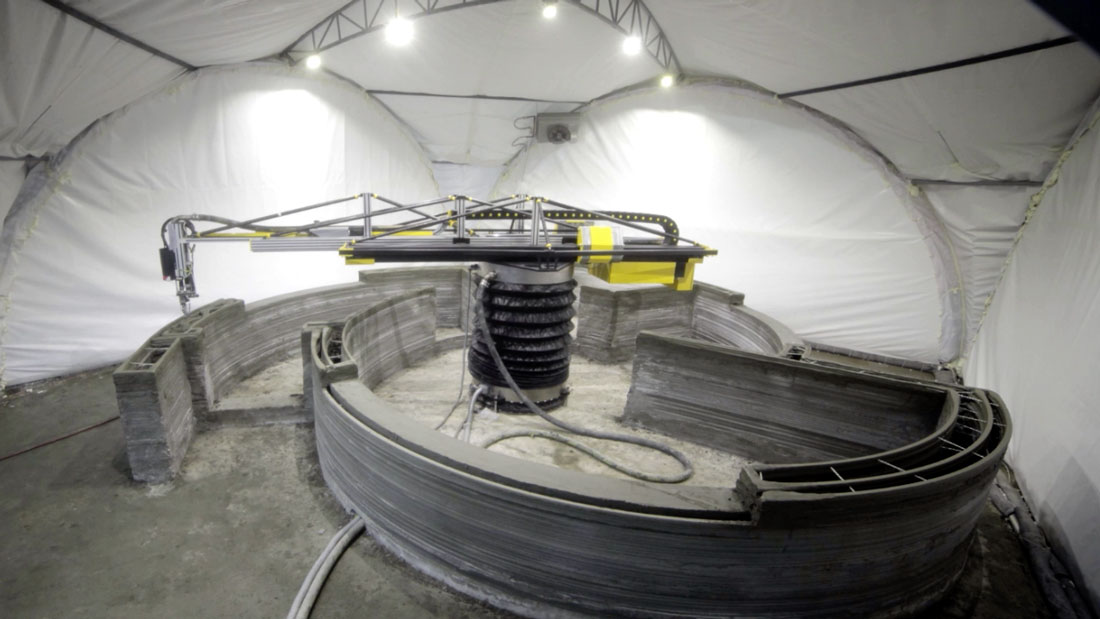 Mobile 3D printer prints wall structures directly on site
U.S.-based company, Apis Cor completed 3D printed wall structures of a two-story administrative building for the Dubai Municipality. Standing at 9.5 meters tall with an area of 640 square meters, it is one of the largest 3D printed buildings to date. Detailed report in CPT 1/2020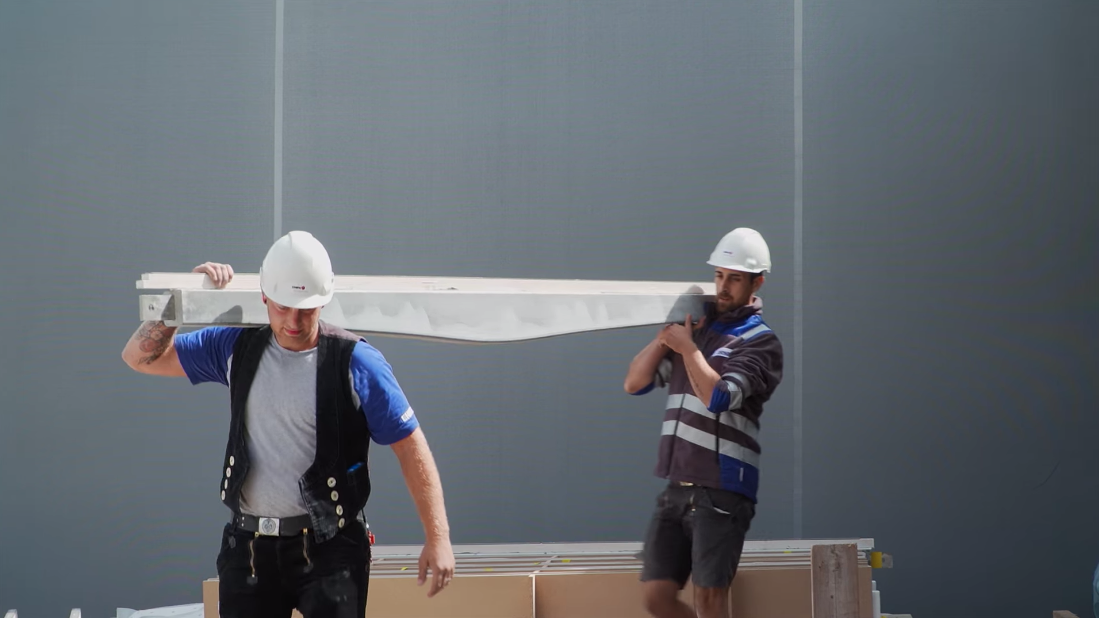 NEST unit DFAB HOUSE
Smart Dynamic Casting enabled the production of 15 bespoke reinforced concrete mullions.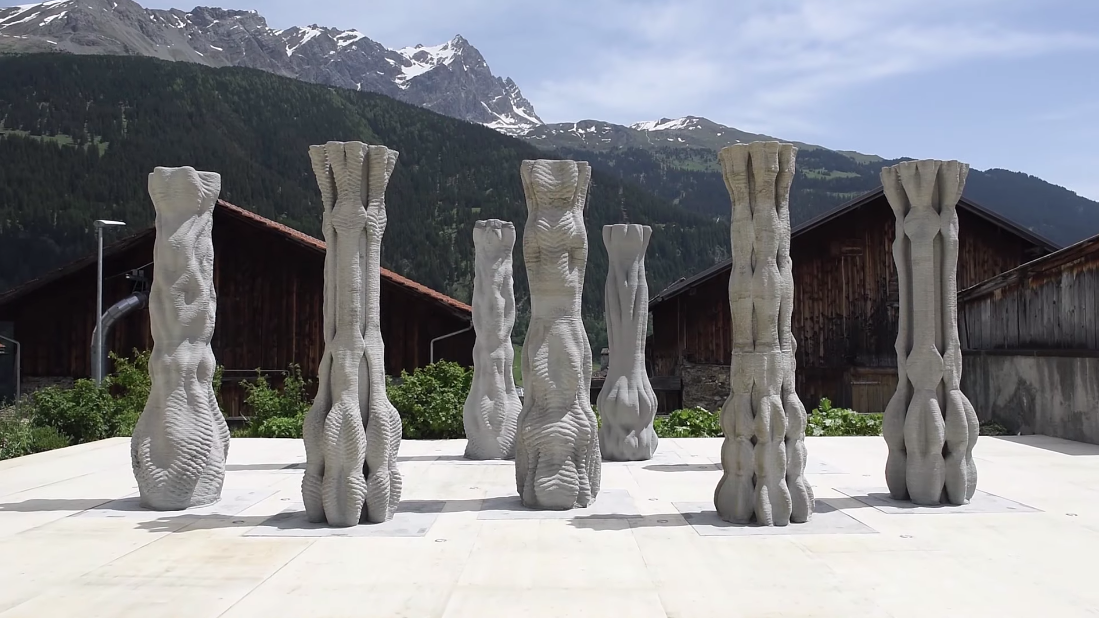 Concrete Choreography
The installation Concrete Choreography presents the first robotically 3D printed concrete stage, consisting of columns fabricated without formwork and printed in full height within 2.5 hours. Robotic concrete printing allows customized fabrication of complex components that uses concrete more efficiently.
Shotcrete 3D Printing @ DBFL | TU Braunschweig
Researchers from the fields of material science, mechanical engineering and computer science are developing a "robot-assisted shotcrete technology for generative manufacturing of complex concrete structures without formwork". The developed robot-controlled process is called "Shotcrete 3D printing" (SC3DP)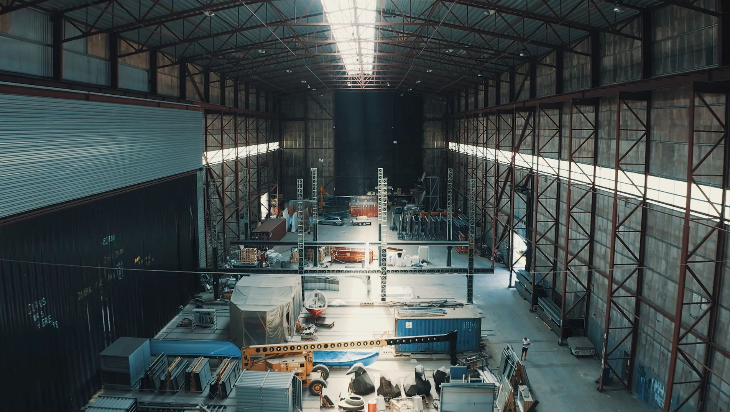 Efficiency through 3D concrete printing
3D concrete printing optimises time and costs
World's first commercial 3D-concrete printing housing project
Project Milestone In the city of Eindhoven (The Netherlands) five 3D-printed concrete houses will be built. Detailed report in CPT1/2019!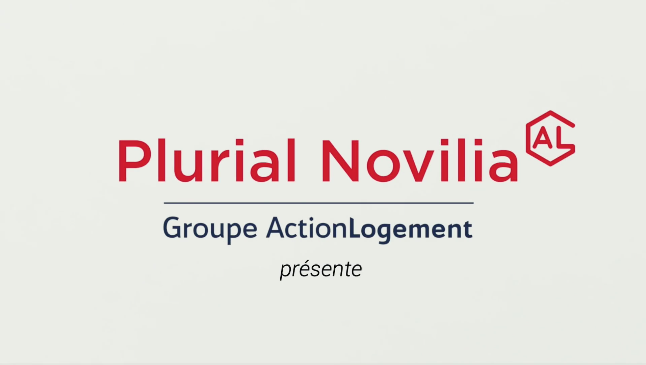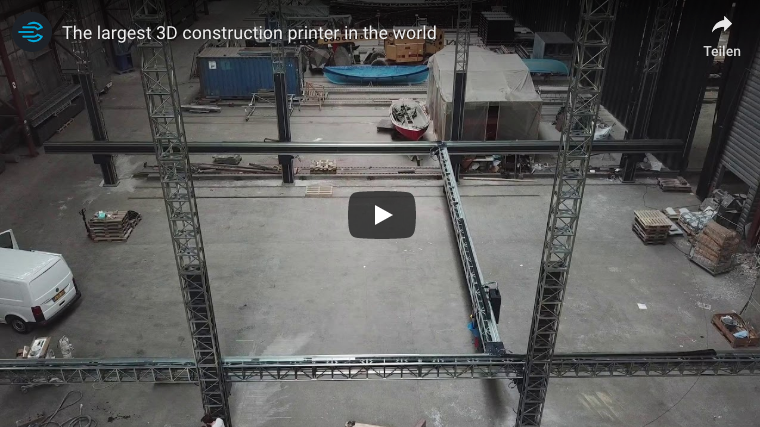 One of the largest 3D construction printers
Drone footage of the 3D construction printer. It's a BOD2 configuration able to print 300 square meters in 3 storeys (900m2 in total).
---