The school in Malawi was 3D printed using a Bod2 printer from Cobod by 14Trees, a JV company between LafargeHolcim and CDC.
Africa has a huge deficit when it comes to schools. UNICEF estimates, that in Malawi alone there is a shortage of 36,000 classrooms, which would take 70 years to build using conventional methods and speed. According to 14Trees, this gap in infrastructure could be bridged in just 10 years using 3D construction printing technology, and the new technology has been received well in the country.
Representing the Director of Education, Youth and Sports in Malawi, Juliana Kuphanga Chikandila, Primary Education Advisor said: "I am very impressed by the new building – its durability and design provides the space and facilities that students did not have before. This school will attract more students, and those learners that had left will return to education".
Children have already started lessons in the school with the 3D printed walls, which were made in just 18 hours according to 14Trees. Miljan Gutovic, Region Head of Europe, Middle East and Africa at LafargeHolcim Group added: "I am very proud of how our colleagues at 14Trees have deployed cutting-edge 3D printing technology to solve such an essential infrastructure need. Now that we have proven the concept in Malawi, we look forward to scaling up this technology across the broader region, with projects already in the pipeline in Kenya and Zimbabwe".
The school in Malawi measures a total of 56 m2 and was made using a Bod2 model 4-4-2 from Cobod, capable of printing concrete structures up to 10 meters in the length and width, and 3 meters in the height.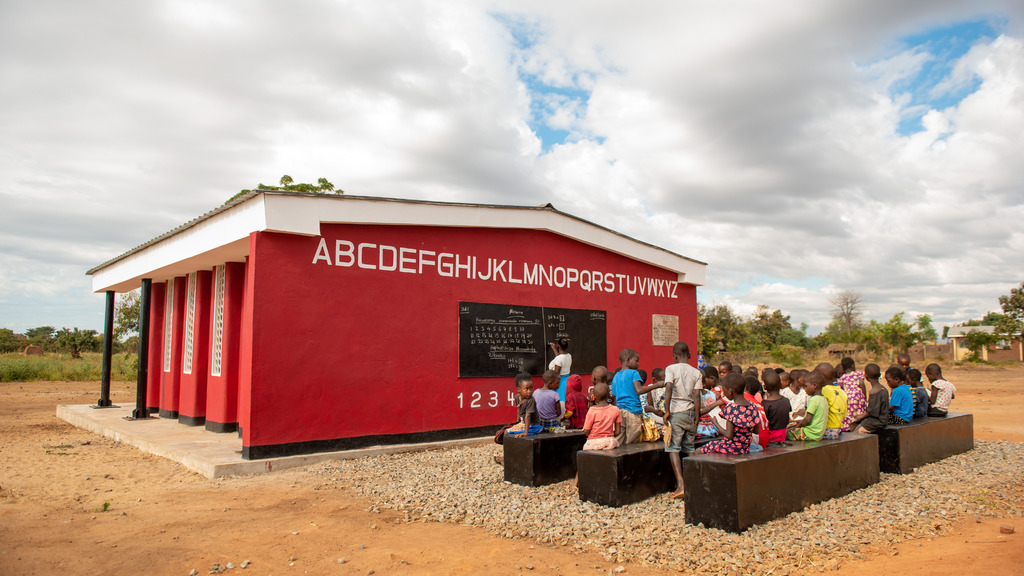 The use of Cobod's Bod2 printer in Malawi follows the many other successful projects initiated with the technology such as the first 3D printed buildings in Europe, as well as the first 3D printed concrete wind turbine tower made for GE. Henrik Lund-Nielsen, Founder and General Manager of Cobod said: "We are proud to have been part of new world's first with this school in Malawi following that our printer was used for the world's onsite printed 3 floor building, and our own world's first 3D printed windmill tower for GE. These projects show that the use of our printers for smaller private housing was just the beginning, and that many more applications can be made with our versatile printers. We look forward to working with 14Trees to help solve the shortage of schools in Africa".
www.cobod.com
---