Icon, a leader of advanced construction technologies pioneering large-scale 3D printing, unveiled its newest 3D printed home, "House Zero" in Austin, Texas. House Zero is the first in what Icon hopes will be an entirely new genre of homes that are specifically designed to utilize opportunities created by 3D printing. For this initial project in Icon's "Exploration Series," the team partnered with the award-winning Texas firm, Lake|Flato Architects.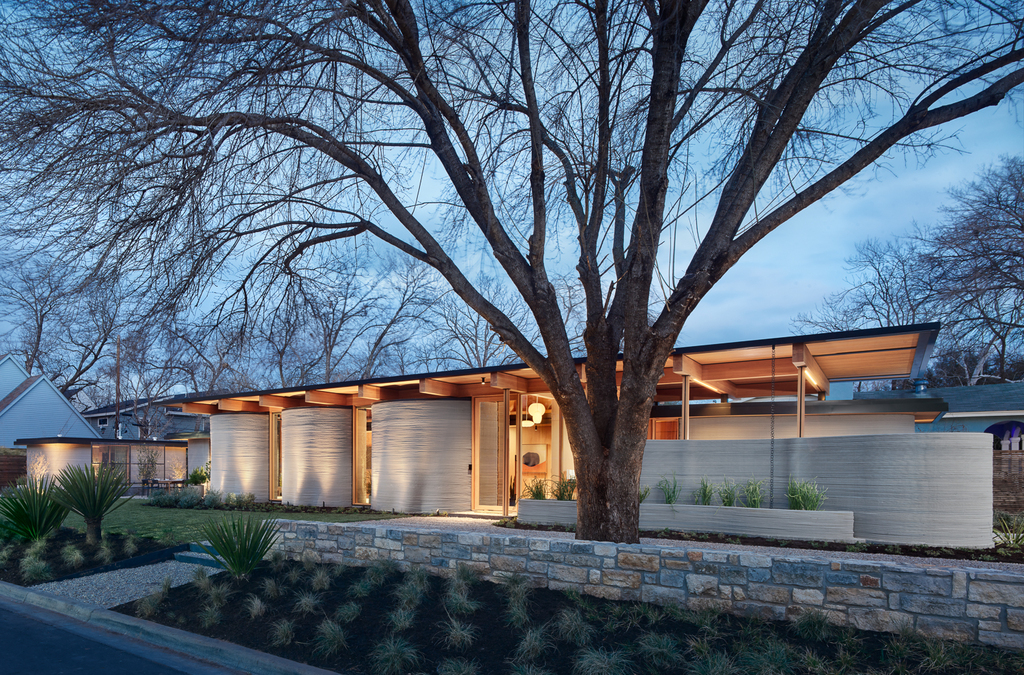 Located in East Austin, "House Zero," was 3D printed by Icon's next-gen Vulcan construction system and designed by Lake|Flato, known for their sustainable designs. Blending mid-century modernist ranch house aesthetics, the home features an elevated architectural and energy efficient design that highlights the benefits of resiliency and sustainability, with the digital possibilities of additive construction.
"House Zero is ground zero for the emergence of entirely new design languages and architectural vernaculars that will use robotic construction to deliver the things we need most from our housing: comfort, beauty, dignity, sustainability, attainability, and hope," said Jason Ballard, co-founder and CEO of ICON. "Houses like this are only possible with 3D printing, and this is the new standard of what 3D printing can mean for the world. My hope is that this home will provoke architects, developers, builders, and homeowners to dream alongside ICON about the exciting and hopeful future that robotic construction, and specifically 3D printing, makes possible. The housing of our future must be different from the housing we have known."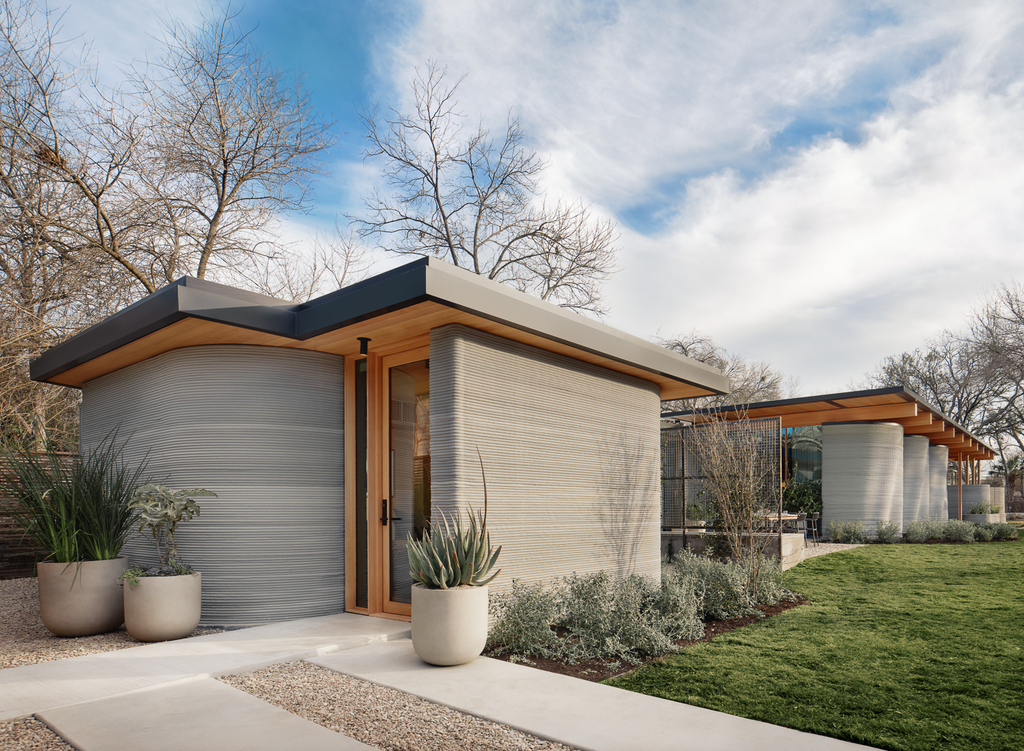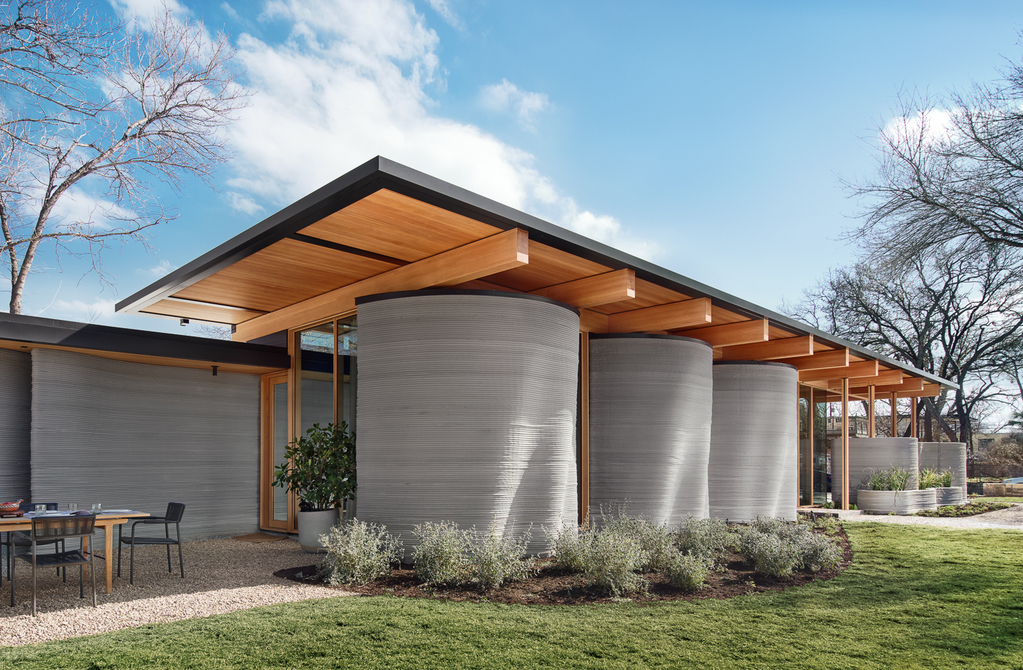 The innovative home, a 2,000+ sq-ft, 3 bedroom/2.5 bath home and a 350 sq-ft, a 1 bedroom/1 bath accessory dwelling unit, features ICON's resilient 3D-printed wall system, which replaces a building system traditionally made up of multiple steps saving time, waste and cost. The walls of the home are made with a proprietary cementitious-based material, "Lavacrete," insulation, and steel for reinforcing. Lavacrete provides thermal mass that slows heat transfer into the home and the combination of thermal mass, increased insulation, and an airtight wall increases the energy efficiency and reduces lifecycle costs.
Biophilic principles—the way that humans connect with nature and nature-inspired compositions —are behind much of "House Zero's" design and best accomplished using ICON's next-generation 3D-printing technology. The curved walls create structurally efficient self-stability, while rounded corners allow for softer, more naturalistic circulation routes throughout the home. Doorways and windows were strategically placed to accentuate accompanying landscapes; eastern-facing high clerestory windows illuminate the living room with soft, yet dynamic sunlight, minimizing the need for electrical lighting throughout the day.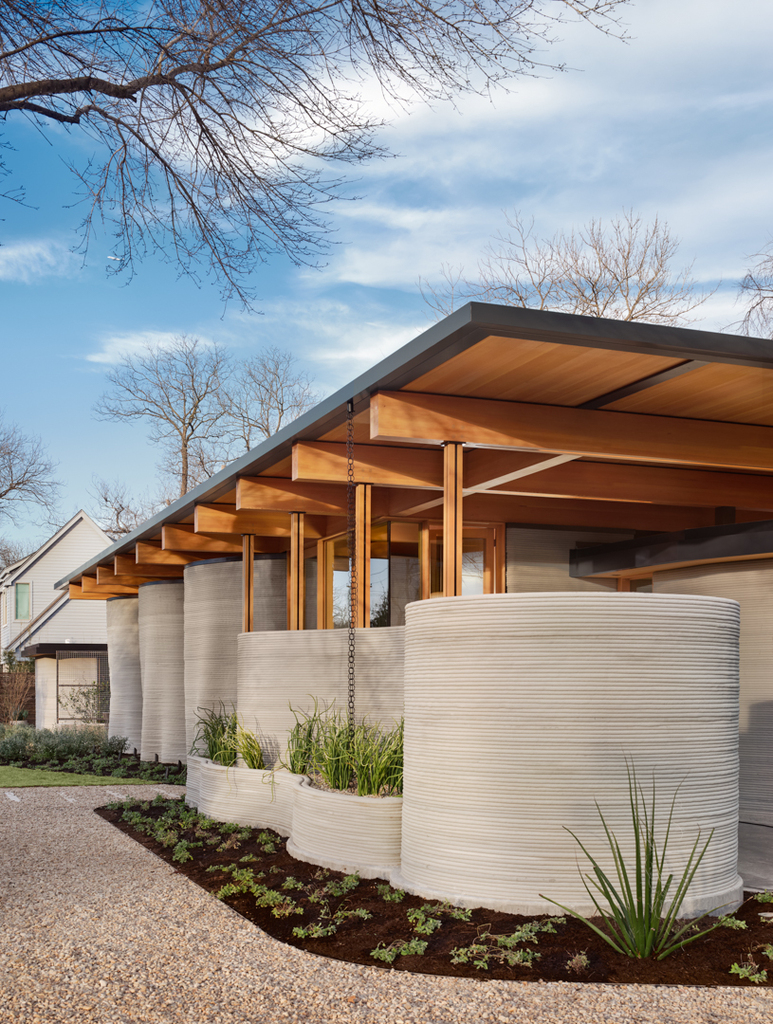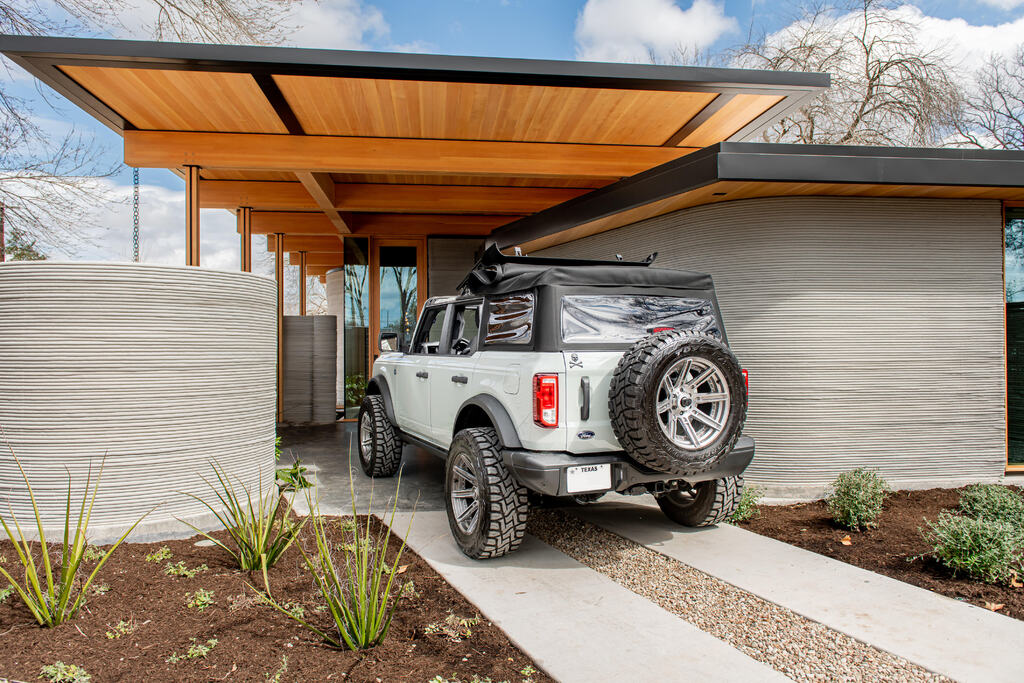 "The 3D-printed wall design and its inherent biophilic quality conveys an ordered, yet non-rigid pattern invoking a rooted and timeless sense of natural refuge," said Lewis McNeel, Associate Partner, Lake|Flato.
"While the organic nature of the 3D-printed concrete and curved walls are new design languages for us, House Zero was still entirely in line with the natural connections we seek in our architecture," said Ashley Heeren, Associate, Lake|Flato. "The home expresses our shared passions for craft and performance in an inviting and comfortable family home constructed through a totally new way of building. It's been a thrill for our team to work with ICON on such an innovative home design and be a part of the future of homebuilding."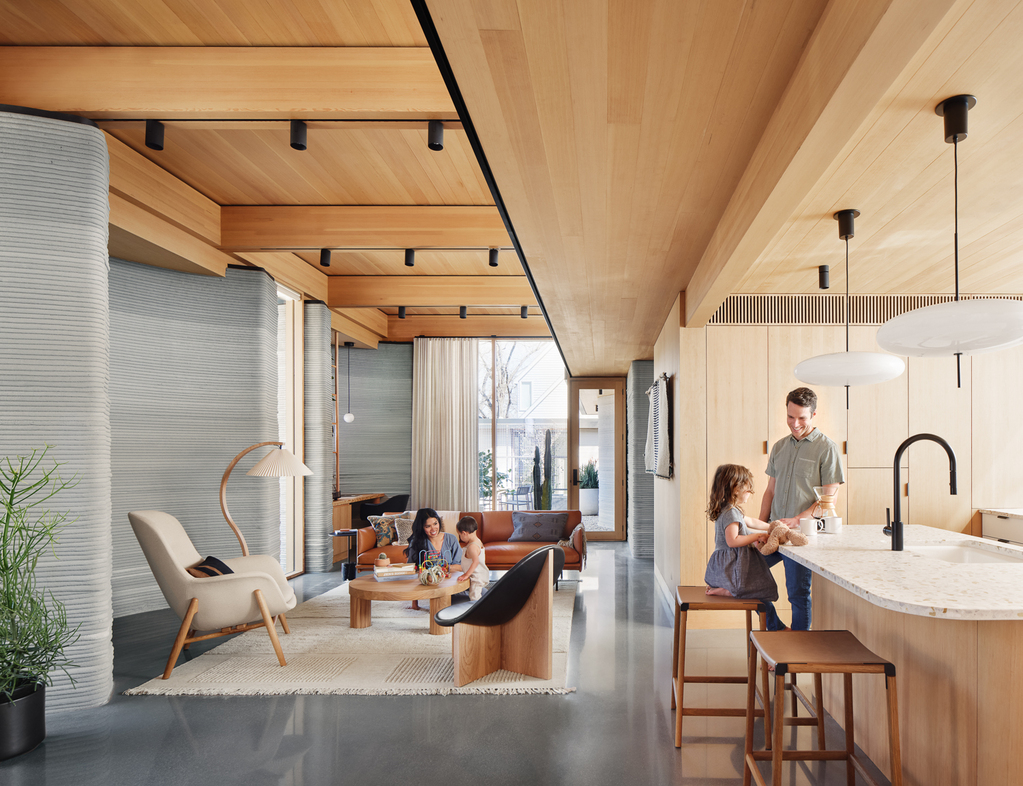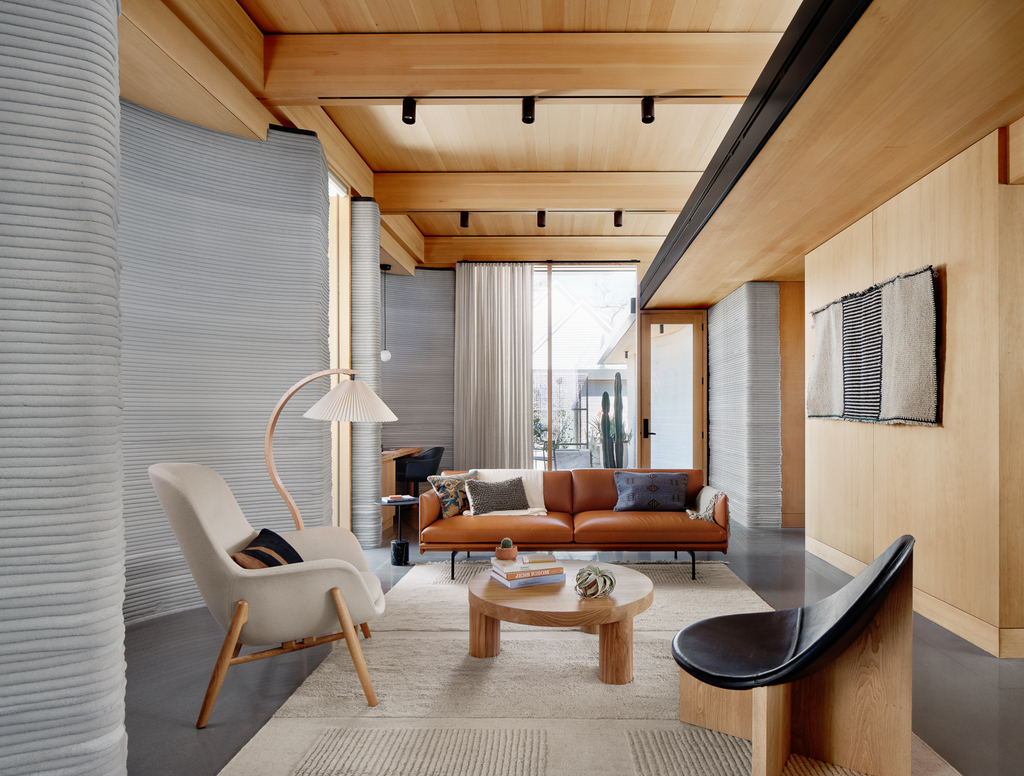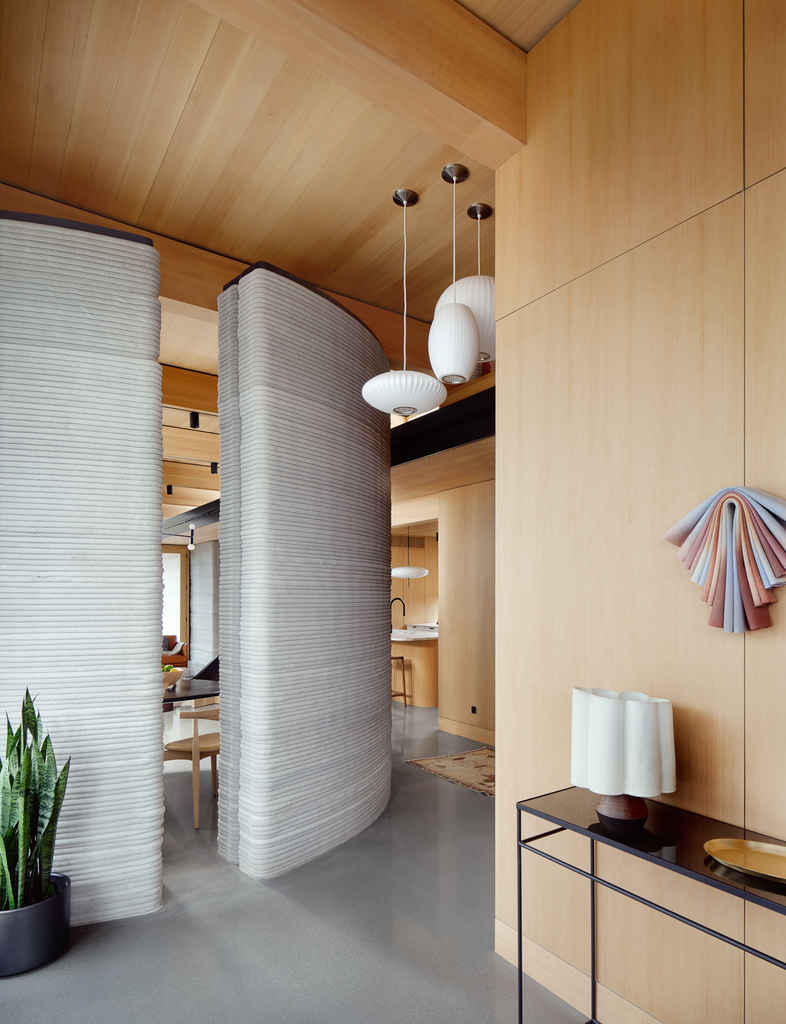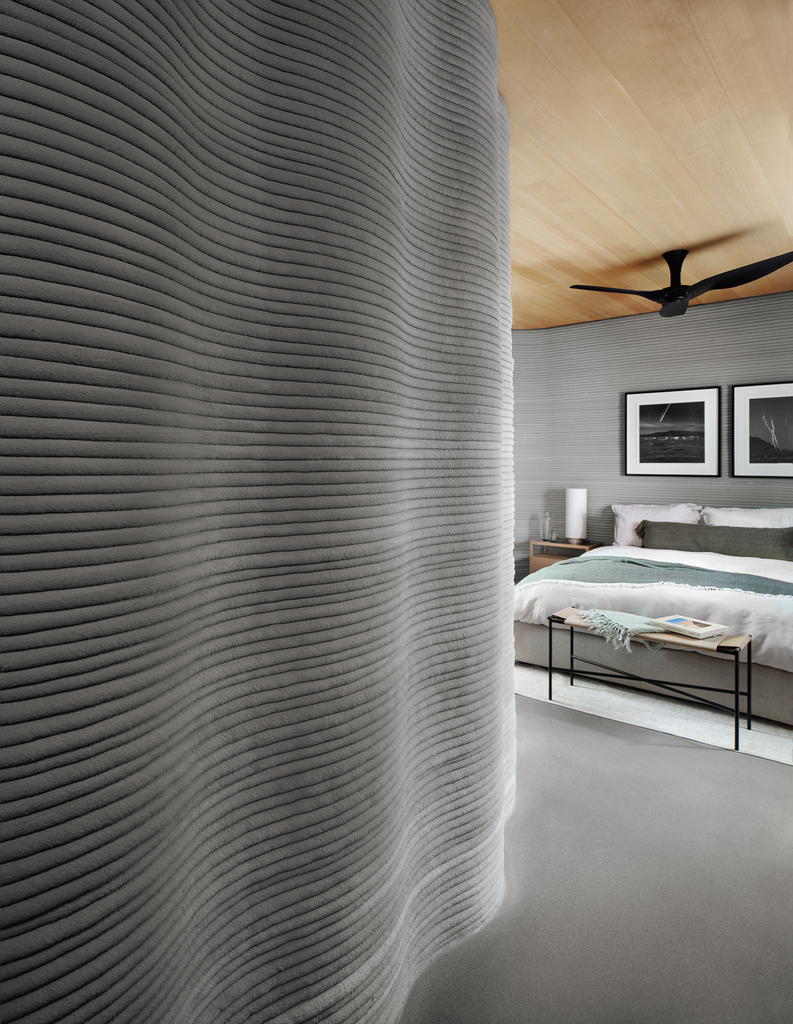 ICON continues to set new standards for delivering resilient, dignified housing at high-speed and lower cost. Raising $451 million to date in funding, ICON has delivered communities of 3D-printed homes in the U.S. and internationally and forged partnerships with world-renowned architects, builders and housing organizations missionally aligned to shift the paradigm of homebuilding. In fall 2020, ICON was awarded a research contract through the Air Force, which included funding from NASA to begin research and development of an off-world construction system planned to support future exploration of the Moon and beyond.
---